Hello to everyone. Today I will talk to you about a trending application.
Gradient: DNA Ancestry AI Test, a photo application that has ravaged social media in recent days.
I don't know how effective it is.
Ticket To The Moon, Inc. Photo application developed by algorithm predicts your ethnicity. (I don't know how effective it is). Especially on Instagram, users share the results of the application.
I did this analysis too :)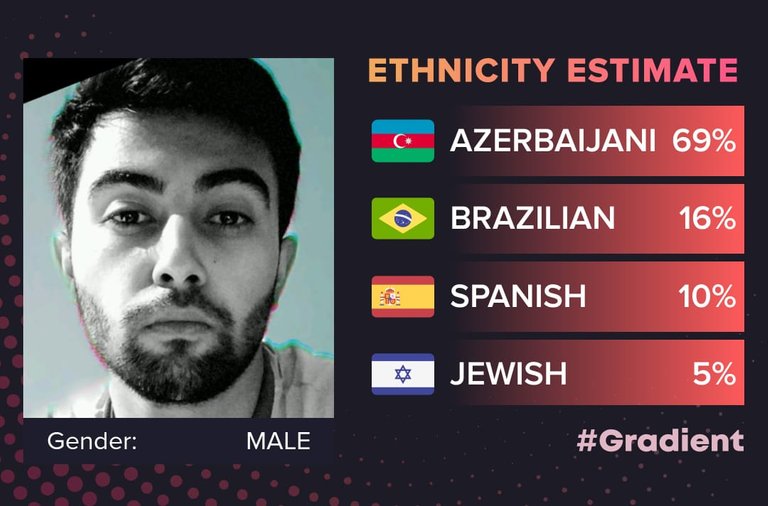 İt seems like it works. Thanks to the algorithm in the application, your picture is analyzed. So your ethnicity is estimated
In addition to guessing ethnicity, the app allows you to edit your photos. You can create beautiful hair color collages and resize the eyes and lips.
Important note: The application offers a paid version at first. There is a slight cross at the top left. You can use the application by pressing there.
There is a 3-day free trial in the paid version. If you buy the paid version and do not cancel your membership, your card will be charged. So I suggest you to be careful.
You can download the application from here:
https://play.google.com/store/apps/details?id=com.tickettothemoon.gradient.photo&hl=en_US
https://apps.apple.com/tr/app/gradient-photo-editor/id1466097469?l=tr