As you guys know recently I started playing Oculus Quest 2 games, and since I already know how to play table tennis, I found from playing this VR table tennis game (Eleven Table Tennis) that it is almost identical to playing real table teenis. In this series of videos I will take on the Artificial Intelligence in this game from easiest to hardest. The scale of difficulty ranges from 0 to 100. Last video I showed you that I was able to beat difficulty 10. Now it's difficulty 20. Progressively we will get to level 100!
Feel free to let me know if you want to challenge me!
Since starting these videos I've realised that my strokes are very similar to playing tennis rather than table tennis. I am working to improve this! I will need to make some changes to beat a harder level AI for sure.
---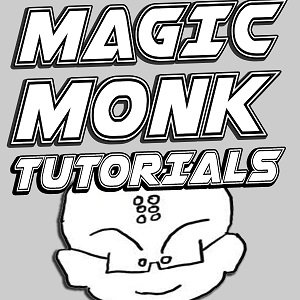 Mathematics & Digital Technologies Education

Videos, quizzes, and other learning resources

Eddie the Magic Monk has 17 years teaching experience as a high school teacher in Australia. He will explain things to you in the simplest way possible to help you fully understand high school mathematics and computer science concepts.

Eddie began his tutorial channel on Youtube in 2012. His videos have been well received all over the world and now has 27+ million views! He sees the benefit in multidisciplinary learning hence his tutorials cover topics ranging from maths to dance.

---