In the previous articles I have mentioned some OSINT tools such as 1) PimEyes 2) Maltego. Today, I will share about Sherlock, an OSINT tool that will help us find our social media username. If you ever wonder how many similar usernames that you have across multiple social networks, sherlock can help you identify that.

You can run this program even on a low spec computer. You can also run an online console such as google cloud platform. I also normally use google cloud platform to test some tools. Definitely recommend it if you haven't tried.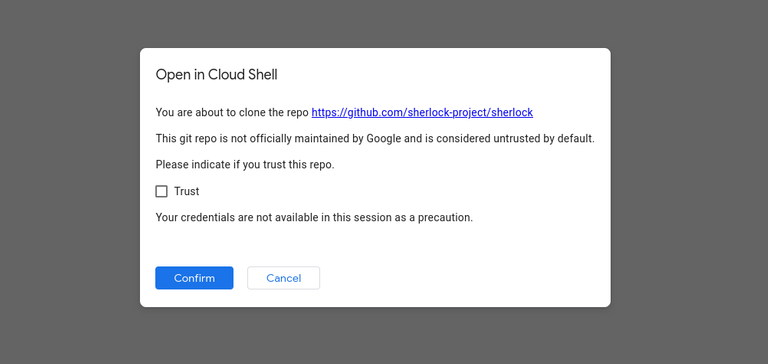 Things you will need
Google Cloud Shell (optional). You can use others too.
Python3
Github Repo
https://github.com/sherlock-project/sherlock MIT License
Note : It is much easier to use the google cloud Shell for testing this.
Installation
I am using google cloud shell in this testing. Once you click the google cloud shell option, you will be redirected to the cloud shell. It will take about less than a minute before you will get into the console. Then on the left side of your screen, you will be directed into some more instruction. This is the simplest thing that anyone can do.
The most important thing is that you install the python3 ones. After it is successfully installed, you can finally begin Sherlocking your social media account. Since I want to test the accuracy of this tool, I have asked @jcrodriguez permission to carry a test using his username.

What's on the magnifying glass?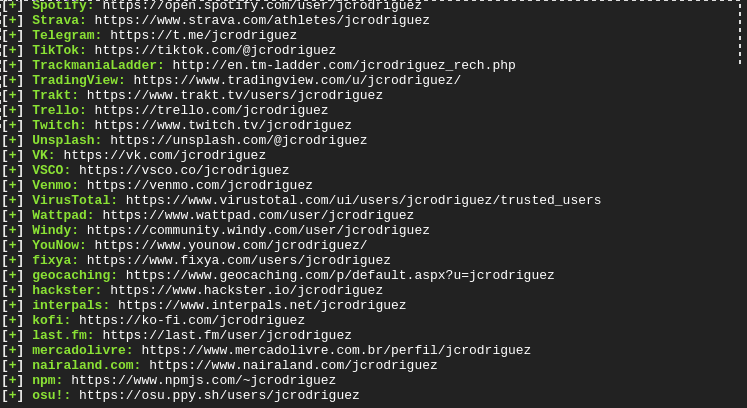 Don't worry about how to operate the tool. You can simply type the python3 sherlock username that you want to search. If you want a faster result you can type python3 sherlock --timeout 1 username. You can also check more features by typing python3 sherlock --help. These commands are available on the repos and also on the left side of your google cloud shell.
Then using @jcrodriguez, I have found about 80 links from across social media and networks with the same username. However, there are some bad results and JC only confirmed there are about 4 of the username and the link that belongs to him. So, this tool yields poor result when you have common names or generic names.
What can we learn ?
In this one, we can learn to never use the same usernames everywhere. The more identical username that you are using on the internet, the easier it is for people to find you.
If you have a very common name, that's probably going to hide you a little bit more because there will be more people who are also using that for their username across social media sites.
Through this tool, I also learn to find old social media that I may have to remove. So, this is actually helpful in finding old social media. We can also use this to supplement the first two OSINT tools that I have posted earlier. Finally, in the next article, I will be discussing photo forensics and also catching plagiarism. So, stay tuned!
Here are some other articles of mine on OSINT tool series:
Disclaimer: This is my personal experience with the tools. The tools I mentioned are publicly available and you can always find the repository, if you're curious enough to care about it. I do not advise and support the use of these tools for any malicious intent.The purpose I am sharing these reviews and howto are solely for education purposes and noting my own understanding in the OSINT tools. If you don't know what OSINT is, please read this Open-source intelligence.
Hope You Enjoyed This article!

---
| | |
| --- | --- |
| | Mac is a content creator that covers literature, books, technology, philosophy, nootropics, productivity, minimalist lifestyle, cybersecurity, and languages. Other than those, she is passionate about cooking and travel. In her free time, she enjoys learning various things. |