If you haven't glanced at some headlines recently, there is a lot about Amazon filling the screen. They are growing their dealings with government and authorities in order to better surveil and control the rest of us.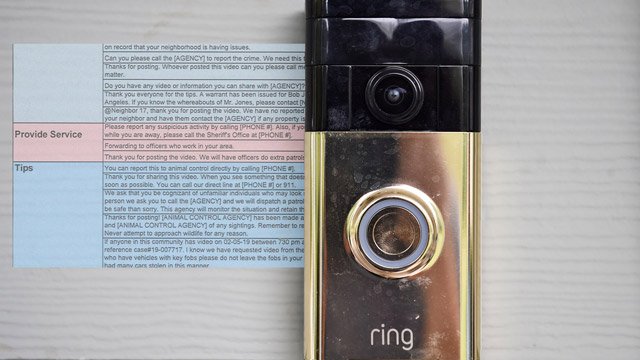 Source
Of course this is great for Amazon, who's government contracts have grown 10 fold over the past 5 years. In 2014, they were getting $200 million in government contracts from Amazon Web Services (AWS). Now it's at $2 billion per year.
What are they doing exactly? Higih-tech surveillance tools.
Previously this year it became known that their Alexa robot for homes was recording everything people say. It turns out that employees were even listening to these private conversations. Even worse, they were listing to recordings of private moments like people having sex.
That's really pathetic that employees would do this. Don't these people have better things to do with their lives? Why would that interest anyone anyways? Sad people. Now Amazon is going to allow people to opt of other Alexa's eavesdropping via settings. It's about damn time!
Amazon is rolling out the robot revolution as well, with their delivery robots that replace human workers. This just segways into future development of robotics for use by tyrants in authority.
Their surveillance technology grows, and the authoritarians want to ge their hands on it more and more. Trials in facial recognition software seemed prominent, but they recently have failed to satisfy the authorities.
Amazon also has a remote surveillance camera product to monitor your doorway called Ring. People love it. They get to see what's going on without going to the door. And Amazon has given police a secret script to promote Ring surveillance cameras.
From voice recording to video recording, from facial recognition to robots, Amazon is deep in the next level technological surveillance and control grid. They are becoming a corporate power that meshes with government aspirations for power and control. All of this has me envisioning a RoboCop style future where Amazon rules it all with their technological dominance.
---
References: