With all that is going on in the world, you have to think of what kind of world we are creating for ourselves. Both now as things occur, and also into the future with respect to what we are working on.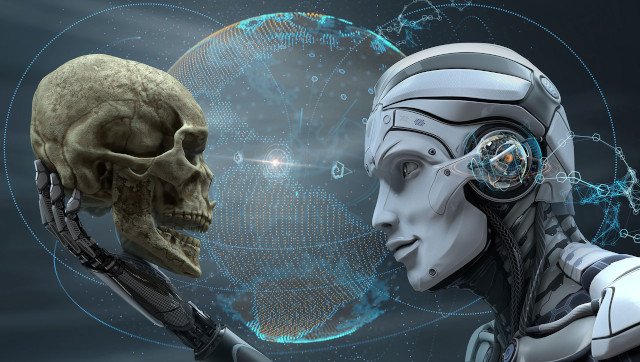 Source
Apart from wars and nuclear self-obliteration, a pressing concern comes from AI. Some view AI as saviors in some imagined singularity where we become "more" than human. But this transhumanism is seeking to terminate being a human altogether.
Others recognize this and other threats, such as the detached and indifferent attitude a true AI will have towards all of humanity. These constructed entities will look at us in the same way that many or most of us look at ants. This should be a lesson for us to respect other animal kin more, certainly since we take the lives of many and eat their dead body parts when we can live otherwise.
AI expert Geordie Rose, and founder of D-Wave, the world's first quantum computing company, says many AI developers are ignoring the dangers AI pose.
"They not gonna be like us, they're gonna be aliens…they're gonna be way smarter than every single person in this room in ways that we can't even comprehend."
These AI will be summoned forth and be indifferent to the intricacies of human life, somewhat like the The Great Old One's in H.P Lovecraft's fiction novels. Rose cites H.P Lovecraft's concept of "cosmic indifference" where entities "don't give a shit about you even in the slightest".
"The same way that you don't care about an ant is the same way they're not gonna care about you."
"...these things we're summoning into the world right now... are more like the Lovecraftian The Great Old Ones, they're entities that are not necessarily going to be aligned with what we want."
This progression and march towards our greater enslavement is being ushered in ignorantly by many who favor transhumanist ideas, and ignored by the rest who are too busy with political divisions and other entertainment that has them distracted.
---
References: