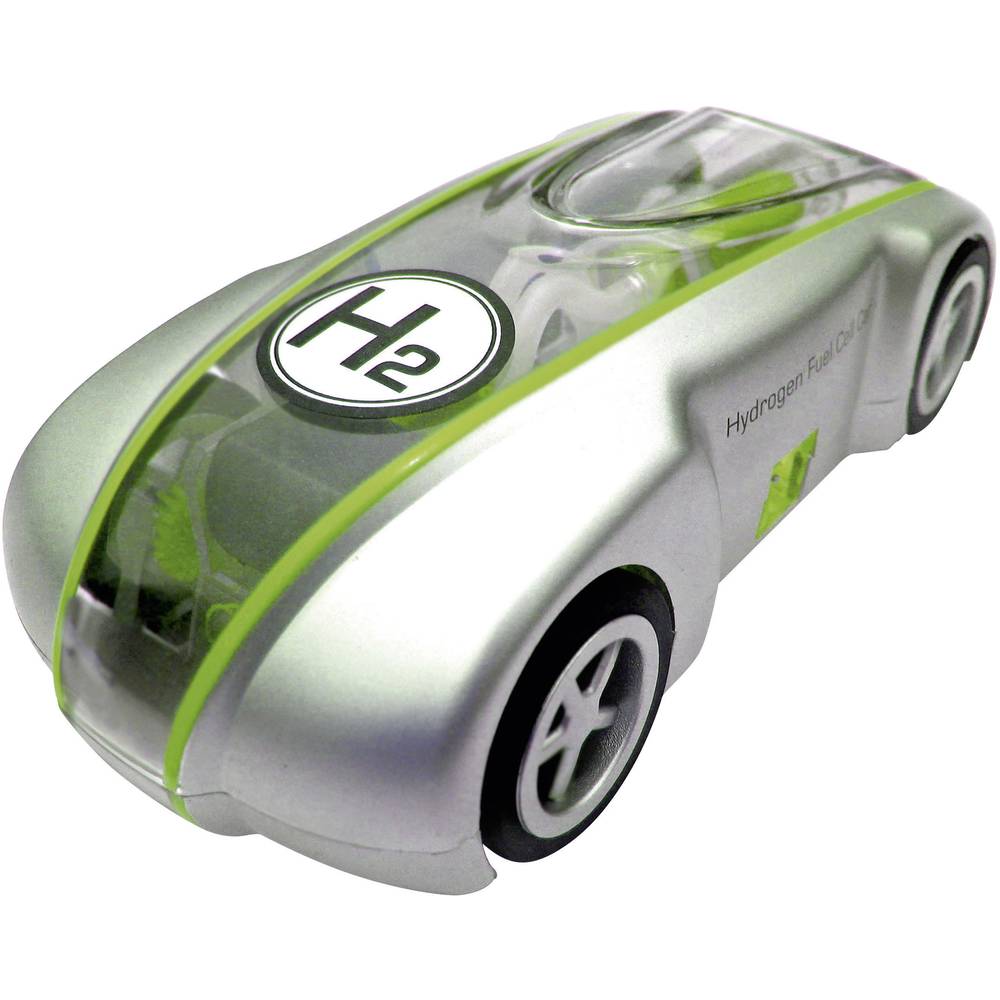 Picture by Horizon
It doesn't really work in real life like the future car maker and rising stock marked star Nikola Motor predicts. But as a toy for adults, the hydrogen car H-Racer cuts a fine figure. At the heart of the brisk hit, which the Züricher Sonntags-Zeitung once called a "role model for the mobile of the future", is the revolutionary fuel cell technology.
It replaces conventional internal combustion engines and batteries and does not produce exhaust gases, but simply clean, clear water.
A few of major car groups are currently working on an application in the vehicle mass market, but the H-Racer, made in China, it is already working. In children's room and kindergardens.
The futuristic model, with which the manufacturer Horizon wants to advertise their know-how in fuel cells for real vehicles, uses hydrogen and oxygen to electrochemically generate electricity for the 0.2 watt electric motor, which drives the car almost silently. The speedster drives up to three minutes with one tank of fuel.
Afterwards, the men's toy has to fill up in its own way: within ten minutes, water is converted into hydrogen completely safely, and a solar module provides the necessary energy - without a socket or battery.
The HY Runner GT made in Germany works similarly. The chic speedster, offered by the Dresden company Lexsolar, is powered by a double fuel cell that is ready to start again in three minutes using a solar cell.
It looks like a toy, but it could be the future of mobility. If we want it. And if we have the money to pay for it in real life.