I was listening to Joe Rogan's most recent episode with Dr. Robert Epstein, one of the episodes that seems to continue getting Mr. Rogan into some hot water (along with the one with Dr. Malone, which I've yet to watch). Overall, a brilliant episode, one that not only touches on a fascinating topic, but also attests Rogan's ability as an entertainer and host (since Dr. Epstein wasn't the easiest of guests). But one thing I particularly loved was something Dr. Epstein said, about the way we think.
Essentially, Rogan asked him where we'll be 20 years from now, if things in this technological dictatorship are so bad now, to which Dr. Epstein replied 20 years from now is now. A point he reinforced toward the end of the episode, saying he's chief concern was our children's present.
When talking about the alarming advancement of technology, we're always using the future tense, largely because it's comforting to think we still have time. The disaster hasn't quite struck us yet, we might still make it.
Well, maybe not.
While surely, things in 20 years will probably be a lot worse than they are now (which, to be fair, was the meaning behind Rogan's question), that's not to say things aren't terrible already. The simple thought that things might get worse isn't saying things aren't bad already. In fact, quite the opposite. After all, if things were going well, and we didn't have any of our technological dangers, there would be no point in thinking how terrible things will be in 2042 (wow, doesn't that number look futuristic af?).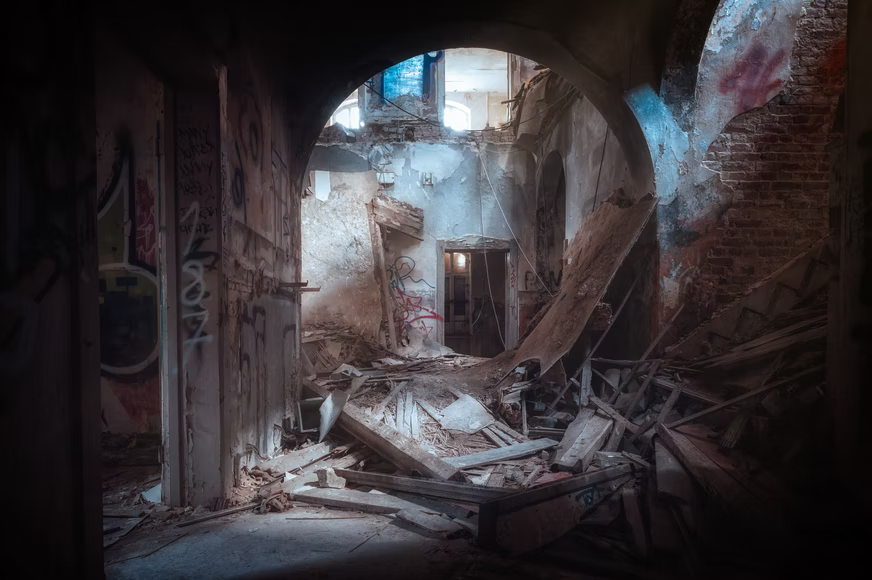 As @winstonalden was saying on one of his recent posts, gone are the days when humanity thought about the future in terms of progress and advancement. Now, we more or less agree that the future generations are doomed, that the control of certain companies is only going to get bigger and bigger until there's no crumb of autonomy left.
This isn't some conspiracy theory, even mainstreamers agree our increasing dependence on technology is worrying.
So what is to be done?
One thing that I liked about this worrying podcast episode was that this Dr. Epstein also seems to have ideas about what can be done. And they're not unrealistic like quitting social media. While that works for some, practically speaking, you can't build a new business nowadays without social media. Even Joe Rogan would have a hard time reaching his followers if he didn't use social media, and he's the biggest podcaster in the world (and yes, I know about Rogan and Twitter).
Besides, quitting social media apps like Facebook or Twitter is just a small step. It's interesting to note that while everyone is concerned with Mark Zuckerberg, who's an evil, reptilian overlord or whatnot, virtually nobody talks about the CEO of Google, or their intentions of taking over the world.
Isn't that a little strange? Kinda like everyone focuses on Elon Musk, Bill Gates and Jeff Bezos, yet conveniently overlooks all the other stinking rich people in the world that never ever make it into Forbes.
Maybe something worth thinking about.
So even if you do disable Facebook (many phones, like mine, only give that option. You can no longer uninstall Facebook and Instagram. Well, that's encouraging.), you're not rid of the main problem, which is Google.
But as I was saying, people like Dr. Epstein still think things can be saved. That's what I like about Rogan's "edgier" podcasts, like this one, and also about Jordan Peterson's podcast. While some episodes paint a particularly grim picture of where we are going, they also highlight the many, many great things in our society today. In many ways, we are better than ever, and as most intelligent people know by now nostalgia for "the good old days" is actually heavily biased and significantly unreliable. Besides, going back isn't an option. We can only go forward, and luckily, there are still people concerning themselves on how we can do that the right way.
One thing I find particularly hopeful is that Joe Rogan is, indeed, the biggest podcaster in the world. That's a lot of people who are buckling up for 2+ hr episodes about complex topics. Which means there's a lot of people out there who want the world to get better, who want to learn, and hear, and think. Surely, that's gotta be good.
I've heard several people my age say they will restrict screentime for their kids in their first years of life. Assuming we're talking about the future, that's unrealistic. While it's a good idea now, technology is only advancing more and more. It's unrealistic to assume your child's early years, say, 10 years from now, will look the same as things are right now. Downright dangerous to confuse it for what our own childhoods looked like, 15 years ago.
So what can you do?
Well, you really should read more of what this Dr. Epstein has to say, since he has a far more complex and well-researched view than I do. But personally, I think it's a lot smarter to regulate the way you use the Internet. The browsers you use, the VPNs (or their absence), the websites you visit. I don't think quitting social media is the real answer.
It's the answer to some problems, surely. After all, mine is a generation who model their lives after heavily edited pictures on Instagram. But it's not how we'll solve our larger problems.
I think we need to wean ourselves off of Google, slowly, because there might come a time when the Internet goes down. For a while, or for good, perhaps. And the transition will be a whole lot easier if you're already used to getting information, or doing some things by hand.
And don't think you're safe because you lived in a time when the Internet wasn't a thing. Truth is, we're all addicted to the Internet, young and old. Left or right. It doesn't really matter. Rogan himself was saying he's been on the Internet since sometime during the mid-90s, so roughly 25-27 years? Joe Rogan is, apparently, 54 years old. That's half his life. If you start smoking at 25, and quit in your early 50s, you won't just magically go back to who you were before touching a cigarette. That's not how it works.
So we need to wean ourselves off. How? Well, it depends. Maybe it starts by looking at the things we do online that don't really necessitate us to be online, and trying to quit those.