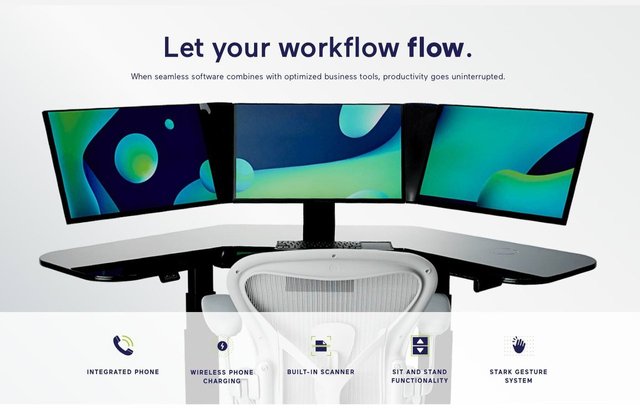 Hunter's comment
Have you imagined redesigning your workspace in a new more elegant way? Have you desired to have more efficient workstation? If you have but never got to it, or even if you haven't, no worries. Cemtrex did that for you.
Cemtrex recently introduced SmartDesk, an advanced workstation that combines all the needs of the modern office in a beautiful, intuitive desk.
SmartDesk comes with modern computer with integrated triple panoramic screen setup with touchscreen capability and stark gesture system. SmartDesk is also has integrated phone, wireless phone charging, and built-in scanner. Workstation is connected by a single wire and all the work necessities seamlessly integrated.
All of the ports are easily accessible in front and under the desk. Desk can be adjusted to sit and stand work position. If this is what you have been waiting for, feel free to go their website and explore more. Price of the SmartDesk starts at $2499. Visit https://smartestdesk.com/ to learn more.
Here is a one and half minute promotional video of the Cemterx SmartDesk.
https://www.youtube.com/watch?time_continue=4&v=JoPF39h8QNo