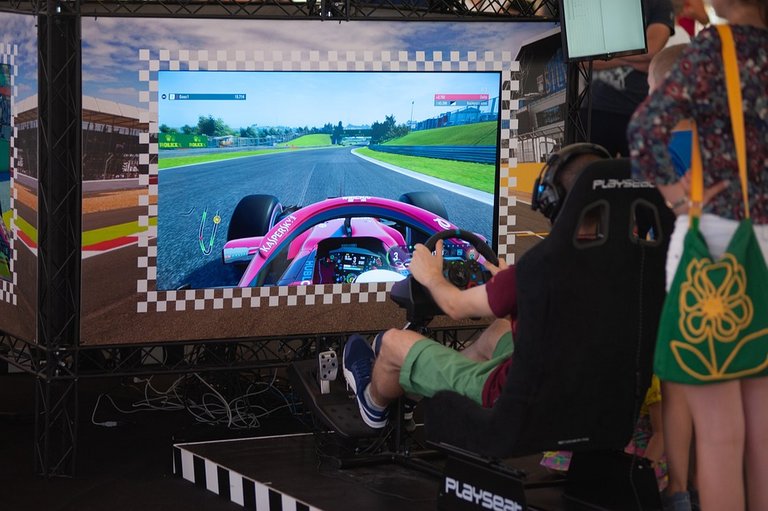 One of the P2E games that has been capturing a lot of attention recently is
Nitro League
. This is a mobile decentralized racing game which is within the play to earn market. This means users are going to be able to race and access the opportunity to engage in token economies and use their existing NFTs as well in the Nitro League Arena.
How does Nitro League play to earn game work?
In the Nitro League game players are able to collect Nitro League NFT cars and they race those cars online, they can also trade the cars too on the NFT marketplace. The cars can be upgraded in different ways to increase their value and they can be showcased in the metaverse as well.
Those upgrades can also help the game users by enabling them to possibly increase chances of allegedly wining more races.
Players who want to start racing have to join a clan and using something called reputation points they will be rewarded through a badge ranking system by that clan that they join. They aren't locked in forever to that clan though, there are options to switch.
Users are also able to stake their NITRO so that they can potentially unlock reward multipliers too, this comes with different benefits. Nitro assets will also be able to be traded outside of the game too.
The racing games market today is worth billions of dollars and this NFT racing game mix is an appealing combo to many. Some have suggested that P2E games might be the future of the gaming space and it is certainly moving in that direction with the growing variety of products we see introduced over the last few years.
The quality and variety in this space is moving rapidly and it is exciting already to see how much the industry has grown despite criticism that it's simply a fad. The growing variety with P2E games also opens up opportunities for people around the world to learn how to create value in new ways in the metaverse.
Pics:
pixabay
This is not financial advice.
Sources:
https://cryptobriefing.com/play-to-earn-racing-game-nitro-league-secures-5-million-in-funding/
https://cryptoslate.com/press-releases/nitro-league-releases-updated-roadmap-to-launch-its-racing-metaverse/
https://playtoearn.net/blockchaingames