Believe it or not but everything we humans have done to drive prosperity is technology-based, in years gone by electricity was seen as an interesting technology, so we're trains and the factory floor!
As we've become increasingly better at producing things we need, the one thing we've ignored was the improving of money. Money evolved from bartering and precious metals to fiat due to the convenience it brought. It became digital through banking and credit card but the despite all the improvements the underlying accounting was never questioned.
Until 2008, when Satoshi dropped Bitcoin on us, it was by no means perfect on release, and there were plenty of bugs to fix, but that's the beauty of programmable money, it can be patched, it can be upgraded it can be improved, unlike cash!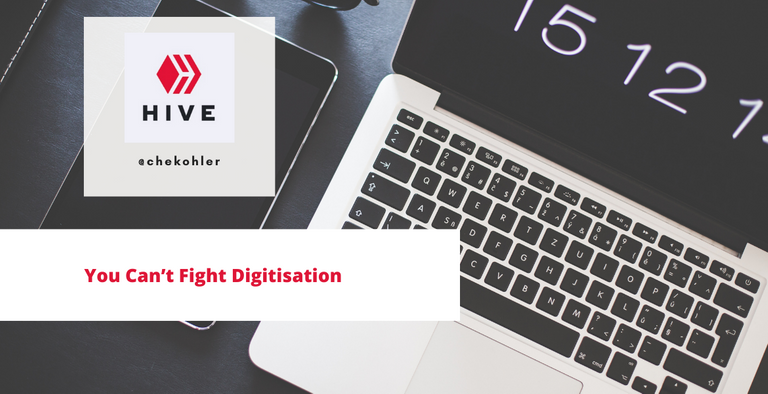 Millenials and Gen Z get it
While Boomers still have the biggest say in the world economy and distribution of value as they are the biggest and richest generation the world has ever seen, the system has worked for them by stealing opportunities from the future through debt and saddling future generations with the bill.
The new generation understand money differently and respect the value of digital assets!
We see the value in having a YouTube account or Instagram and building a following! We see the value in having a website and generating traffic, we see the value in code and software, and Bitcoin and blockchain are simply a natural progression of that!
Many people still think the value is only in things you can taste touch and see, but if you look at the biggest companies in the world like Facebook, Netflix, Amazon and Google. The thing driving the value is not the talent, not the servers and infrastructure, yes that is part of it, but those things can only be scaled so much, what is the scalable value generation is their code their software!
No matter how people try to deny it, fight against it set up roadblocks and policies to try and curb it, this trend will continue to remain true while the value can be found in software which is near infinite at this point.
Technology is deflationary
As software improves, it becomes cheaper to run, but starts to do more it reaches more people, makes a greater impact and makes it cheaper to do things we benefit from the deflationary nature of software!
In our current system of fiat, all the cost-saving and value gets passed on to the business, and they commodify data and their users without rewarding them, the wealth from the software is concentrated!
These companies just like money, is ripe for disruption and why I think it's only a matter of time! As Millenials become a bigger part of the world economy as boomers age out, it will only see a continued push towards digitization
Facebook and the like are the only game in town because they have no competition that rewards users and gives them a choice until now!
The new web 3 options are being created quietly; they may be clunky and not too easy to use, but so was many of the first iterations of all technology.
Could Bitcoin and all the altcoins we have today fail? Absolutely, but the likelihood of it becomes marginally smaller each year they are allowed to survive due to market participants.
For us already in it, it seems so obvious but everything we use today was once a weird obscure thing used by weirdos!
Take your time, enjoy, learn and become a part of the digitized future! You're not wrong, you're just ahead of the curve, and sometimes that feels like the same thing.
Have your say
What do you good people of HIVE think?
So have at it my Jessies! If you don't have something to comment, comment "I am a Jessie."
Let's connect
If you liked this post, sprinkle it with an upvote or esteem and if you don't already, consider following me @chekohler and subscribe to my fanbase
| Browse & Earn Crypto | Stack Sats For Free | Earn Interest On Crypto |
| --- | --- | --- |
| | | |
---