hey Jesscientists
When it comes to good old Elon, we Musk, he's always up to some crazy and cooky ways of doing thins, his definitely an innovator and willing to take on major risks. He reminds me of Brain from pinky and the brain and the rest of us are slightly dimwitted to his vision of the world.
While most of his press probably comes from the Tesla and Space X projects I think if he wasn't Elon and some other random smart guy running Neuralink it would get far more publicity but because he's doing so much it's often overshadowed.
What is Neuralink
Neuralink Corporation is an American neurotechnology company founded by Elon Musk and others, developing implantable brain-machine interfaces. Basically they're working to put computer chips in your brain, yeah! My buttcheeks tightened a bit reading that too!
It seems like something out of science fiction but when you hear him speak his got really practical applications for the technology.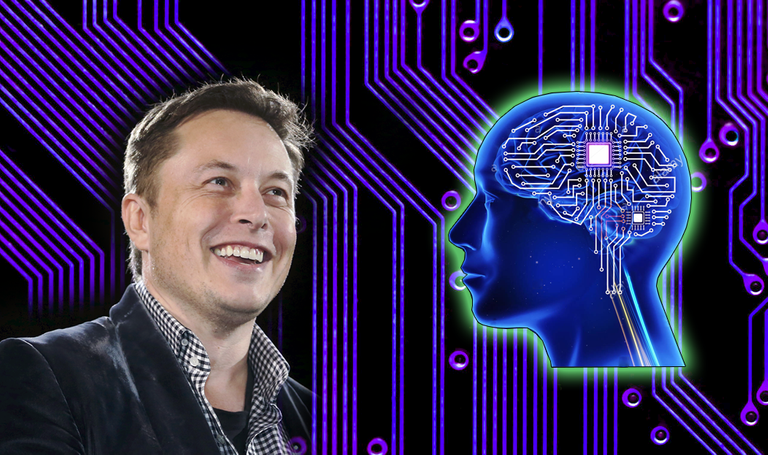 Image source: - neurogadget.net
So what are these applications?
Well, we all know the human body can be fragile at times and with so many complex functions a lot can go wrong it could be physical damage or chemical imbalance causing parts of the brain to function in ways that leave you with certain disabilities.
These Neuralink chips are programmable and able to target specific ailments such as blindness, improve motor functions and even restore range of motion, it could be used to reduce the impact of brain ageing with diseases such as Parkinson and Alzheimers and so much more.
Our reliance on machines is pretty evident today and it makes sense that this would be a natural progression as we start to slowly form a symbiosis with technology.
Enhanced human beings
Apart from the medical applications, you can be sure that these chips will be used to improve a range of cognitive function from thinking to sports and trying to push the boundaries of our bodies. We live in a world where enhancements are popular as we try to frame an idea of ourselves, many of it is fake or does real damage to your body in the long run.
So what if there was something like this that could make you master, reduce your risk of certain mental blockers and bad habits, improve your ability to train or rest and live at peak human condition for longer.
Would you do it? Personally I don't think I could, I prefer all-natural!
Have your say
What do you good people of HIVE think? Would you consider getting chipped?
So have at it my Jessies! If you don't have something to comment, comment "I am a Jessie."
Let's connect
If you liked this post sprinkle it with an upvote or esteem and if you don't already, consider following me @chekohler
| Buy & sell HIVE | Donate LikeCoin For Free | Earn Interest On Crypto |
| --- | --- | --- |
| | | |
---