After a long time, I have visited nearest shopping mall; spotted few differences, among others: 30%&up discount prices are like regular prices some months ago (which did not surprise me) and machine instafotokiosk (which very did).
Meanwhile, in our president.s universe, salaries are 5-10% up and people live never better. One Step Beyond, so to speak 😶. Madness.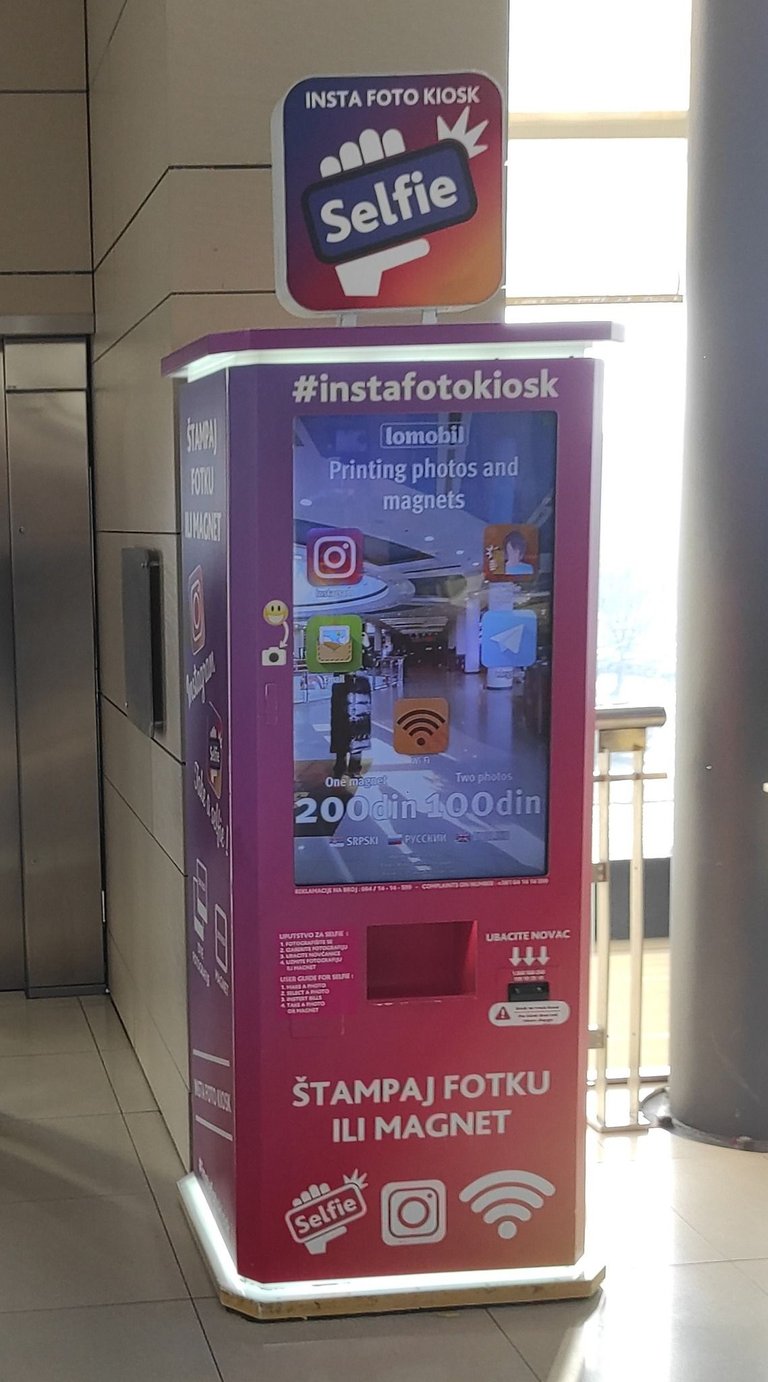 On the other side of the planet, another universe where people live never better is rising - metaverse by Meta.
I wonder, is there any machine like this in a virtual shopping mall, where avatars can print selfies taken at the spot, insta photos and magnets?
I.m trying to imagine an avatar going to her/his insta acc which is somewhere in metaverse's www, choosing photo to be printed, so it can end up on photo board above the bed, then taking photo of the board to put it on the insta from which will be printed...huh starting to feel dizzy with this metaverse's RL and VR :)
All in all, Meta is expanding both ways, hoping to, with solidverse and metaverse, rule the universe.
For me, this was the first time to see this machine, do you have it in your public spaces? Did you try it? I did not, my curiosity was big but my desire to avoid giving any money to Meta was bigger :D.