Your glimpse into the ever-advancing world of technology.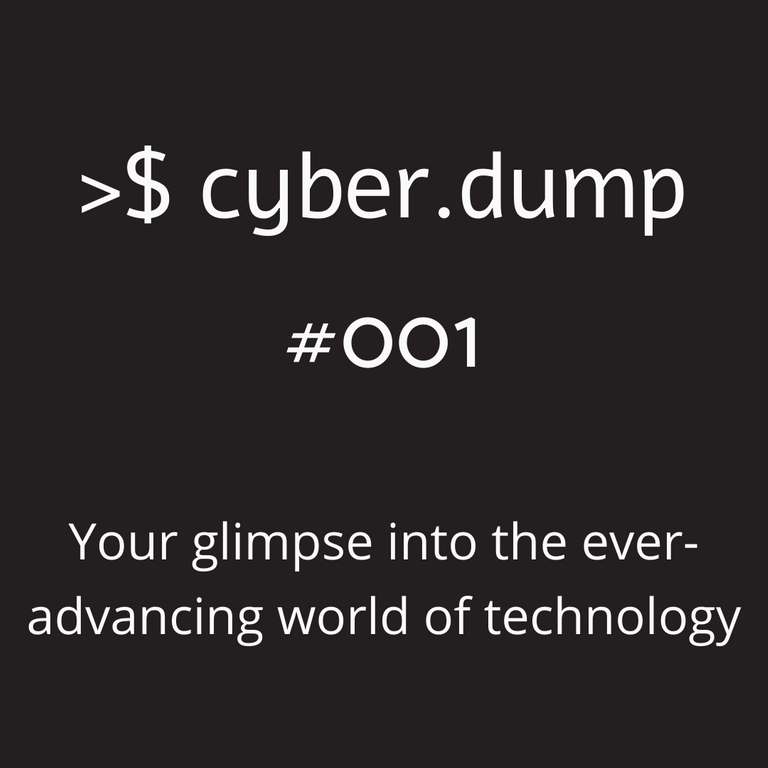 The fight against COVID
---
The current coronavirus pandemic(you can find out more about the current pandemic here) has infected over 2 million people and killed over 160 thousand, and the open-source community and many private companies are coming together to fight this pandemic, here is a list of few ongoing projects.
3D printed face shields
Due to the current shortage of protective wear for medical personal, there has been a lot of open-source 3D printed alternatives popping up for face shield.
The Prusa Research team has come up with 3D printable files of their own, along with sterilisation guides, assembly manual and also listed a few communities for the help of distributing these shields. You can find more about the above topic here.
Ventilators
All critical COVID-19 patients need ventilators for helping them breathe. Companies like Tesla, Ford, GM and many more have contributed their versions of ventilators. However more notably there have been many open source projects for ventilators created, namely VENTILAID (source code), OpenVent project, OxyGEN project are some of such projects.
In an attempt to help researchers find a cure and understand the COVID-19 virus The Baker Lab has added [email protected] project to its BIONIC Manager app, which uses your computer's spare processing power to help the researchers find 3D shapes of proteins of the COVID-19 virus.
I recently created a post showing how you can install and contribute to the [email protected] project using a Raspberry Pi, Windows, Linux or Android. You can check that post here.
Contact tracing app
Google and Apple are teaming up to create an app that will trace the spread of the COVID-19 virus using your phones inbuilt Bluetooth. When someone is tested positive for the COVID-19 virus, the app can send notifications to everyone close to the infected person, letting them know that they need to get tested themselves. This announcement has raised a storm of criticism over the privacy aspect of the app, but the 2 companies assure that never is anyone's identity ever revealed to anyone and the whole process occurs anonymously. You can find more about this here.
Free streaming content
The current lockdown is starting to get to everyone and streaming services like HBO, Apple and Amazon Prime video are doing their part to help curb down on the boredom. These streaming services are making tons of TV shows and movies completely free to watch without a subscription. You can find out more about the offerings from HBO here and from Apple here.
---
Space
---
After years of testing SpaceX's Crew Dragon may finally be taking off. NASA made an announcement stating that 2 astronauts will be sent to the ISS from the Kennedy Space Center in Florida using SpaceX's Crew Dragon on May 27th. You can find more about this here.
---
GitHub
---
GitHub made a new announcement with regards to its services. Recently it had made private repos free for up to 3 team members, now it has made another change to the free plan, now private repos can have unlimited collaborators. GitHub has also slashed the prices of paid plans by half. You can find out more about it here.
---
Open-source
---
Do No Harm License
A new open-source license based on the BSD 3-clause license has appeared on GitHub. The license named Do No Harm license has special exclusion where projects using the license cannot be used to promote or profit from "efforts to destroy lives, our environment and our future". The license is currently in the draft phase but the nonetheless seems like a step in the right direction. You can find more about it here.
---
Eco-Packaging
---
On a slightly off-topic, Samsung has introduced eco-packaging for its TV lineup. The eco-friendly packaging can be recycled by the customer to turn it into a cat house, bookshelves, PlayStation stand, etc. Samsung states this is in efforts to reduce the environmental footprint of its products. You can find more about this here.
---
If you liked this post don't forget to upvote it and share it. If you have any suggestions on this post or for future posts, please drop a comment down below.