Canon M50
One Camera One Lens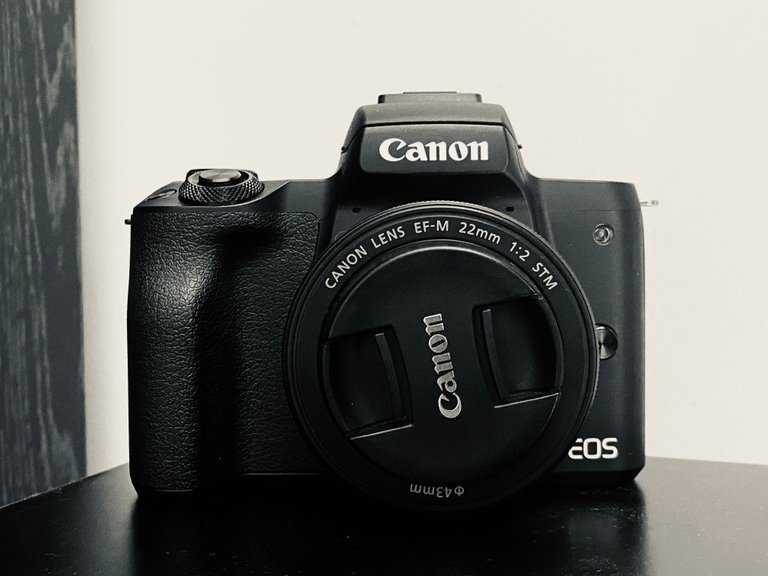 I've now sold my Sony cameras and a whole bunch of my film cameras. There are still some waiting to be sold, but most of the good ones are gone now. I moved them fast at a good price just so they get bought before I changed my mind.
Apart from trying to be a minimalist, I know that having fewer choices actually boosts productivity, and I tell you, I can already see the results. Since deciding to use the Canon M50 for both video and photography, I've been creating more content than usual.
The time and mental energy expended trying to make a decision which camera and lens to use has been taken away now. I'm stuck with either this camera, or my iPhone (with which I took this photo above).
I purchased "the best native lens" for this camera, the 22mm f2, which I've absolutely fallen in love with since getting it. I bought it second-hand from someone who had taken very good care of it. That saved me a ton of money.
The lens isn't actually that good. Rather, it's the only choice at that focal length without using an adapter which makes the setup a lot bigger and defeats the purpose of having such a small portable camera.
I do have an adaptor for it though, and some of my Canon film lenses like the 50mm and 24mm that I used before buying this "pancake" lens. I will be bringing though out on special occasions - such as photographing people, but my daily content creation doesn't require them. This small 22mm beauty is good enough for all that.
Not having to change lenses frequently, and having a capable little lens for video and photography makes such big difference. Now I just grab it and go. I've also gotten rid of the focusing sound in my videos and have to do less post processing to try masking the sounds.
I'm now eagerly awaiting the firmware that will turn on the webcam functionality in this camera. At that point I'll put my current webcam, the Logitech C920 on the market. It is very true when they say sometimes "less is more".
Peace & Love,
Adé