5G hasn't been consistently reliable or faster where it has already been deployed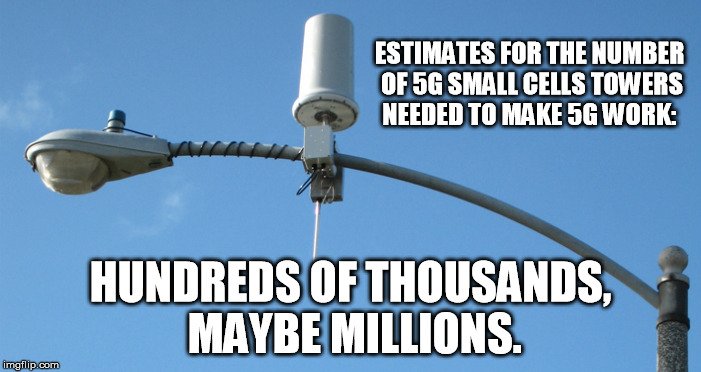 By B.N. Frank
But that's not the only problem with it. The majority of scientists worldwide oppose deployment.
Cities AND entire countries have taken action to ban, delay, halt, and limit installation AS WELL AS issue moratoriums due to health, safety, environmental and economic risks. A petition to boycott 5G phones has been endorsed by doctors, scientists, and telecom whistleblowers.
High-speed internet is achievable, safer and more secure with a wired internet connection (see 1, 2, 3) – not 5G, 4G (see 1, 2) or WiFi (see 1, 2). Nevertheless, 5G continues to be funded, installed and unleashed where it hasn't been banned.
From GeekWire:
---
With backing from Bill Gates, Pivotal Commware raises $50M for 5G products
Kirkland, Wash.-based
Pivotal Commware
says it has closed on a $50 million funding round that will help it expand research, development and distribution for its millimeter-wave 5G network infrastructure products.
Tracker Capital Management, a venture capital investment firm that's headquartered in New York, led the Series C investment round. Other participants in the financing include Devonshire Investors and Pivotal's existing investors — including Microsoft co-founder Bill Gates.
Gates has been investing in Pivotal since 2017, not long after it was spun out from Intellectual Ventures. It's one of several Gates-backed ventures that make use of metamaterials, an exotic breed of electronics that can channel signals without moving parts.
Pivotal calls its metamaterials-based technology "holographic beam forming." The technology is used primarily to support ultra-wideband 5G communications.
---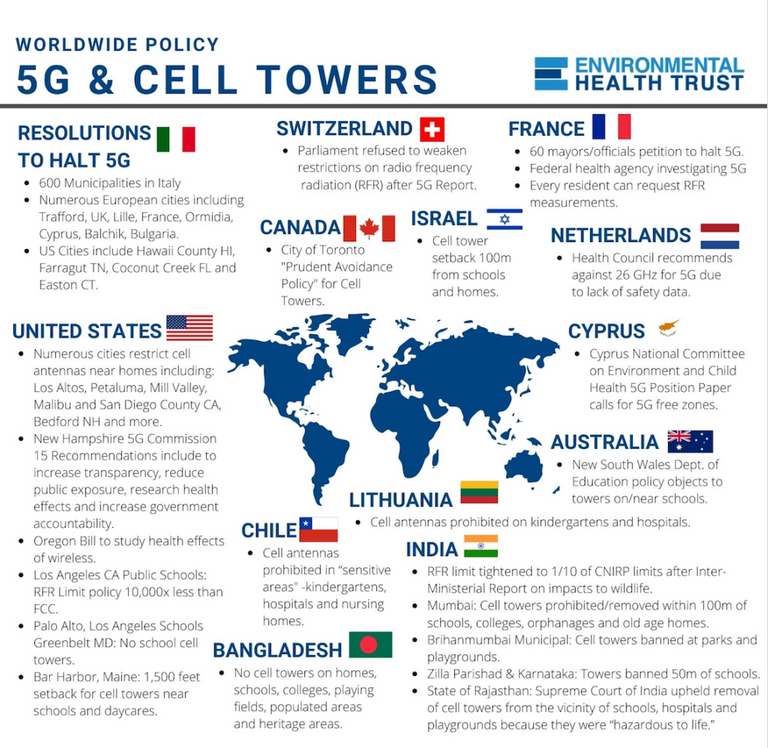 American 5G opposition continues to increase due to concerns about reduced property value (see 1, 2), public safety issues (see 1, 2, 3), health (see 1, 2, 3, 4, 5, 6), and environmental risks. Municipalities have taken legal action against deployment (see 1, 2, 3). Some have accused unwanted installation as a form of "environmental racism."
Americans have already paid to have safer high-speed internet via fiber optics (see 1, 2, 3, 4, 5). Contact your legislators immediately and demand that the next COVID relief bill be written for installing safer access to high speed broadband.
Americans may also sign this letter asking President Biden and Vice President Harris to stop 5G deployment.
Activist Post reports regularly about 5G and other unsafe technology. For more information visit our archives and the following websites.
Subscribe to Activist Post for truth, peace, and freedom news. Send resources to the front lines of peace and freedom HERE! Follow us on Telegram, SoMee, HIVE, Flote, Minds, MeWe, Twitter, Gab and Ruqqus.

Provide, Protect and Profit from what's coming! Get a free issue of Counter Markets today.