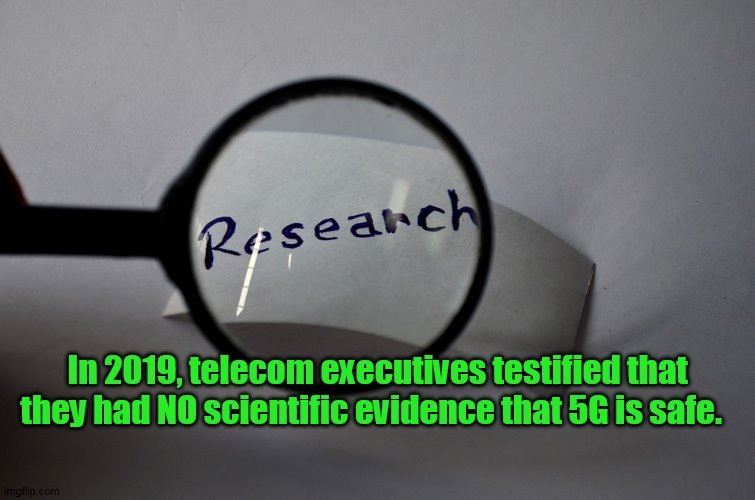 By B.N. Frank
The Federal Communications Commission (FCC) is supposed to protect Americans by regulating the telecom industry. It has catered to the industry instead for decades (see 1, 2, 3, 4).
During the Trump administration lawsuits were filed against the agency for NOT protecting the public from unsafe levels of cell phone and WiFi radiation as well as 5G on Earth (see 1, 2, 3, 4, 5, 6) and in space.
In January there was a hearing for one of these lawsuits and judges weren't satisfied with the FCC's defense (see 1, 2, 3). Regardless, the agency continues to make decisions that put the public at grave risk. This includes approving the "OTARD" rule which allows property owners to install 5G antennas on their homes (see 1, 2).
Many American legislators have expressed concerns and taken action against 5G deployment. Recently, New York legislators introduced legislation as well.
From 5G Crisis:
---
BREAKING NEWS:
NY Lawmakers Want Answers on 5G Health Risks
We are absolutely thrilled to announce that our 5G bill, calling for a formal investigation into the health and environmental risks of 5G technologies, has been introduced in both the New York State (NYS) Assembly (A06448) and the NYS Senate (S5926)!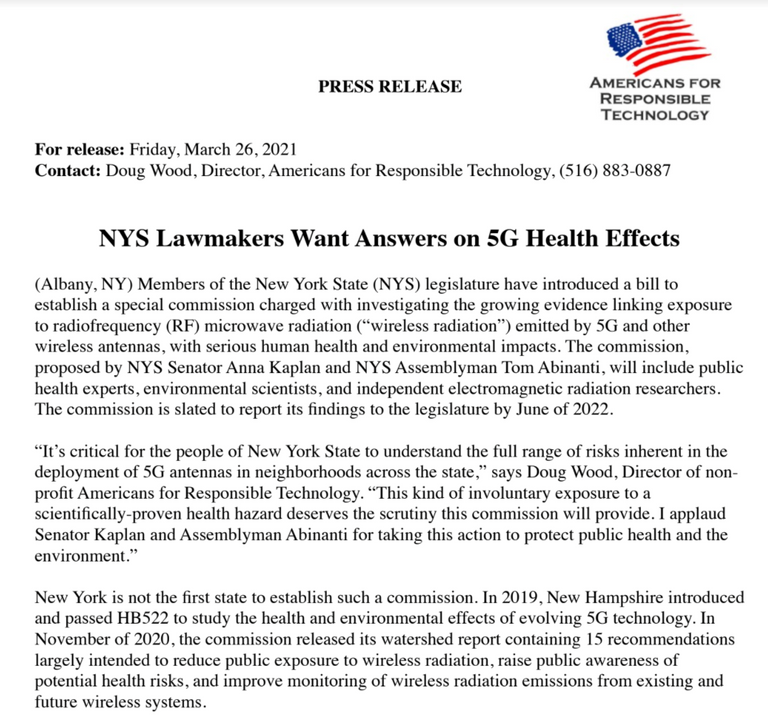 We've worked hard to achieve this exciting development, and are hopeful that we can get these bills passed.
We urge you to please share our press release with your local news outlets, local legislators, state legislators, and federal legislators. The more folks who are aware of this bill, the greater the likelihood that other decision makers will also take action to address 5G risks.
Thanks for all you do, and please reach out if you have any questions or concerns about 5G issues near you. Upward and onward!
-The 5G Crisis Team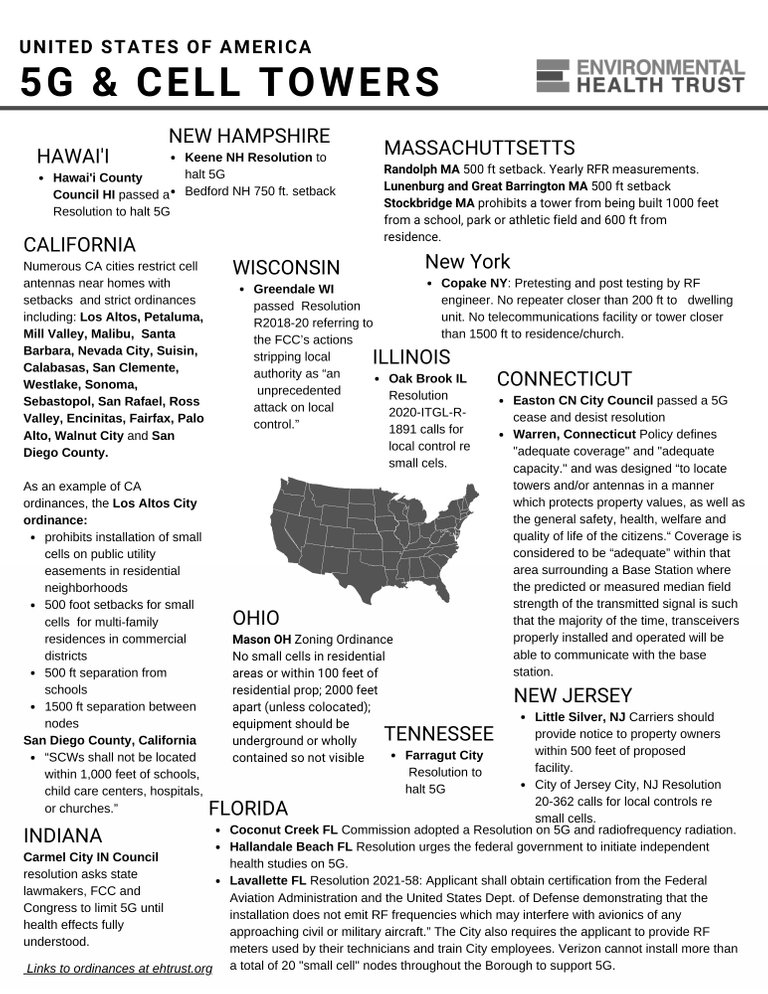 Since 2018 there have been reports of people and animals suffering from new symptoms and illnesses where 5G has been installed including in New York City (see 1, 2, 3, 4). Of course other sources of wireless emit harmful radiation too. American firefighter unions have opposed the use of their stations for cell towers and antennas since before 5G and even 4G.
Activist Post reports regularly about 5G and other unsafe technology. For more information, visit our archives and the following websites:
You can support us at SubscribeStar
Donate cryptocurrency HERE
Subscribe to Activist Post for truth, peace, and freedom news. Follow us on Telegram, SoMee, HIVE, Flote, Minds, MeWe, Twitter, Gab and Ruqqus.

Provide, Protect and Profit from what's coming! Get a free issue of Counter Markets today.