Despite expert warnings, opposition and accidents, many companies are continuing to launch satellites and similar vehicles to provide internet coverage – including 5G – from above.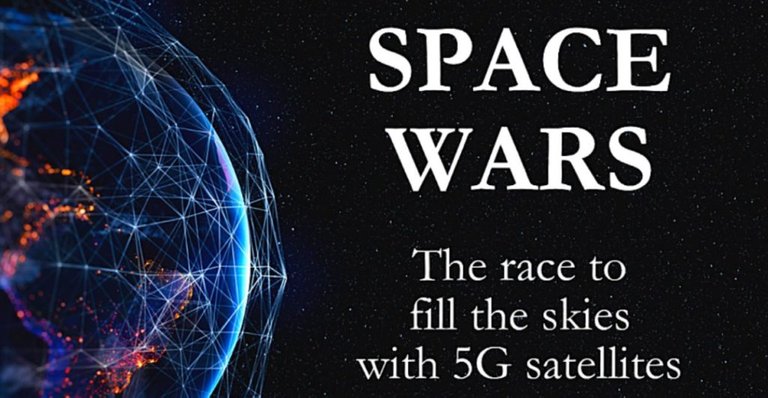 By B.N. Frank
Thanks to the folks at Americans for Responsible Technology and 5G Crisis for organizing a free webinar to provide more information about this insanity:
---
"5G Space Wars" Webinar Event, August 13th @ 7pm EST
How many wireless broadband satellites are already circulating over our heads? How do these satellites work? What is their likely impact on human health and the environment? And what can be done to stop their deployment?
Please join us next Thursday, August 13th at 7pm EST for an in-depth look at the race to launch 5G satellites into space.
Our panel of experts includes renowned attorney Julian Gresser, engineer Ben Levi, space technology expert Joe Sandri and author and scientist Arthur Firstenberg.
This national Zoom call will also stream simultaneously on our Facebook Page via Facebook Live. Pre-registration is required.

---
Last year The World Health Organization warned that high levels of Electromagnetic Radiation (aka "Electrosmog") could lead to health problems in a significant percentage of the population. People have recently reported that they started experiencing health issues after additional satellites were launched. Of course – this may not be only from these satellites. Even though cities worldwide and ENTIRE COUNTRIES have taken action to ban, delay, halt, and limit installation as well as issue 5G moratoriums. Of course, other newly installed sources of wireless are harmful too. In fact, all sources are harmful.

Activist Post reports regularly about 5G, WiFi, and other sources of "Electrosmog." For more information, visit our archives.
Subscribe to Activist Post for truth, peace, and freedom news. Send resources to the front lines of peace and freedom HERE! Follow us on SoMee, HIVE, Parler, Flote, Minds, and Twitter.
Provide, Protect and Profit from what's coming! Get a free issue of Counter Markets today.