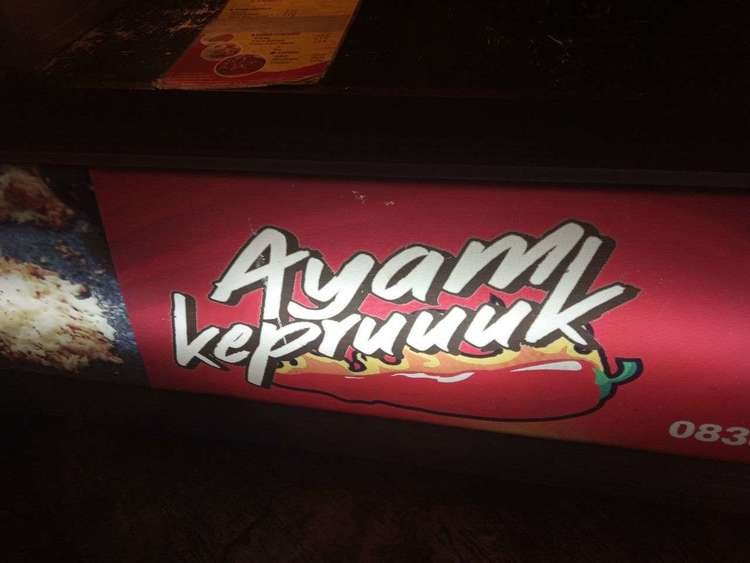 Tonight I am and my daughter, we are looking for side dishes. Looking for dinner. And tonight my daughter asked for a crispy chicken menu.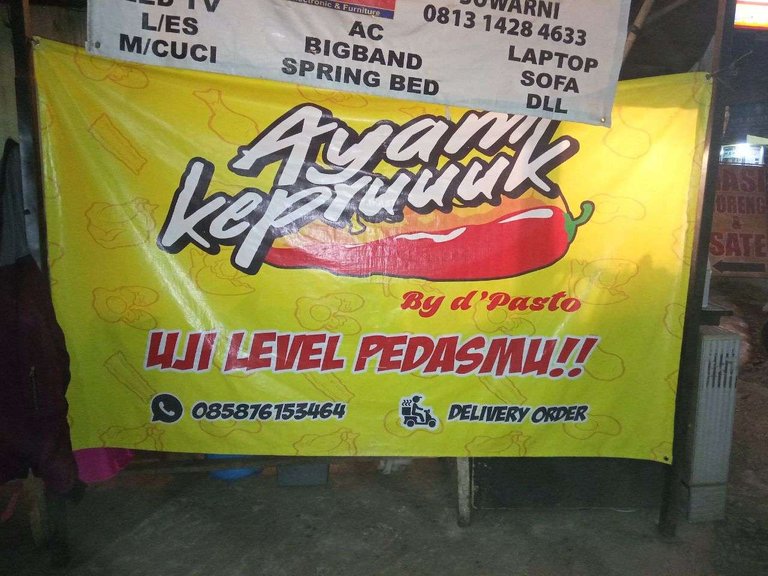 So the choice is directed to the Ayam Kepruuk d'pasto. A vendor of crispy chicken that is a favorite.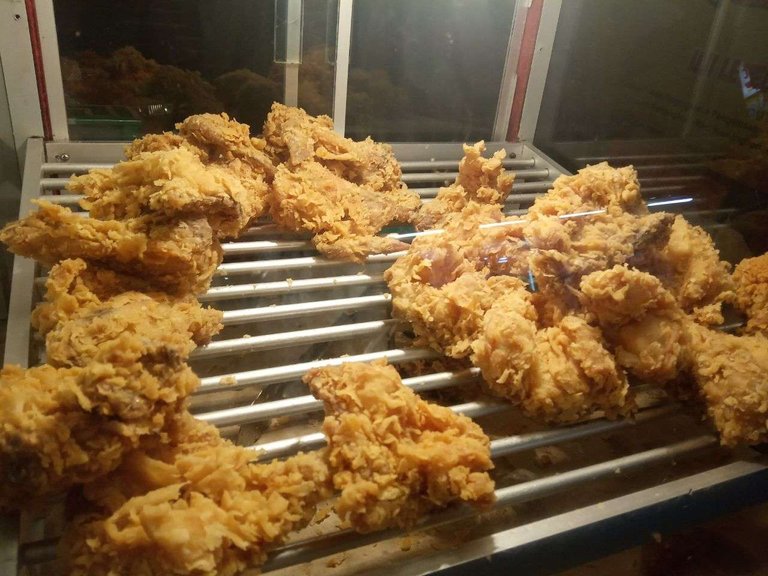 With the motto "Uji Level Pedasmu!" meaning to test of your spicy level!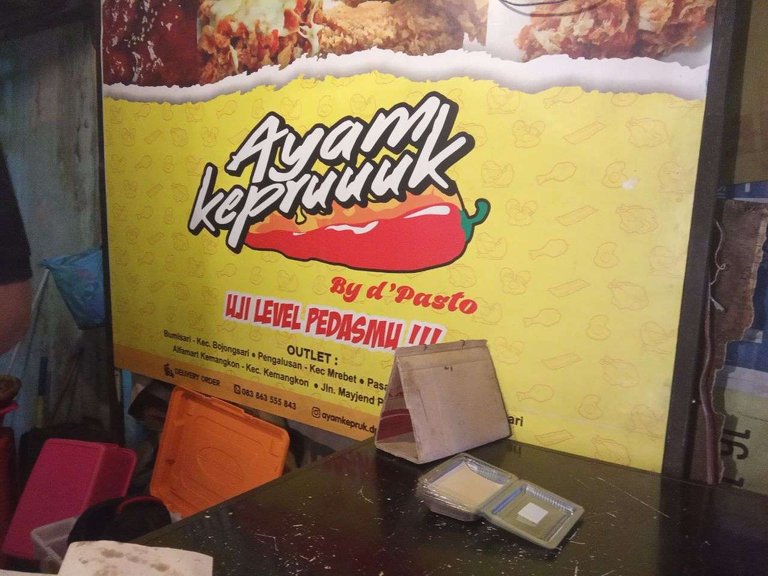 Ayam Kepruuk d'pasto offers a crispy chicken menu in various prices. Two crispy chicken menus are available: Ayam Kepruuk and Fried Chicken.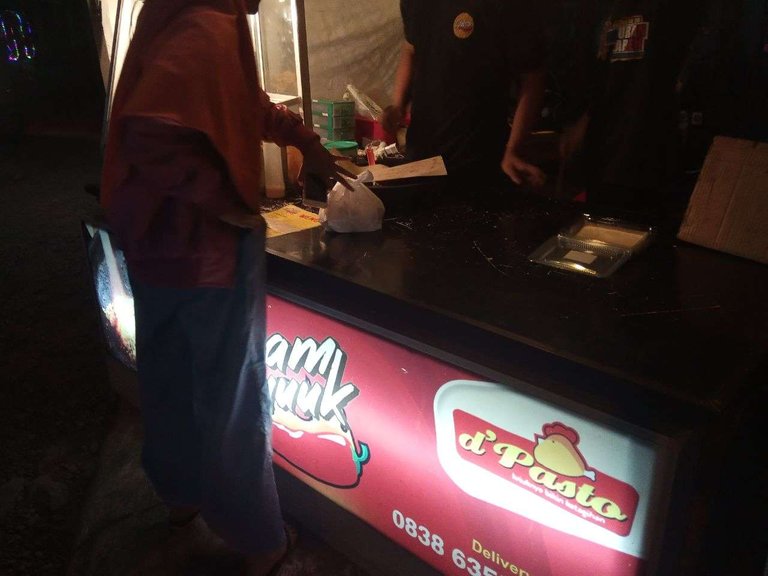 Crispy chicken prices range from 4500 rupiah to 9500 rupiah. There are even topping options too.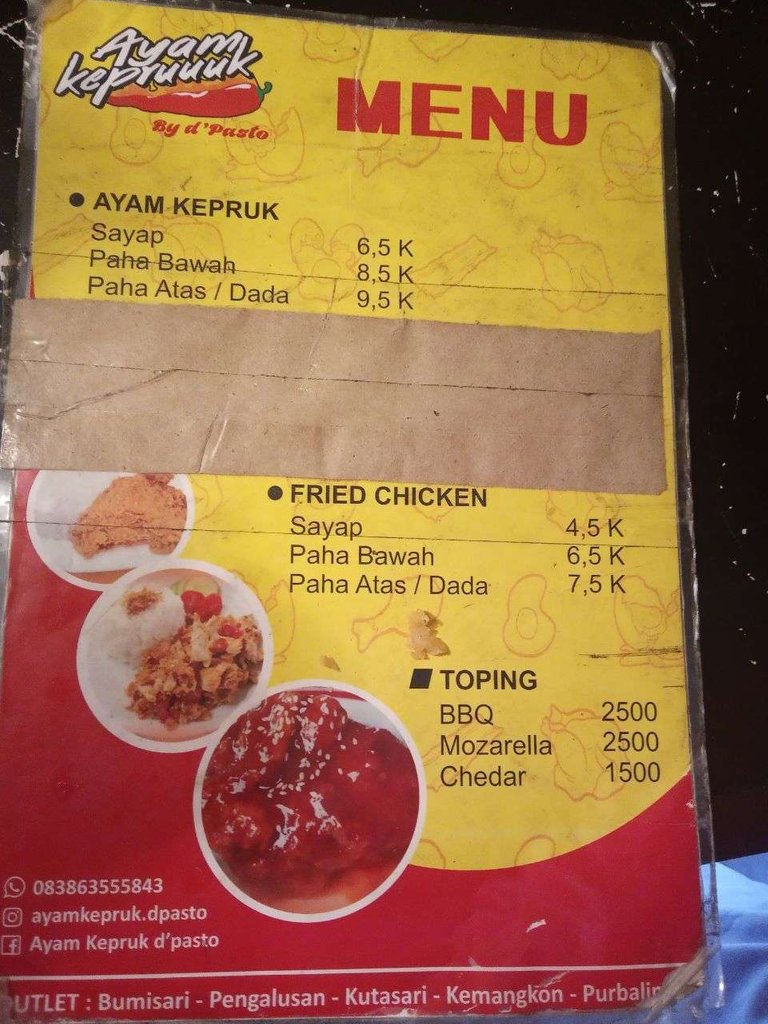 Ayam kepruk d'pasto is located in: Dusun V, Seberang Alfamart, Purbalingga Regency, Central Java, Indonesia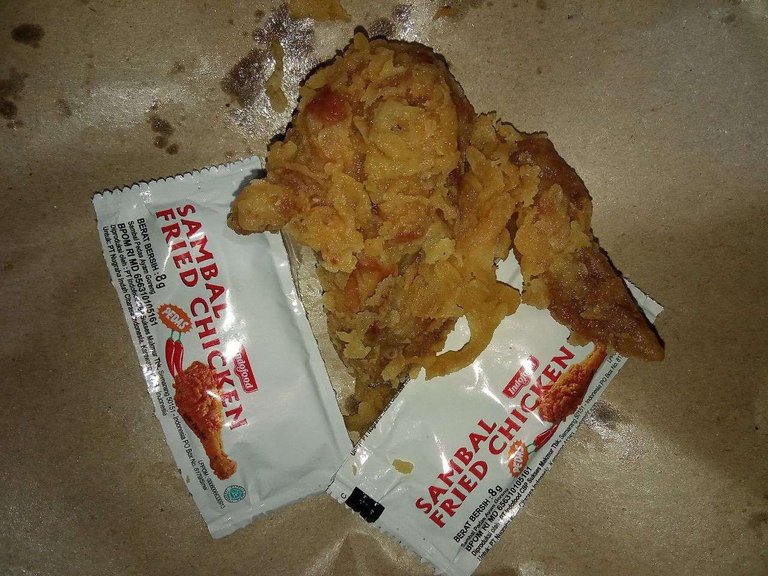 The chicken menu in this place is very crispy and tasty and there are spicy choices too.
---
Restaurant Information

Ayam Kepruuk d'Pasto



Komplek Pasar Kutasari Jl. Raya Tobong Kutasari, Dusun V, Seberang Alfamart, Kutasari, Kabupaten Purbalingga, Jawa Tengah 53361, Indonesia
---
Ayam Kepruuk
This post participated in the Tasteem contest Takeaway