Even though the surveillance state ramps up in the West, Big Brother powers are most evident in China relative to the rest of the world.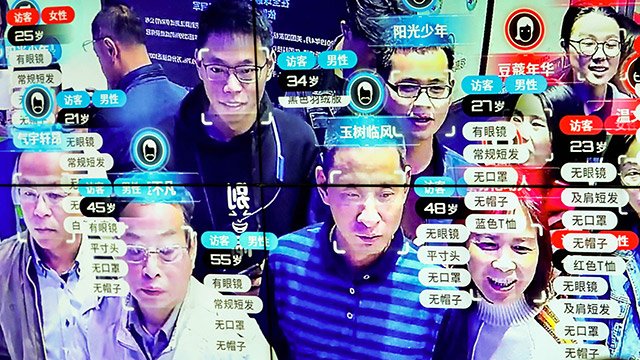 Source
A new push by the Communist party in China is to bring in more CCTV surveillance. The plan is to get 626 million cameras to surveil the population of 1.4 billion people by next year. Many of which have facial-recognition software.
China is already the king of citizen surveillance, with the top 5 most-monitored cities in the world residing in China. The most controlled is Chongqing, a city with 2.5 million street cameras, which is one camera for every 6 people.
The other 4 are Shenzhen, Shanghai, Tianjin and Ji'nan. Wuhan, Guangzhou and Beijing might not be in the top 5, but they are in the top 10 cities that are most surveiled in the world. 16 million more cameras are planned to be installed in Shenzhen which borders Hong Kong. That's over a 1,000% increase.
Some 200 million of these cameras are AI powered it seems, with that number set to tripl eby 2020. Their dystopian system can claims to identify people within 3 seconds of their capture on camera. I doubt this is accurate since Amazon and others are having a high failure rate trying to get facial recognition to work in the US. But maybe the Chinese are light years ahead at the domination game.
Sad says ahead for humanity, as we are stepping into greater surveillance and control, despite being told we're going towards more freedom.
---
References: