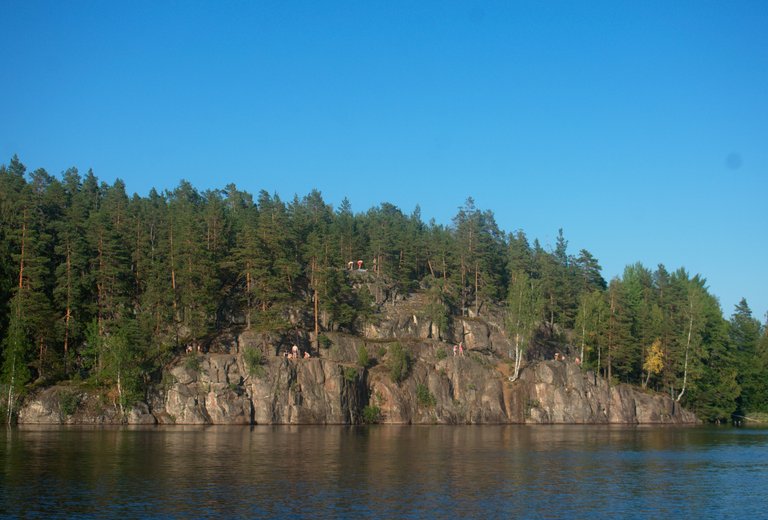 Lake Kalliojärvi is a small lake in the small town of Orimattila about 15 south of where I live. That rock used to have a dance hall at the top and a large water slide many decades ago. It's still a popular place to dive at. You can imagine how many drunken guys must have have jumped off the cliff (with or without their clothes on) to impress someone or to win a bet back in the day.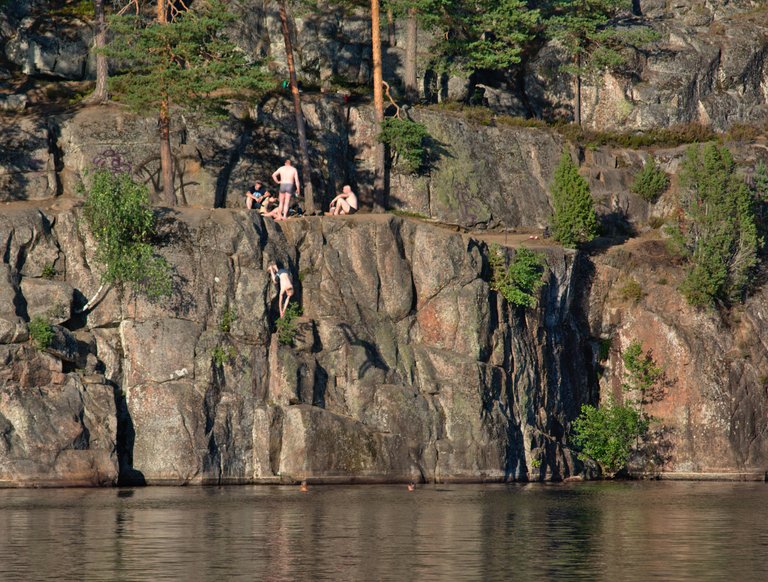 There goes one. His buddy is already in the water.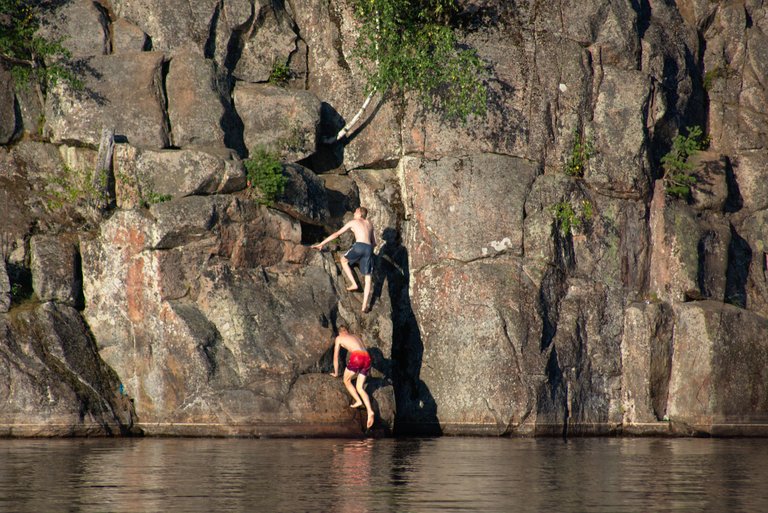 The two climbing back to the top of the rock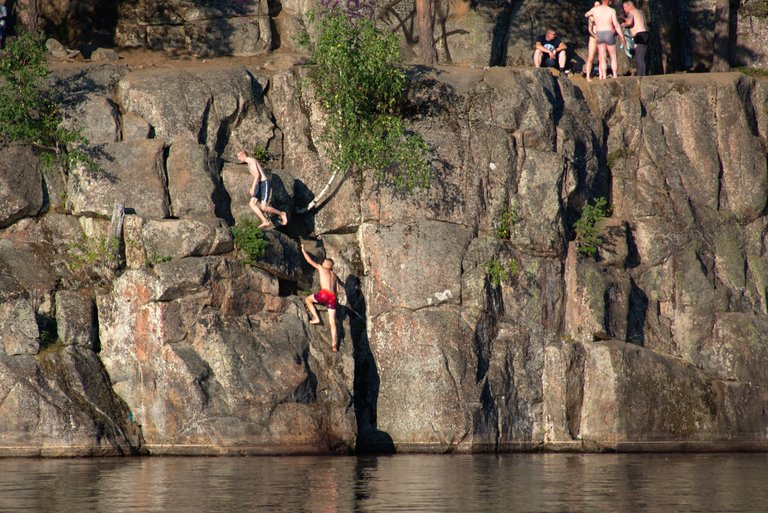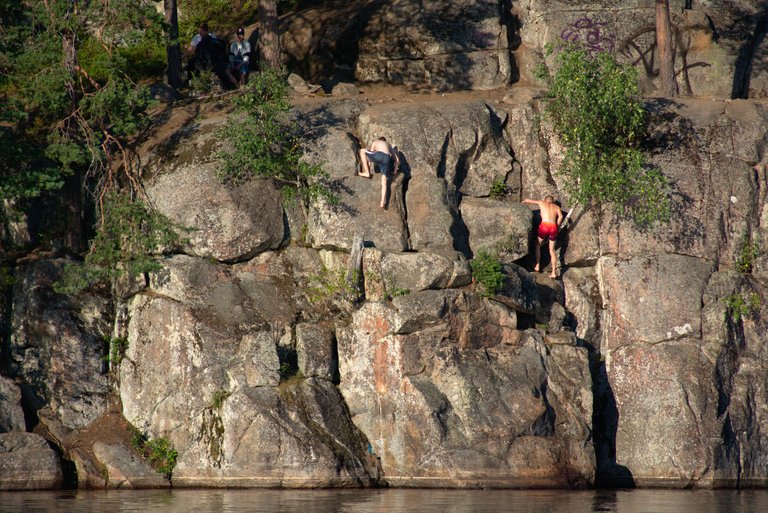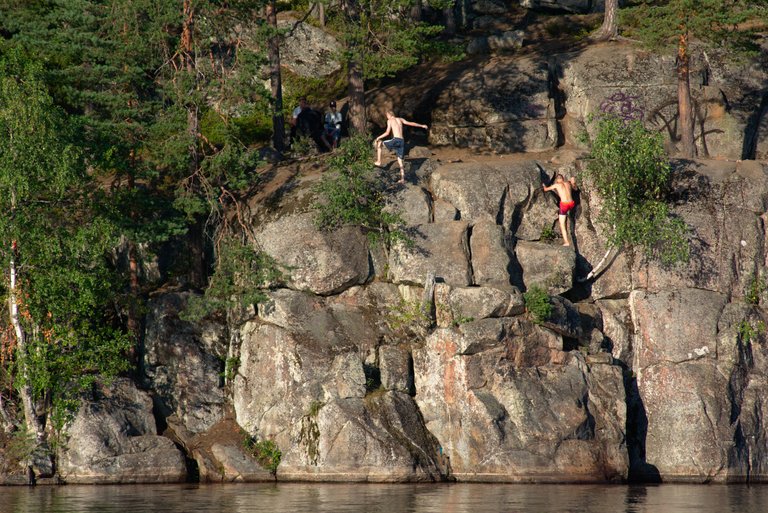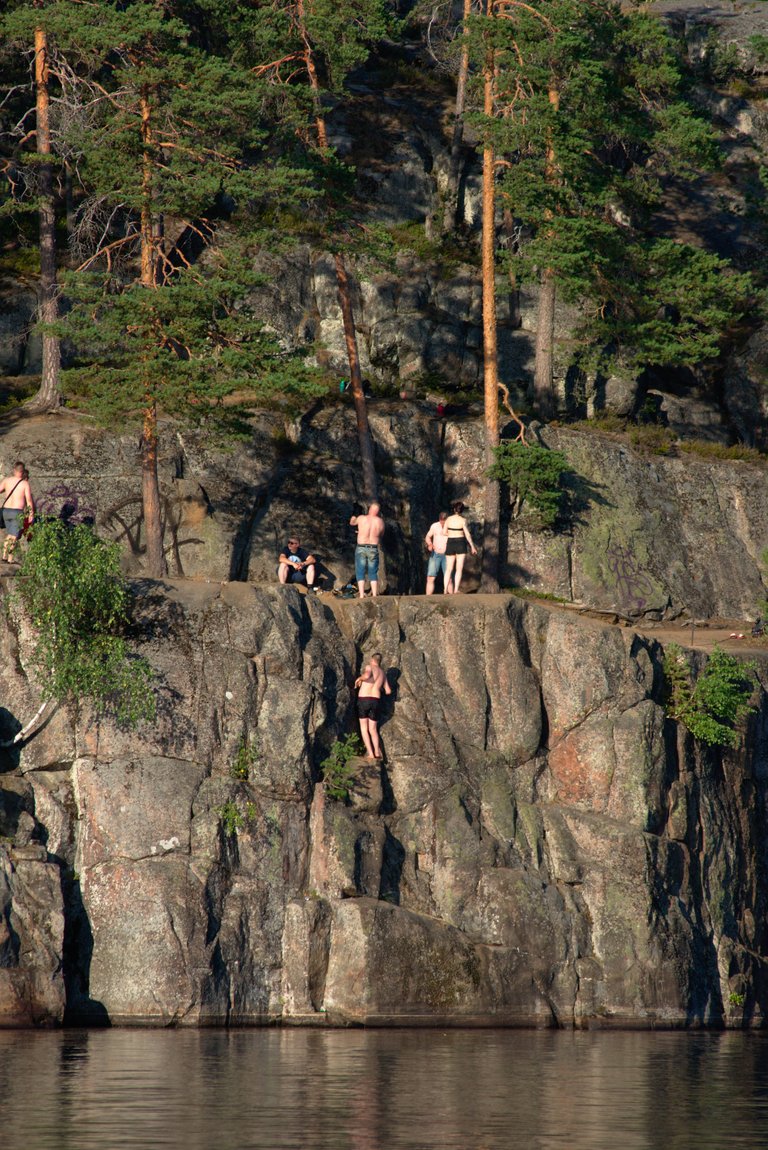 Another section of the rock.
I was at a public beach on the opposite side of the lake. I took the photos after I was done swimming and on my way to my car.
Today was the last day of the heat wave. An all time record at Kaisaniemi weather station in central Helsinki was set today. The station has continuous records from 1844. The new record was 33.2 C. Helsinki is not usually the hottest place in the country because it's by the sea. The national all time record remains 37.2 C in Liperi at Joensuu airport in North Karelia near the Russian border. The maximum temperature in Lahti was 30 C today.
I'm guessing 40 C will be exceeded in my lifetime if I'm going to have an average lifespan.