Spoiler alert: It involves Awareness, Assumptions and my CO2 friendly car; in no particular order.
Car
A Honda Insight; One of these first generation gasoline powered cars with an electrical engine added into the mix. The first one being at odds with what I've been driving my entire life until about 10 years ago. I always sat my ass down in powerful cars, with a minimum of 200 horses under the hood. Cool cars; Good looking; Great technique and Super driving. I loved my Rover 200 in special limited edition, Saab, BMW, Audi A3, Alfa Romeo cars. Technically not mine, but still; Love those employers giving me company cars and freedom of choice!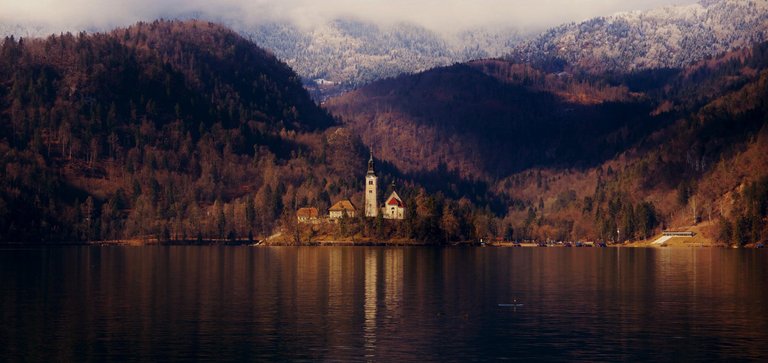 image: found at Pexels searching for "assumption" (source)
Awareness
About a decade ago, I became more aware of my impact to the environment and started changing on various fronts. One was: Cars.
In 2010 I ordered myself a first generation electric amplified car, a Honda Insight. The looks is less than nothing special; Stability while driving is pretty bad; Very flashy with all the lights on the dashboard, kinda like a circus or carnaval at play while driving; Technically very good (never had to replace something outside the usual stuff in the normal maintenance cycles; Rich in features (chair heating, full Apple integration, everything electrical); Very good price/feature ratio; Super low driving costs due to the electrical assistance to store energy while slowing down or hitting the brakes and providing kinda clean energy when needed. Super low fuel consumption because of all of this, 10 years old and still beat many of the new cars out in the field. When driving 85-90 km/hrs, I can get the car to not drink more than 1 liter gasoline in 30 kilometers.
But this car was a bit of a mystery as well...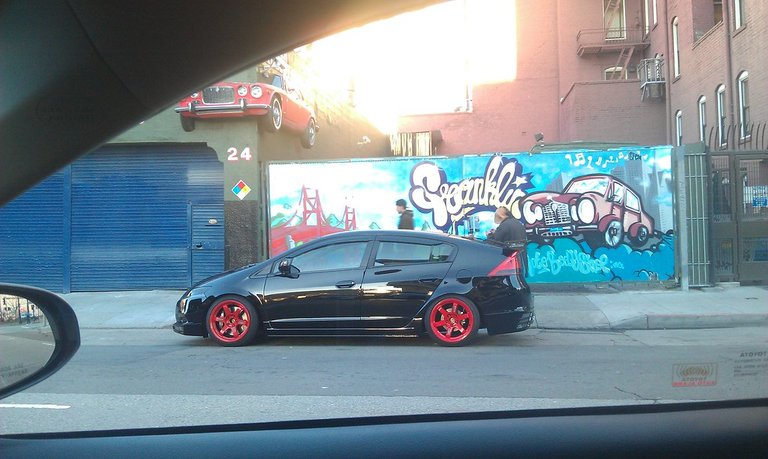 image: from Flickr - definitely not my version (source)
Assumption
The car was equipped with an auto start/stop system that supposed to stop the engine when the engine is running will the car is not driving and start automatically again when hitting the gas pedals. However, this system rarely showed its face. On warmer days it did its job, sometimes. I assumed this had to do with the battery of the car; A small one; Just enough to store a bit of converted kinetic energy and give a tiny bit of support when accelerating. With less - much less - than 100 horses under the hood, no fancy driving with this car anyway.
Then suddenly, yesterday while driving home from a customer visit, the start/stop system behaved very well. ...VERY WELL!
Needed to use these capitals, since whenever I stopped for a traffic light or something else, the engine turned off, and started again when I hit the gas pedal: PERFECT! never ever experienced this! Conditions: Winter time; Last maintenance done months ago.
Sooooooooo, what's going on?
For the first time in my life I had the climate control system switched off. And VOILA! Every time I switched on the climate control, start/stop didn't work, while when switched off, start/stop feature worked flawless.
I'll tell you: I felt quite STUPID the whole remaining day! Why did I took 10 years to figure this out!?
You know what? The times that the system worked when fetching the car from maintenance, the mechanics must have switched off the climate control; I just remembered a few times nothing was going on, no fans no air stream, no nothing. I must have also switched it off a few times myself; Maybe playing around with the gazillion buttons I have. Pffff. Hahahahaha...
Lesson: Never make Assumptions, You may end up feeling Stupid!
Obviously, the feeling stupid emotion, changed in having big laughs when thinking back at yesterdays events, and telling others my story. But you know what? It also told me again to never assume; To always question; Especially when it concerns important topics impacting the lives of our friends, family and the larger communities we are part of. I'm perceived critical and I do my research. But apparently I still have moments I make assumptions on which I base my actions.
Note to Myself (and You): Be more Aware when making Assumptions!
Assuming can be Hilarious
qsounds music library with more than 300 entries | A...K | L...Z |
steem blockchain curator for @illuminati-inc and @qsounds