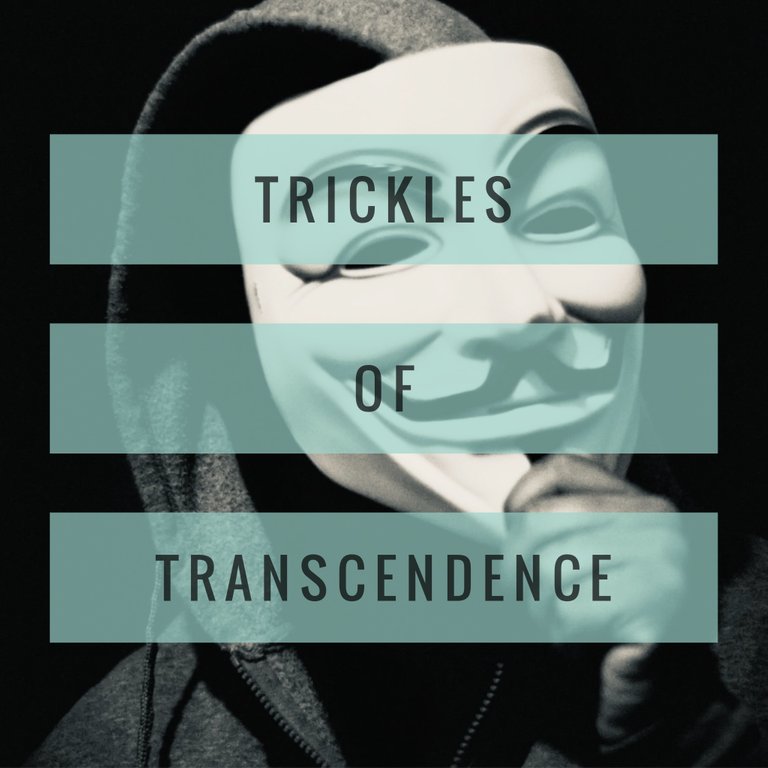 ---
My VanMoof Journey Continues
I've discovered that owning an e-bike is an adventure, just not exactly the kind of adventure that I might have imagined. To be fair this is a relatively new segment of the bike industry. It's also a segment that's grown exponentially since the start of the pandemic and has been the victim of its own growing pains.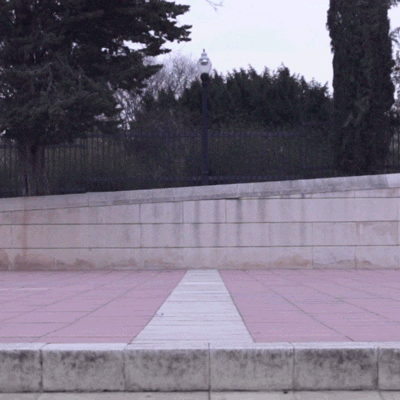 After a year of of thinking about it (more like trying to justify dropping $2k on a bike) I bought a VanMoof S3 in January of 2020. After a relatively trouble-free summer of riding, the bike's main battery blew a fuse in mid-August. Since the battery isn't user serviceable the bike was effectively bricked and had to be repaired by VanMoof.
The company agreed to send me a box to return the bike in mid-August and the box never came. After dozens of emails to VanMoof customer support and nearly a month-and-a-half of waiting, the team decided to give me a brand new 2021 S3 and two free accessories for my trouble. I chose the front carrier rack and a rear pannier bag.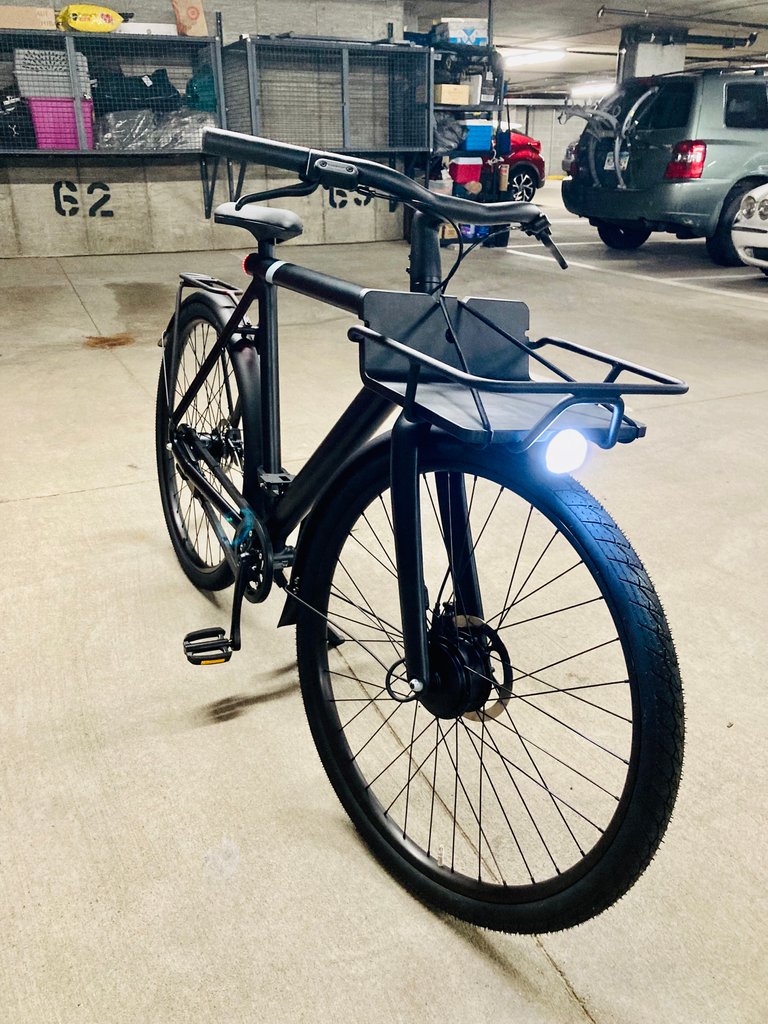 My 2021 VanMoof S3
The 2021 version of the bike is mostly the same as the 2020 model but a few updates. It has Apple's FindMy feature built in, different pedals, and tires. The 2021 model feels slightly more refined but that's largely due to a new firmware update. After my experiences with both the VanMoof bike and dealing with the company I've decided to stick with the brand. Despite the flaws in the product and the customer service they offered a generous solution in the end.
I would also recommend VanMoof to others, with a few caveats based on my own experience as well as feedback from various online VanMoof groups:
Don't rely on the bike as my only source of transportation. The reliability isn't quite "there" yet;
Own a back-up bike in case you experience a problem that renders the bike unrideable; and
If you aren't fairly technically and mechanically inclined I wouldn't recommend buying one unless there's a VanMoof store or service hub within reasonable driving distance from your home.
HiveFest 6!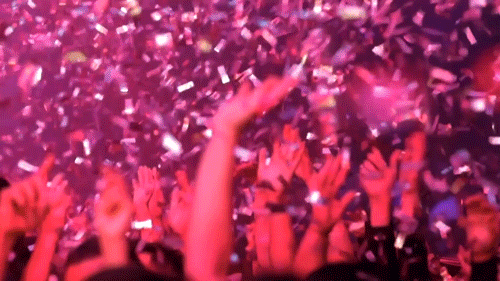 HiveFest is nearly here! Believe me when I tell you
@roelandp
knows how to throw a party, even a virtual one. If you haven't signed up yet please do and also please consider voting for the
Hive.Fund proposal
and donating to
@hivefest
to help cover the expenses of planning this event. More information on all of the above can be found
HERE
. Thanks in advance and many thanks to Roeland for all of his hard work this year. HiveFest has been the premiere event for the platform for the past five years and this one will be no exception.
Engagement Isn't Dead
I can't tell you how happy I was with the reader engagement on my most recent poem,
The Last of the Analogs.
It sparked so many great discussions that kicked my brain into hyper-drive. I'm considering expanding on the concepts in the poem and turning it to something much bigger like a short story or even a novella. I'll share more on this as the idea develops.
I appreciate everyone who liked, commented, and share it! After nearly six years on this platform it was great to get that kind of love.
A Tale of Two Thanksgivings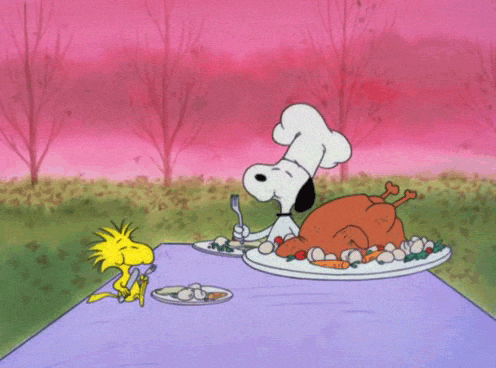 On November 9th it'll already be one year since my Father's passing. It's been such a rollercoaster for us all but it's been especially challenging for my Mom. We didn't want her to be alone on this anniversary so we're going to be packing up the car in a few days and taking a road trip down to Ohio.
Since none of my family can remember that last time we were all together for Thanksgiving we decided to make an early Thanksgiving dinner while we were visiting. Nothing would have made my Father any happier than that.
We'll also be having another Thanksgiving dinner with my wife's side of the family once we get back from our week in Ohio. I'd better start shopping for some expandable pants.
Have a great week, all!
(Gifs sourced from Giphy.com, photo is original.)
All for now.
With Gratitude,
Eric Vance Walton
---
---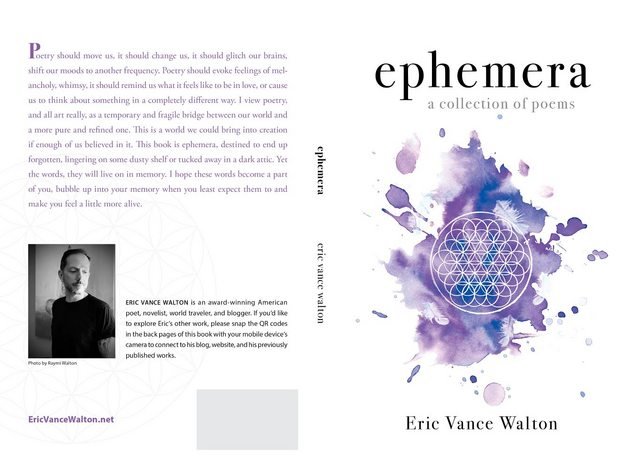 Poetry should move us, it should change us, it should glitch our brains, shift our moods to another frequency. Poetry should evoke feelings of melancholy, whimsy, it should remind us what it feels like to be in love, or cause us to think about something in a completely different way. I view poetry, and all art really, as a temporary and fragile bridge between our world and a more pure and refined one. This is a world we could bring into creation if enough of us believed in it. This book is ephemera, destined to end up forgotten, lingering on some dusty shelf or tucked away in a dark attic. Yet the words, they will live on in memory. I hope these words become a part of you, bubble up into your memory when you least expect them to and make you feel a little more alive.
Pick up a copy of Ephemera today on Amazon.
---
---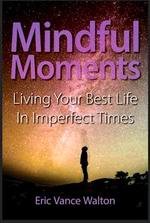 Most of us have experienced a moment of perfect peace at least once in our lives. In these moments we lose ourselves and feel connected to everything. I call these mindful moments. Words can't describe how complete they make us feel.
These moments are usually fragile, evaporating in seconds. What if there was a way to train your mind to experience more of them? It's deceptively easy and requires nothing more than a subtle shift in mindset. My new book, Mindful Moments, will teach you to be much more content despite the chaos and imperfect circumstances continuing to unfold around you. Upgrade your life experience today for only $15.99 on Amazon.com.
---
---
Let's Keep In Touch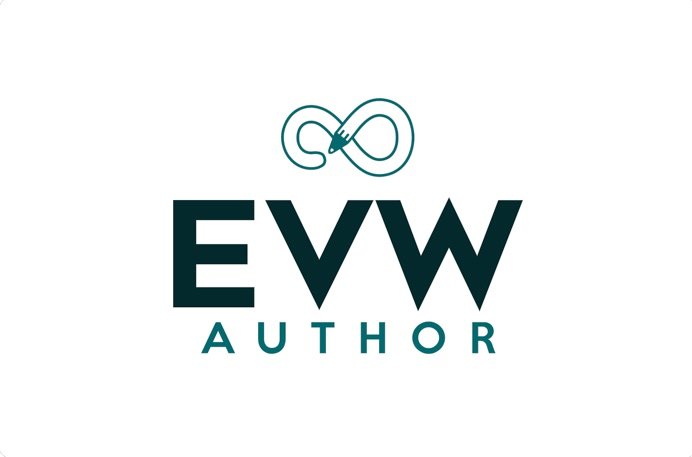 www.ericvancewalton.net