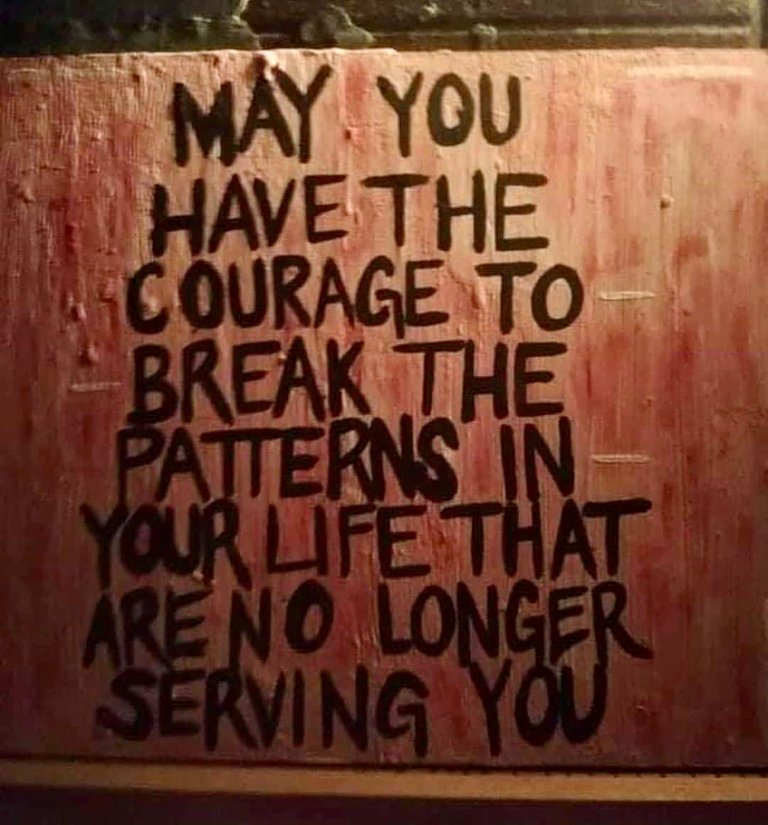 My Wish
2020 has given us all plenty of time to reflect. It's forced us to be more resilient, creative, and patient. It has given us a push to be flexible, think outside of the box, and search for solutions in places we otherwise wouldn't have.
2021 will be a time for rebuilding, for healing, a time for remembering and honoring those love ones we've lost. It will be a time to identify and break the patterns in our lives that no longer serve us.
Hopefully, at some point in 2021, we'll all be able to host huge mask-burning parties with lots of our friends as we celebrate a return to normalcy! That's what I'm looking forward to the most.
After the horrifically challenging year we've all had, the single most important thing to focus on will be self-care. If you don't take care of you, you can't effectively take care of anyone or anything else. I wish you the courage to break those patterns that no longer serve you.
---
Self Care, An Excerpt from my new book, Mindful Moments.
"If we're paying attention our minds and our bodies will give us clear signals when we're taking on too much and sinking into that energy-deficit mode. It's very important to be constantly mindful of the signals your mind and body are sending you. The signals can be easy to miss if you're habitually distracted or not paying attention. If you are experiencing brain fog, feeling frazzled, sluggish, and/or irritable for long periods of time, chances are you need to take a pause in your day and recharge. These feelings of depletion are like our soul's "check engine light" coming on and when that happens it's wise to pay attention and make some time for self-care.
You may think taking time for yourself is selfish but it's actually the opposite, it's truly selfless. After all, it's impossible to be the best versions of ourselves and help others when we're constantly feeling physically drained and emotionally overwhelmed.
These moments of self care don't need to be two-week long vacations in the tropics. Ideally, these moments of self care should be like tiny pause buttons in your day for you to press exactly whenever you need them and feel instant relief. They can also be inserted right into a specific part of your daily schedule when you know you feel regularly stressed, like immediately after you get home from work.
These pause buttons can be a variety of different things to different people – a secluded reading spot and twenty minutes alone with a good book, a drive in the car alone while listening to the radio, a workout, a walk in the woods, a long soak in a hot bath, a meditation session, or an hour long massage. Moments of self care are anything that gives your mind and body a few moments of pause to replenish, recalibrate, and renew your energy. We all have things that leave us feeling rejuvenated and it's up to you to identify what works best for you. This takes mindfulness."
Happy Holidays to you all!
With Gratitude,
Eric
---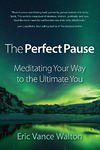 I am an American novelist, poet, traveler, and crypto-enthusiast. If you've enjoyed my work please sign up for my author newsletter at
my website.
Newsletter subscribers will receive exclusive updates and special offers and your information will never be sold or shared.
Alarm Clock Dawn, one of the first full length novels published on the blockchain, and the book that started it all for me can be found HERE. Or Click Here to read it for free on the Steemit blockchain
My book on meditation, The Perfect Pause, is priced at $12.99 (paperback) and $4.99 (eBook). Buy the paperback and receive the eBook for free!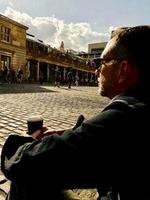 Let's Keep In Touch
www.ericvancewalton.net