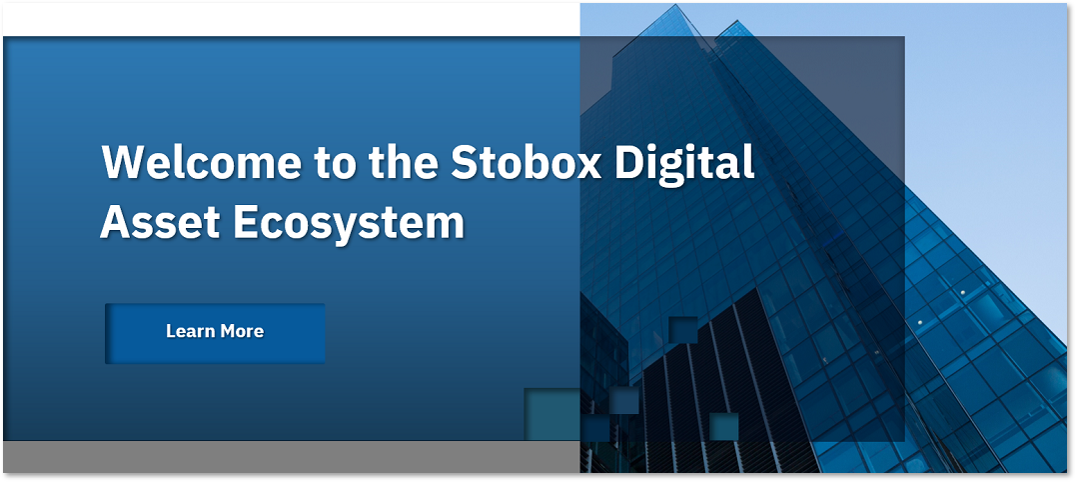 Digital securities and crypto assets are powerful disruptive tools to raise funding, provide more value to customers, and make your system more resilient. Via Stobox, you can get exposure to all kinds of digital assets and get comprehensive services to power up your business.
You can also get exposure to the Stobox Ecosystem by trading on our crypto exchange and investing in security tokens. The ecosystem is powered by STBU tokens - learn more about it below.
Stobox is an award-winning technology and advisory company in the field of securities
tokenization:
✦ 2 years on the market;
✦ 3000+ hours of research in the industry;
✦ Partnerships in 10+ countries;
✦ Awarded as an "Asset Tokenization of the Year 2019";
✦ Advices Government of Ukraine;
✦ Issued a book in collaboration with Malta Digital Innovation Authority;
✦ Recognized as one of the top-10 Maltese startups to watch in 2020;



About Tokenization
---
Stobox is recognized for its in-depth industry knowledge based on the analysis of dozens of offerings and regulatory rules, multiple analytical reports, and regular contribution to the industry top media.


Achieve What Was Impossible
---
Tokenized assets open up unique opportunities to transform how you finance your business and manage assets. They are much more flexible in exchange, can be easily broken down in ownership fractions, and sold in a streamlined, scalable manner.
Raise Capital from Small-Check Investors :
Raise funding from thousands of small investors around the world instead of being ripped off by banks. This can drastically reduce the cost of capital for you and provide a strong community to rely on.
[Learn more about benefits]

Obtain Liquidity :
Break ownership or cash flows from your illiquid assets into small fractions that can be easily sold and traded digitally. Make your property, or art, or any other illiquid asset bring you better cash flows.

Make Investor Relations Digital :
When using conventional infrastructure, you cannot work with thousands of investors; you are exposed to fraud and mistakes. Manage the transfer of your shares, pay dividends, conduct voting via a secure and streamlined digital dashboard.
──────────────────────────────
Learn More: Digital Securities Dashboard
──────────────────────────────




Comprehensive Services For Securitization and Tokenization
---
Security token offering involves half a dozen service providers, which increases the cost and complexity of the offering. Stobox's expert team reduces this complexity by serving as an assembly point for STO-related works.
Token Issuance :
We use a proprietary token protocol, which makes blockchain tokens compliant with financial regulations.

Technology Platform :
We set up for you a Digital Securities Dashboard with a diverse functionality for securities offering and investor management.

Legal Management :
We make the process simpler and more efficient by managing the corporate structure setup, communication with law firms, and preparation of documents.

Consulting and advisory :
We provide personalized advice on struc- turing the offering, choosing the proper jurisdiction and corporate structure, ensuring compliance while minimizing regulatory burden.



Tokenization Packages
---
STO is an umbrella name for solutions of different size and complexity. We aim to make it available both for small businesses and large enterprises. For this, we designed three packages that can be further customized to fit your needs perfectly.
If you want to learn more about our packages or contact our manager, please email here - [email protected].



Digital Securities Dashboard
---
Stobox Digital Securities Dashboard allows you to digitize securities and conduct all operations with them in a convenient digital environment. Sell your shares to thousands of investors, pay dividends, organize corporate voting, and execute corporate actions in a new, digital way.
Contact us to get a demo on [email protected]!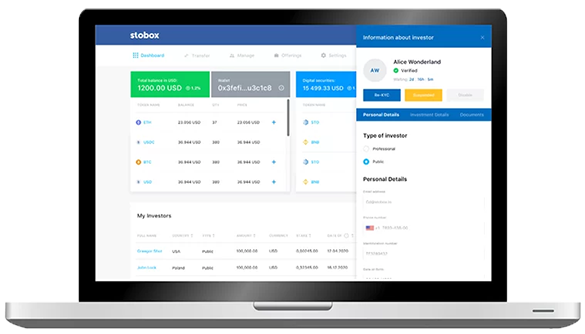 Stobox Utility Token [STBU]
---
Stobox Digital Assets Ecosystem is powered by the STBU utility token. STBU provides a special discount for traders and regular users on Stobox Crypto Exchange and other Stobox products. We provide incentives so that STBU becomes the principal way to pay commissions on the exchange.
Stobox Token Details are explained here.
───────────────
Important Links:
───────────────
Explanation of Tokenomics | Stobox STBU Token Contract | Stobox STBU Holders | Chart | FAQs



Stobox Roadmap
---
Stobox is already two years on the market of digital securities. This time has been spent acquiring expertise, researching, testing technology, building partnerships, and getting feedback from early clients. Now we are releasing our products and starting to gain traction on the market. The Roadmap below represents the road so far as well as our future milestones.
───────────────
Roadmap
───────────────
───────────────
Weekly Progress
───────────────
We are issuing reports about our activity each week so that the community could monitor our progress. You can follow these reports on our Medium.



Stobox Team
---
Stobox team has been forged during the 2-year journey. Each member gained a profound experience and unique skills in tokenized securities, which very few teams in the world possess.
Gene Deyev
CEO, Co-Founder, Angel Investor
Borys Pikalov
Head of Analytics, Co-Founder
Ross Shemeliak
COO, Co-Founder
Fabien Bouhier
Advisor, Blockchain Architect
Nadia Basaraba
Business Development Manager
Tanya Skorohodova
Accountant
Eleonora Shvets
Marketing Manager
Ekaterina Klochan
Operations Manager
Iurii Shykota
Financial Analyst
Bohdan Olikh
Business Analyst



Stobox Crypto Exchange
---
Crypto Exchange is an inherent part of the Stobox Digital Assets Ecosystem. We used advanced database management technologies to make it extremely fast and reliable to suit professional algorithmic traders. It also possesses advanced functionality, such as NFT-module and futures trading. To ensure the safety of personal and financial information, we utilize clustered storage technology and add insurance on data.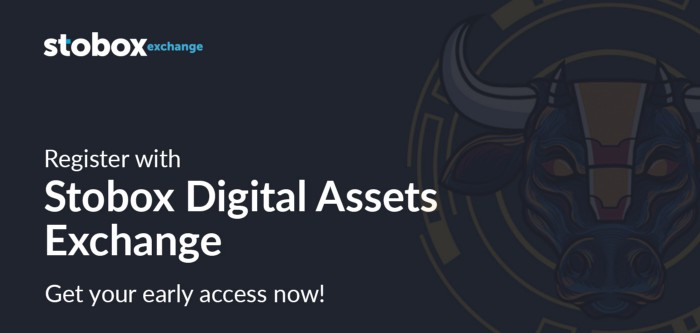 In Conclusion
---
Digital assets can deliver huge returns but also cause severe losses. The difference lies in knowledge and education. Issuing digital assets and investing in them is very complicated. There are many legal, technical, operational, and other nuances to be considered. To empower you to leverage digital assets to your advantage, we are gathering top professionals from the best institutions worldwide, such as Nasdaq or London Stock Exchange, who will share the best practical approaches for dealing with digital assets.
The conference will also serve to raise awareness about Stobox and bring more users to the upcoming Exchange. All participants are awarded $50 worth of STBU, which can be used to get discounted trading fees on an exchange.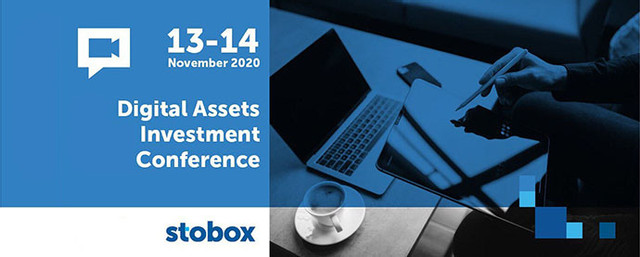 ACCURATE INFORMATION
---



AUTHOR
---