This pandemic has shown me the importance of every gadget, whether its a smartphone or its a laptop. Because if we didn't have this we could not have survived in this lockdown, for me these gadgets were like a stress buster. Though we use a lot of gadget's in our day to day life but one gadget which almost all of us like is the Smartphone. But again that's not my favorite gadget, my favorite gadget is Mi Band 4. This gadget keeps me healthy during this pandemic, and staying at home that is what you want i.e. to be healthy.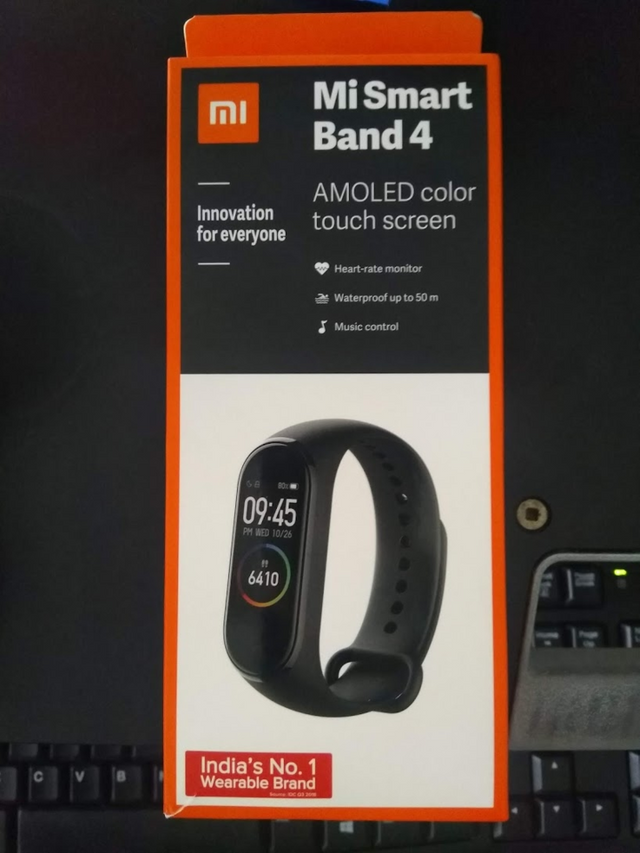 I got this band as a birthday gift last year and I am rigorously using it from the last 7 months or more. There are a lot of features in the band which I really like and those are work out details, heart rate monitoring, sleep monitoring, weather and phone notifications, alarm, music controls. We can also see historical stats in the Mi Fit app on the phone, where we can customize the details accordingly. I have not touched my watch after started wearing Mi Fit as it serves the purpose of watch too.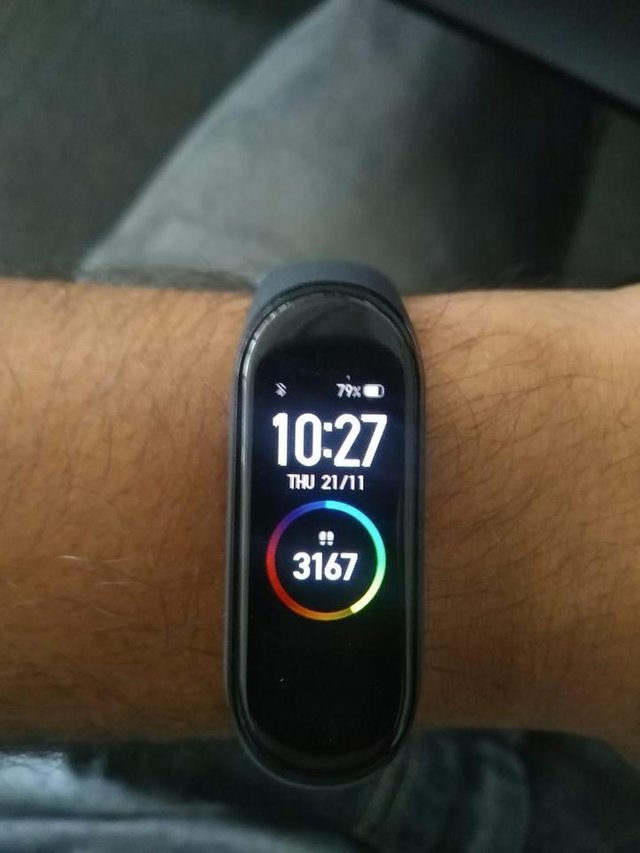 I really like the accuracy, display, and battery life. What I don't like it is that we need to remove the AMOLED display to charge it which is somewhat pain doing it every time. It is also a better version of Mi Band 3 where the display is larger and having little more features.
What I liked about the band:
The display is large, so that everything is clear even in bright sunlight. Though we can change the brightness as per our needs.
The music control is also one feature which I liked, as now I don't have to touch the phone anymore, the band can be used to change the song, increase and decrease the volume.
Now I can go to swim without even removing the band and thus my swimming activity can be tracked too.
Though my heart beat rate is always constant but using it we can track the heartbeat rate and thus it will warn us when the heart rate is on a higher side.
And the battery life, for me it usually gives a battery life of up to 15 days which is kind of good.
The band is lightweight and compact which makes it look good on any wrist.
Sleep monitoring, now using this I can monitor my sleep and thus do changes according to it.
The price of the MI Fit Band is low and thus its affordable.
If you are a fitness freak then there is more for you. It has workout modes like treadmill, freestyle, outdoor running, cycling, walking, pool swimming, which can be handy to know what exercise you are actually doing and how much.
My weekly stats from 15/06 to 21/06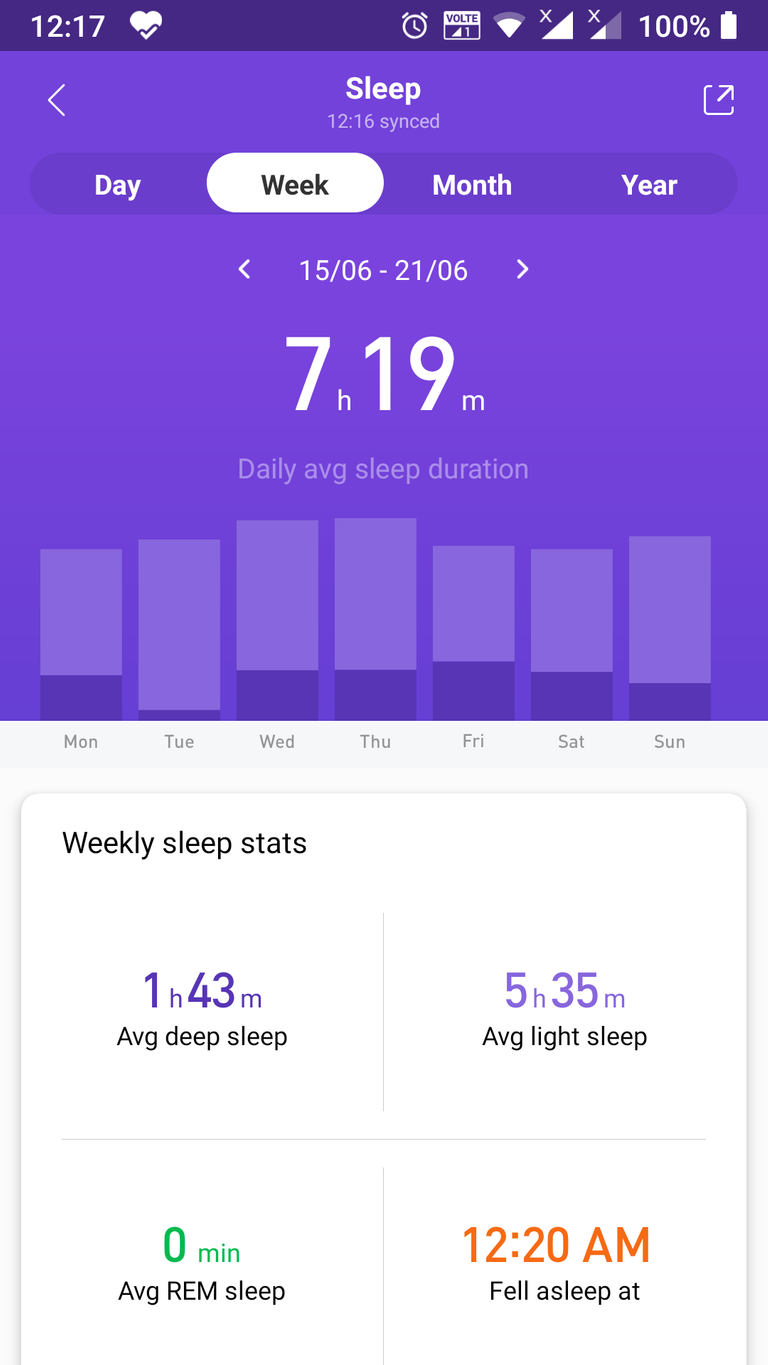 Overall its my favorite gadget as of now because it helps me to keep myself healthy during this pandemic. Since the price is affordable, I think everyone should have it to keep track of your fitness in this pandemic.