About a year ago I created a community called STEMGeeks, a tribe focused on Science, Technology, Engineering, and Math. Not to be confused with the similar community STEMSocial (previously SteemSTEM). You can find our custom front end at https://stemgeeks.net.
While both communities focus on the same topics, STEMGeeks was meant to be a less academic community and more approachable for hobbyists and casual STEM topics. From talking to people, it seems this was lost somewhere and frequently misunderstood.
First off, STEMGeeks is not associated with STEMSocial and is my own project. When I started STEMGeeks, I wanted to build a community where anyone can share content focused on any of the four core topics. Even if it is as simple as sharing your opinions of your favorite gadget. If you want to write academic level posts on these topics, that would be fantastic, but I was more focus on the casual discussions.
While STEMGeeks is moderated, it mostly polices itself. Off topic posts generally do not receive rewards while on-topic and quality posts tend to get good rewards. I do step in off and on to take care of plagiarism but for the most part the community has done a good job keeping things in check.
There is also the @stemcuration account that curates quality content but is designed in such a way the vote will not outclass the communities ability to decide trending. Any post curated by @stemcuration will also show up in Peakd's Science & Technology category which you can find under "Curators" section.
STEMGeeks has a few official curators who receive a STEM delegation from @stemcuration to help reward quality posts and keep STEMGeeks clean of off topic content. If you know of someone who would be a good curator for STEMGeeks, reach out as I am looking to add an additional curator soon.
STEMGeek's has our Hive Engine token called STEM which can be traded freely on Hive Engine. STEMGeeks has a low inflation rate and considerably lower yearly token creation than most other tribes.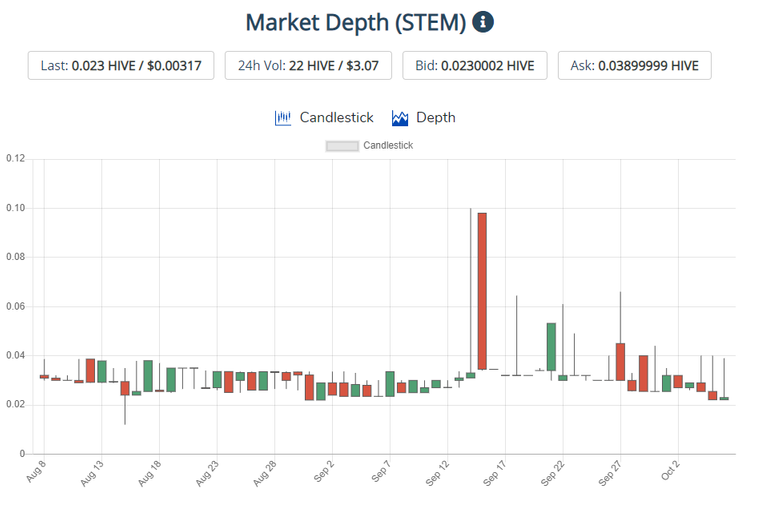 Recently STEMGeeks sponsored a Hive Hackathon that raised over 12,000 Hive to developers creating cool projects for Hive. The second STEMGeek's Hackathon is being planned as we speak and will be even bigger and better than first attempt. Keep an eye out for announcements related to the Hackathon.
Give STEMGeeks a try at https://stemgeeks.net.