Hallo, Hive fam! I'm back with another edition of microscope photography. You know I love me some staring at random everyday objects under a microscope pen. :D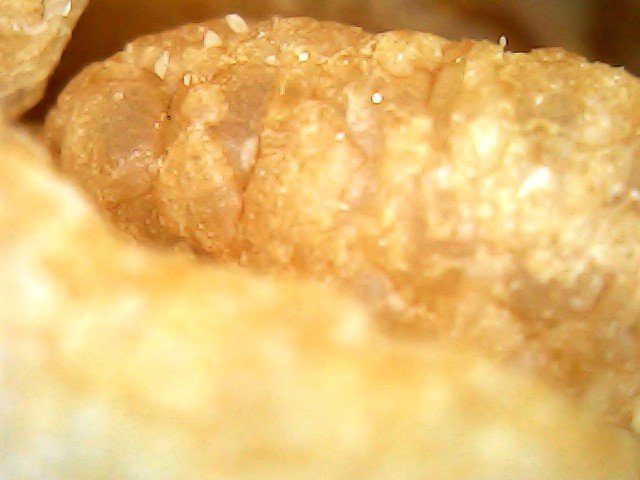 Burnt Rice Krispies. "Enlarged to show texture," hee hee hee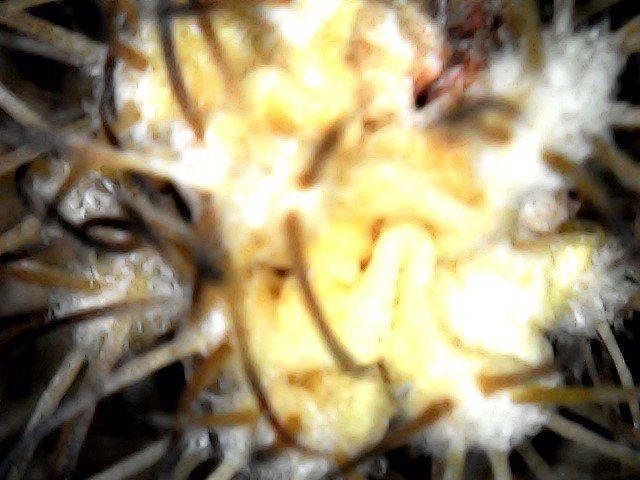 Dead cactus plant. Yeah that was a difficult balance trying to get a photo! LOL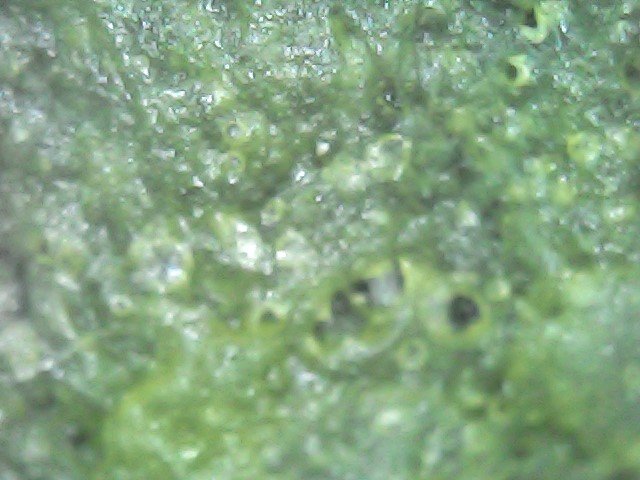 Thin layer of fried egg. You know how you sometimes get some little flaky bits where just a smidge of the egg had dripped in the pan? That.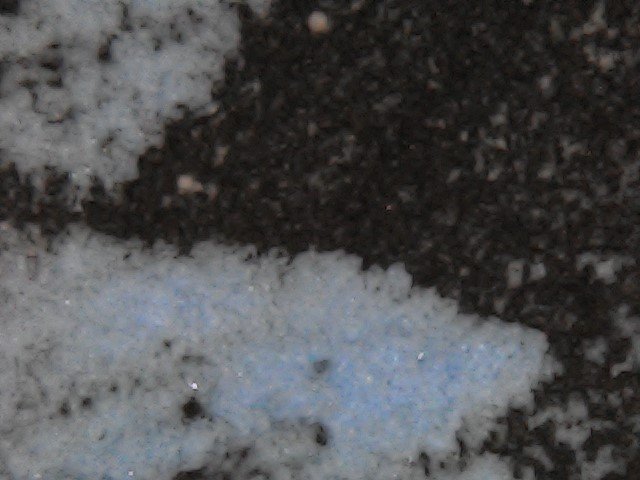 Chalk writing on my homemade chalkboard!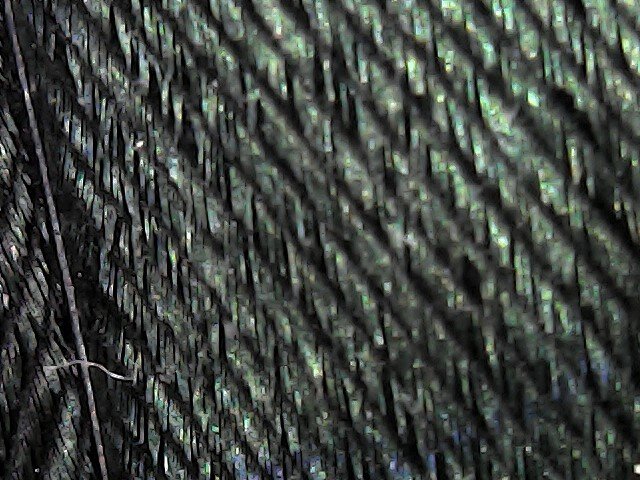 A feather on one of the kitty toys. It's a dark black/shiny green color, but I don't know if it was originally that way or if it was dyed.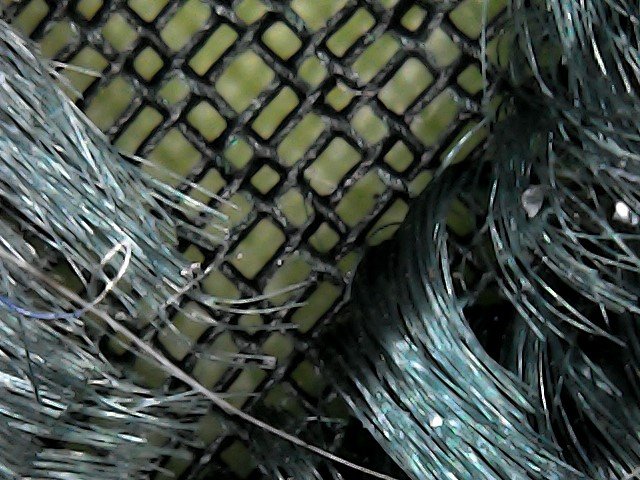 Because you know I love textiles under the microscope, this is a shawl that I have used as a tablecover, that is a thin sheer fabric with velvet-ish Celtic knots on it. Photo of it in normal mode below. So the wide weave is the sheer part and the bunches that look like grass on the prairie is the velvety part.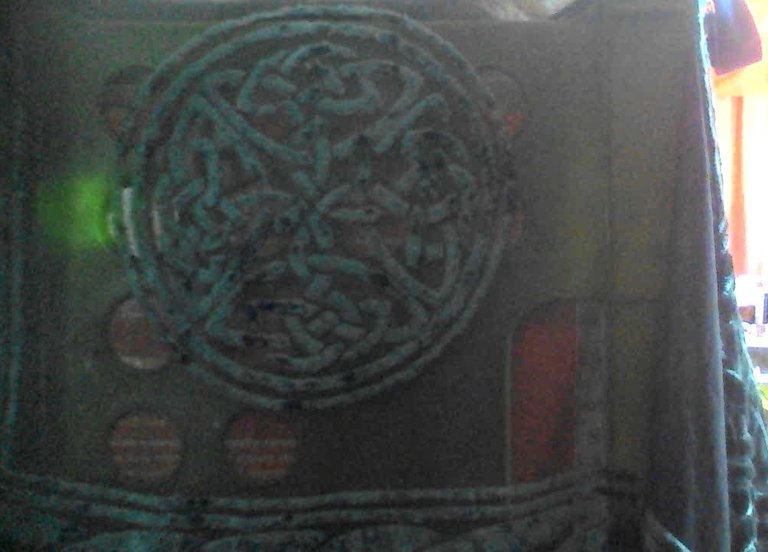 This is the shawl/tablecover! :)
So that was my little bit of microscope exploration today. Quality quarantine entertainment, y'all. ;)
Have a great day and buzz on!