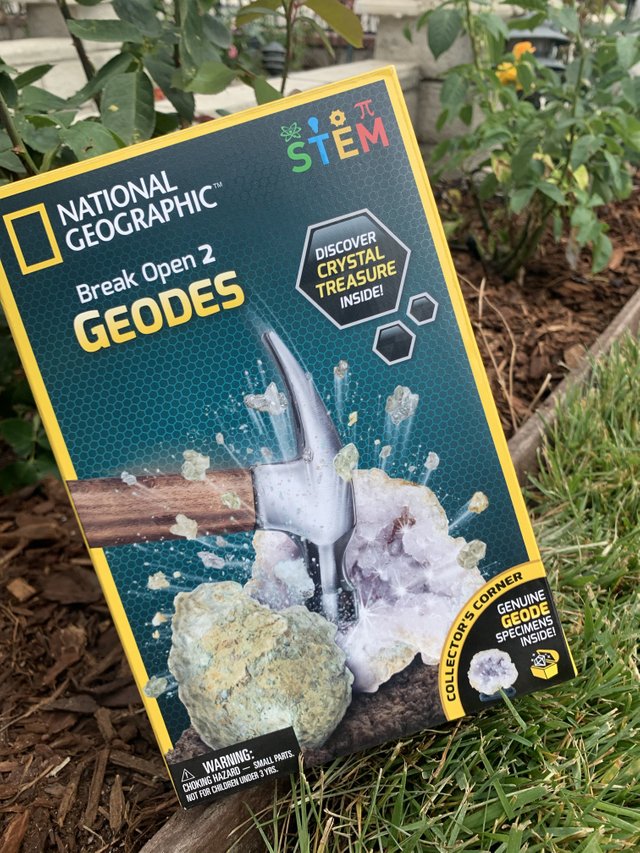 Geeks I found this STEM quick little
Project at Target a couple of days ago.
Decided to check me out and share with you to see if we actually get a nice looking Geodes (no not that Pokémon) but a real life crystal treasure.
What are Geodes
What Are Geodes?
Geodes are spherical to subspherical rock structures with an internal cavity lined with mineral materials. They have a durable outer wall that is more resistant to weathering than the surrounding bedrock. This allows the geode to survive intact when the surrounding bedrock weathers away. The mineral lining the cavity is often a scintillating druse of tiny quartz crystals underlain by multiple bands of translucent gray and white agate. Many are lined with more spectacular treasures.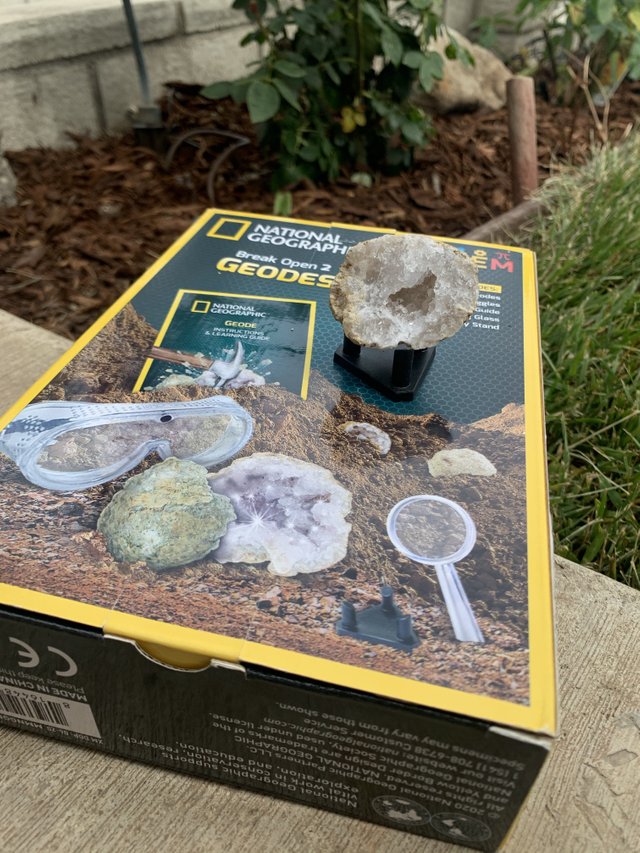 There now you kinda have an idea what this rock is now this project gives you an opportunity to break open two of these rocks to find some crystals.
now at first look the box looks nice the front of the cover really illustrates what is meant to happen.
So we managed with a little elbow grease to crack them open and was able to get a nice one with a nice hollow inside sure it was a small one but now we are ready to adventure for wild ones.
Much like any crystal or gems they are created under pressure millions of years ago with millions and millions of tons.
check out the end result. Great for kids to share the experience of our natural elements.