I must start this post with saying that i have 0 (zero) knowledge about network storage or networks overall. My first and last thing with networks was 10+ years ago connecting 2 PCs with a friend so we can play some multiplayer games.
This idea started with lack of capacity on my Hard drives, replacing my camera (filming in 4k) and my weird idea of not deleting anything. So at the moment i have 10TB of HDD in my PC with almost no free space, no new ports for new HDD and no backup options (not smart). And that is what pushed my in to thinking about getting some more storage.
Dedicated computer for storage sounded like a good idea in my head. Then i realized that i know nothing about it. My latest computer build was almost 3 years ago and that was not really scientific. It was more like Ok this is the latest tech, this i can afford, let's buy this components. But i did build home PC before. Home storage network, i feel a bit lost.
As i started thinking about building storage the idea of using it for SPK network came. I will be getting some tokens in the airdrop, why not use it. Also i have no idea how this things work, could i run a crappy home hive witness server on that simultaneously? No ambition to be top witness, just to run something that would make me learn things and it would be there as a home backup if ever needed for what ever reason.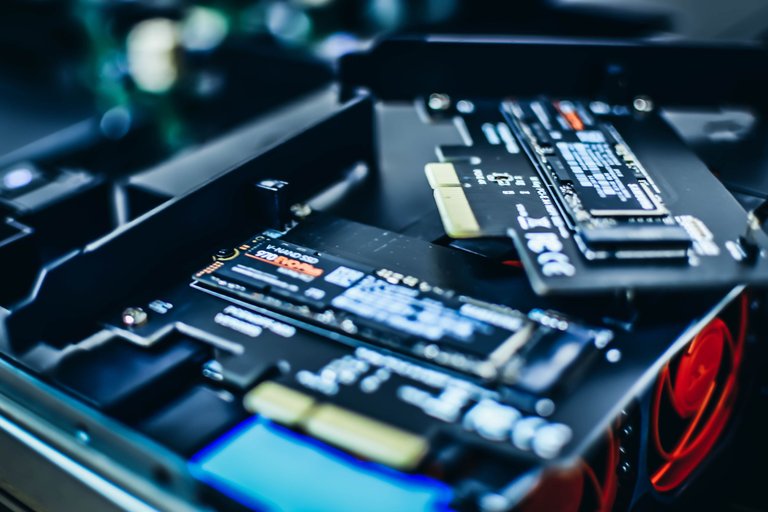 Random photo from unsplash because post has to have a photo :)
I do know that prices and component availability will vary from place to place so help i am asking is more in the broad department :)
I do understand that i need a motherboard with more Sata connectors. 6? 8? Is there something specific to look for? Any motherboard recommendations?
Processor? Intel or AMD? Anything to look for?
RAM? i do know that there is no such thing as to much RAM, but what is enough. 16? more?
Graphics card? Do i need a dedicated graphic card? Can i use an integrated one?
HDD? Any specific HDD that is decent but not to expensive? If i start with 4 HDD can i run system from one of them, or maybe buy one smaller SSD for system? Can i connect 2 in RAID 1 and 2 to run independent?
As i said i know prices will vary and feeling of on a budget can be different for different people, but can this be made on a budget but not really tight budget? from what i saw 4 4TB HDD would be around 500$ so maybe 500$ for other components? more? less?
Or maybe i should just give up, format my drives and buy more crypto? 😂
Any help is appreciated.