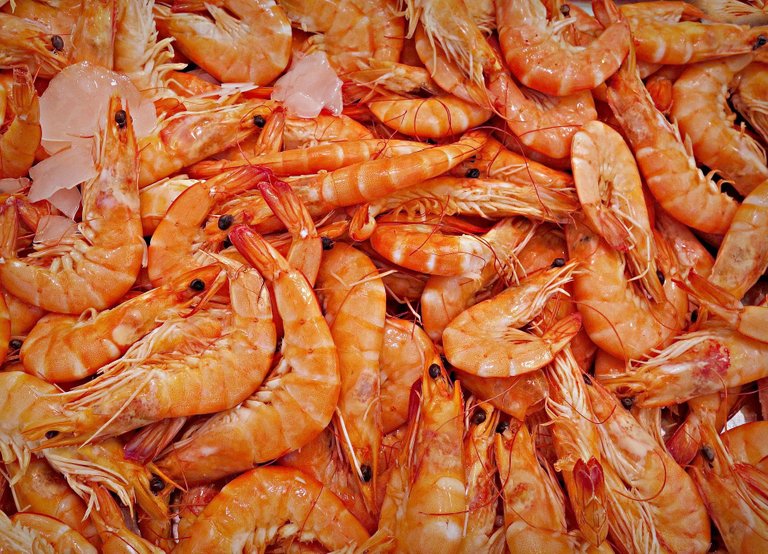 Using Data and Technology to Improve Shrimp Aquiculture
https://finance.yahoo.com/news/housed-traditional-cargo-containers-ai-165000656.html
https://techcrunch.com/2022/08/15/shrimp-atarrayas-farming-technology/?guccounter=1&guce_referrer=aHR0cHM6Ly93d3cuZ29vZ2xlLmNvbS8&guce_referrer_sig=AQAAAHX7N3KSb8mZf8KqxpU9cV4hy4sseRaYf8s9WUU75zt9LqlpVp8EgpxGA5RHdJRWMKbHKxqNQxLfYH1Pkh0kEMTl9Pu6BAorA-Nqot3Q6ughLHUL2CXMm21K7tQHiLUFI601otOXO6bynBMA1aSuhkixCotaJjMq0OiucZfrn27H
Pixabay
A new breakthrough in food production involving shrimp aquiculture has been developed and deployed by Atarraya. Shrimp production can be hard on the environment, as are many farming technologies and methods. Atarraya's novel production system called "Shrimpbox" is designed to solve the pollution and production concerns involved in many aquiculture projects using a mobile prototype and artificial intelligence monitoring.
Demand for shrimp as increased dramatically to approximately 415 million pounds in the past 5-years. The future demand for meat and protein sources will necessitate the creation of aquiculture systems that do not negatively affect the environment as shrimp farming has often done. As the world population approaches 10 billion people, effective and efficient production systems for food need to be constructed and supported by data and artificial intelligence. Data and environmental monitoring helps to regulate and reduce pollution while ensuring that the conditions are right for optimum production. Shrimp is only one such aquiculture crop that could be developed for using this system, and the potential is immense for future protein production.
The company Atarraya has created the "Shrimpbox" aquiculture system that is a first of its kind all-inclusive system. The system uses artificial intelligence (AI) to track the aquiculture system and the health of the shrimp so that production can be optimized. Atarraya has been developing the Shrimpbox system since 2019, and the full system can be launched from a conex shipping container.
The ability to rapidly scale and monitor an aquiculture system is incredible. The Shrimpbox system can deliver a return on investment (ROI) that can be up to ten times more than other protein sources. This is an attractive price point that encourages entrepreneurs to trial the system and further market investment.
Atarraya is launching prototypes of their Shrimpbox aquiculture product in Mexico, and is preparing to create its corporate headquarters in Indiana. The promise of this new technology is great for both aquiculture production concerns and future production of protein to meet the demand of a growing world.
Posted on Hive, Blurt and Steemit