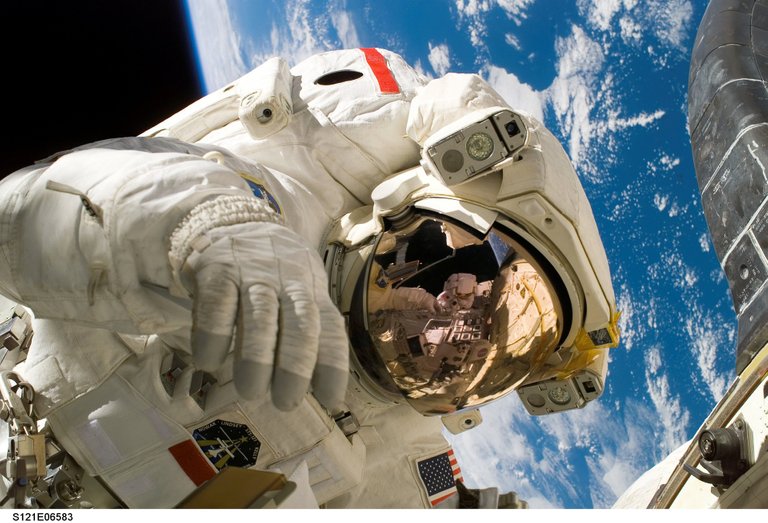 The Space Economy- A Growing Field for Technology
https://www.mckinsey.com/capabilities/mckinsey-digital/our-insights/laying-the-foundations-for-a-space-economy
Pixabay Image Credit
Space has been called the final frontier, and it plays an ever expanding part of our world's economy. Firms from technology companies, automotive companies and more have new opportunities to participate in this growing part of the world's economy. With more missions planned in our solar system, the current space economy which is valued in the hundreds of billions of dollars will quickly expand for those willing to invest heavily into this sphere of engineering and technology.
By 2030, the space market cap will likely be worth $1 trillion or more. It's a huge driver of our GDP and is a birthing ground of innovation. In years past, the space economy of the space race during the Cold War gave rise to lasers, semiconductors, Velcro and thousands of inventions we use today.
The challenge of working and living in space will necessitate technological expansion of growth. Scientists and engineers are devoting their time and talent at employers both public and private including SpaceX, Boeing, Raytheon and NASA and this will spur innovation. The International Space Station (ISS) will be utilized for biometric and medical research that large medical companies and research universities will invest into.
Companies invested heavily into GPS satellites and satellite launch vehicles. GPS products and services contribute $300 billion to the world economy, and the creation of next generation spacecraft and launch support adds billions of dollars annually as well. Weather satellites and companies including telecommunications firms depend upon space for their enterprises. Hurricanes and other storms are monitored by weather satellites which prevent loss and notify the appropriate parties of issues.
Militaries depend upon satellite monitoring of troop and equipment movements. Countries and governments worldwide use satellites, and this will only increase in the future. The Space Force that was founded under Trump's presidency will expand and partnerships between military and defense contractors will expand to envelop this aspect of the space economy.
Automotive manufacturers are working to develop space rover vehicles. Companies including General Motors are experts in making cars, and the challenge of making quality space rovers to explore planets on new missions is a huge market for them. This could be a multi-billion-dollar opportunity for automotive companies to expand their footprint, and is just one more example at how the space technology economy is a huge opportunity.
This growing field is a great place for STEM students and professionals to venture into. Space travel and exploration is an exciting field and with a projected $1 trillion industry market cap by 2030, the sky is the limit for growth and development. Support services are a huge part of every industry, and aerospace engineering or mechanical engineering would be a great course of study for graduating seniors.
Posted on Hive and Steemit