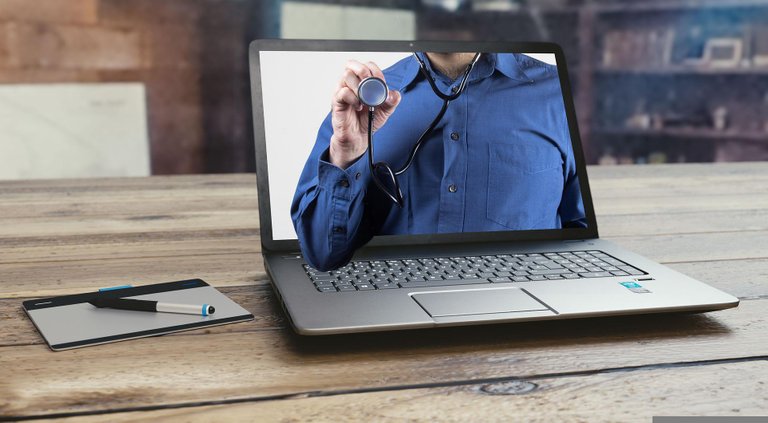 Telehealth- A Key Healthcare Technology
https://www.pymnts.com/healthcare/2022/telehealth-tech-at-crossroads-as-in-office-visits-resume/
https://www.healthcareitnews.com/news/ai-powered-telehealth-improves-pt-care-essen-health-care
https://www.tiftongazette.com/news/experts-tout-telehealth-benefits/article_10a6c76e-0de4-11ed-b6bf-0358e6691be8.html
Pixabay
Telehealth is a technology that has gained a strong foothold during the pandemic. According to recent studies, telehealth visits have increased to 38 times higher than pre-pandemic levels in 2019. With such a rate of growth and consumer acceptance, telehealth has a great use case and can be augmented with data gathering and artificial intelligence support to further foster health behavior.
Telehealth has a number of advantages over in-person assessments and visits. Telehealth is a technology that enables healthcare providers to speak with and assess patients over the internet, and is widely accepted after the pandemic lockdowns began in 2020. Telehealth can be used to reach a wide-variety of patients who may not have access to quality care in the near-vicinity. Telehealth can also be used to reduce costs for providers and increase their ability to use data about their clients to serve them.
Telehealth is used to diagnose and treat illness, and the technology is maturing rapidly. The use of telehealth platforms can be used to stabilize chronic conditions and acute ones as well. The flexibility and reduced cost of telehealth cannot be overstated, and the more people use it, the more applications can be developed and supported by large telehealth companies including Teledoc. Telehealth can also reduce bias in healthcare visits and can be used to further reduce premiums, co-pays and insurance costs for those who use healthcare services in general.
Telehealth is being used with artificial intelligence (AI) to help keep patients on treatment plans. Essen Health Care has seen an improvement of patients who stay on healthcare plans using telehealth supported by AI from 5%-70% after incorporation. WizeCare is a telehealth-support technology that uses AI and data analysis to keep patients on track and support care for patients in recovery. WizeCare uses a catalogue of healthcare solutions and assistance from a healthcare practitioner who provides video instructions for self-care. The patient receives a video and written transcripts for their care over the internet. The data collected is analyzed and adjusted as necessary by AI solutions. The result is more effective treatment regimens and better data capture from patients.
Telehealth has expanded, and we would be wise to embrace the technology and make it more effective. It is a proven technology that has continued to show positives for the healthcare industry.
Posted on Hive, Blurt and Steemit