Introduction
Ok this is probably nearly our last post about our studio. We are nearly there so will not have anything to report. Although a few people have been asking about more info on some of our equipment so we might do one or two more.
What is going on
So over the last few weeks the cladding has been put on the front and we have started setting up all our equipment. There is still a few more things to add but we are very close. We have been filming a few live videos for Hive Open mic which is cool and are setting up a live sound. However doing this has meant we needed more equipment....
As you can see the cladding (and the drains) have all been done now. It is all looking pretty sharp. Just need to get a garden designer in to design our massive mud patch we created!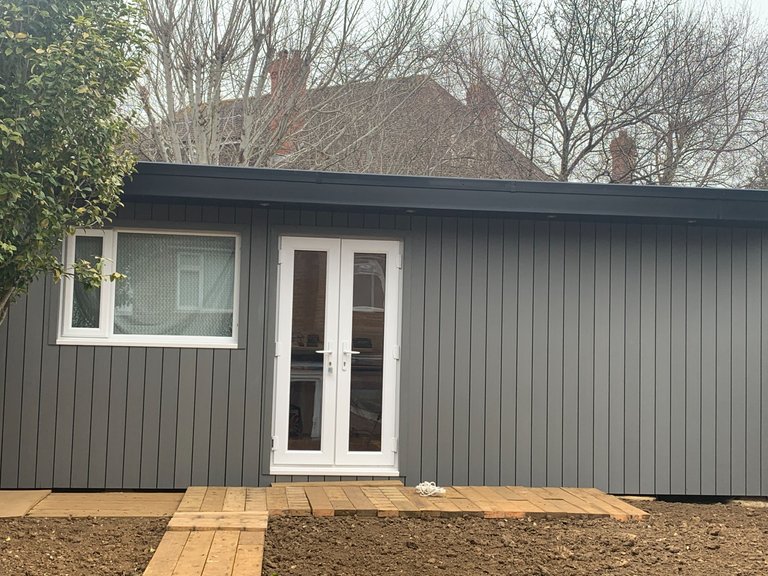 Inside you can definitely see that we have started moving in properly by the massive mess. It is nice to have a bigger studio but we have had to spend hundreds of pounds buying new leads....which are still not in any way under control!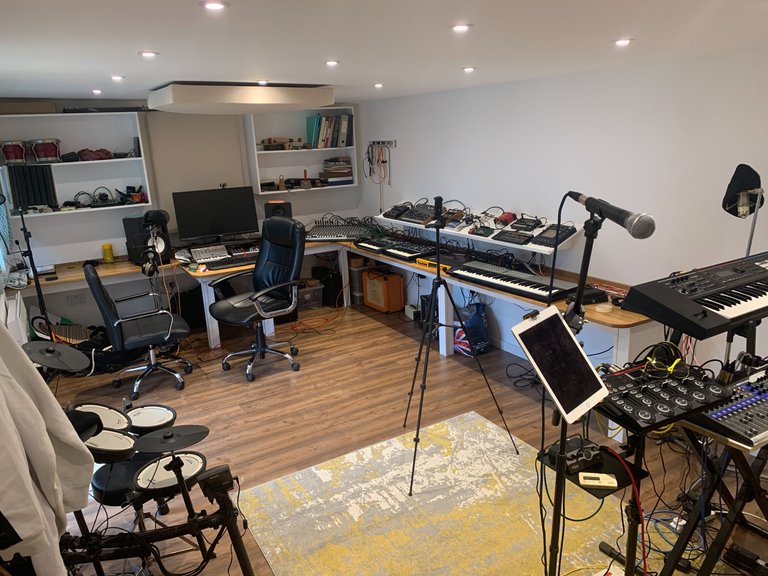 We got some of the guitars on a stand but might put them on the wall!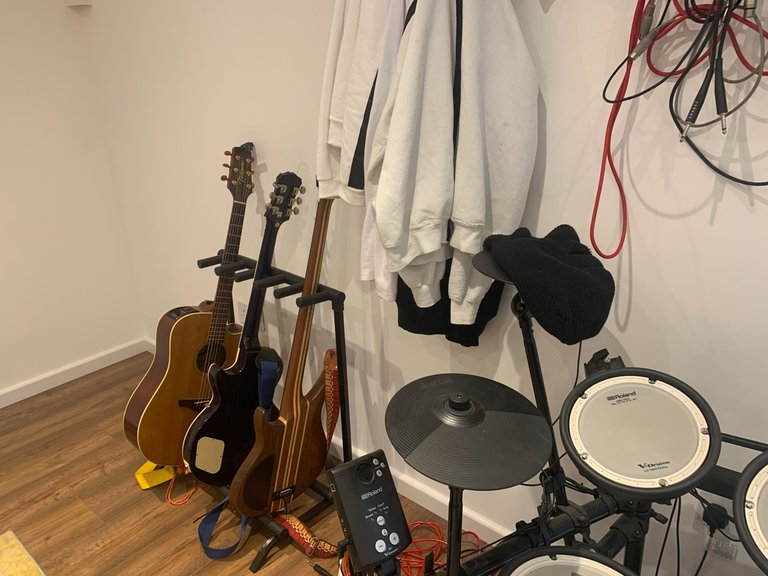 Somewhere to hang costumes and leads! We will bring one of our costume boxes in here soon!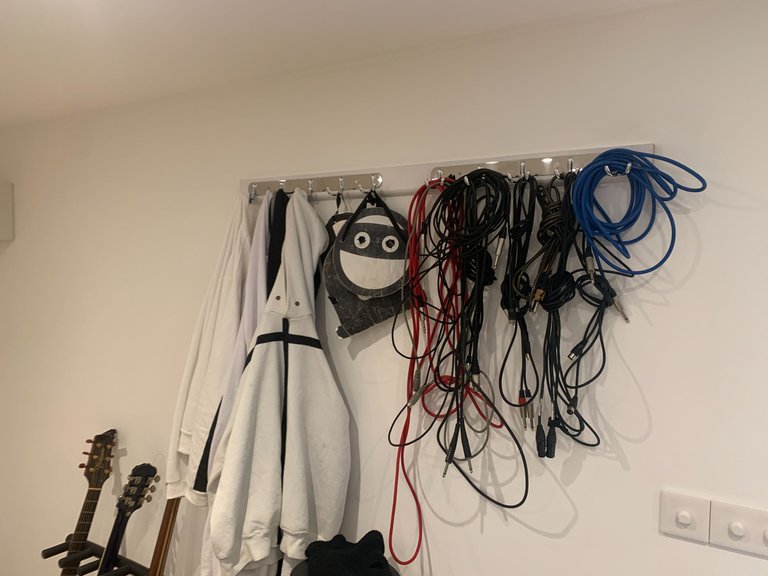 Setting up a live set up has been a challenge but we are getting there. In the end we bought another soundcard/mixer to just use for live. Still alot of lead management needed!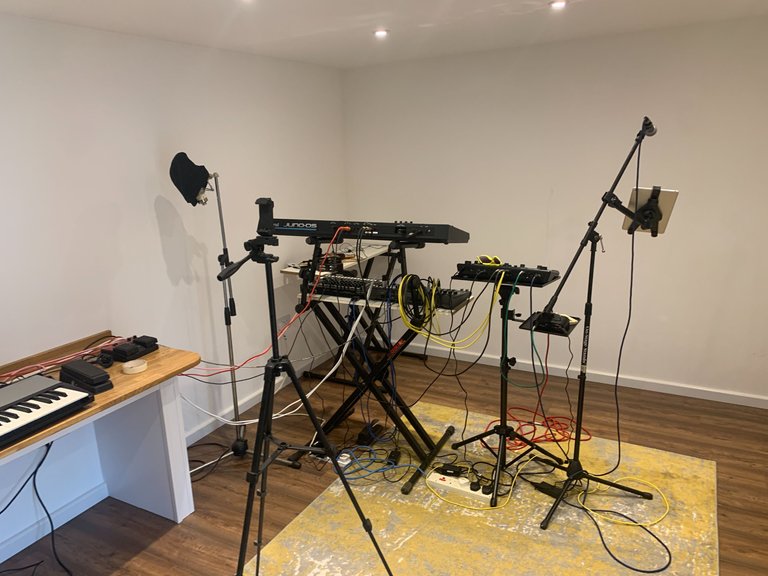 The tilted shelf we had built is working well and starting to get everything on it!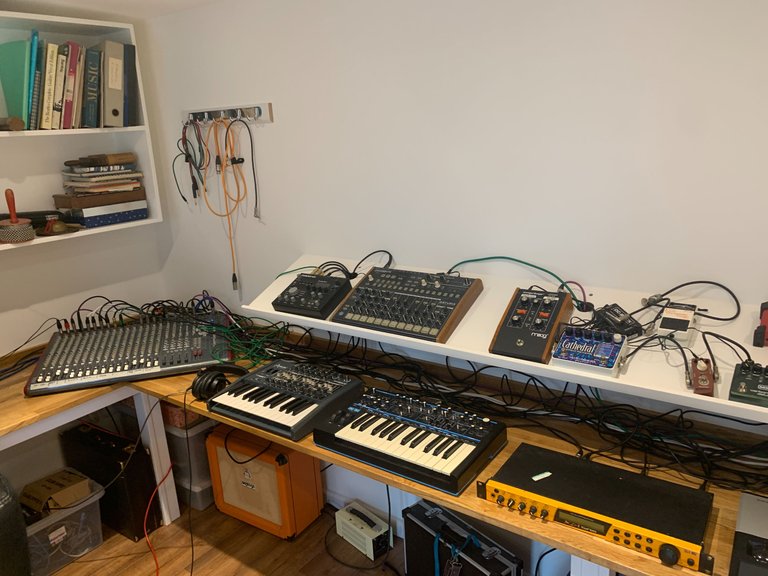 Working it filming is a big learning curve for us and we still need to get a fancy camera!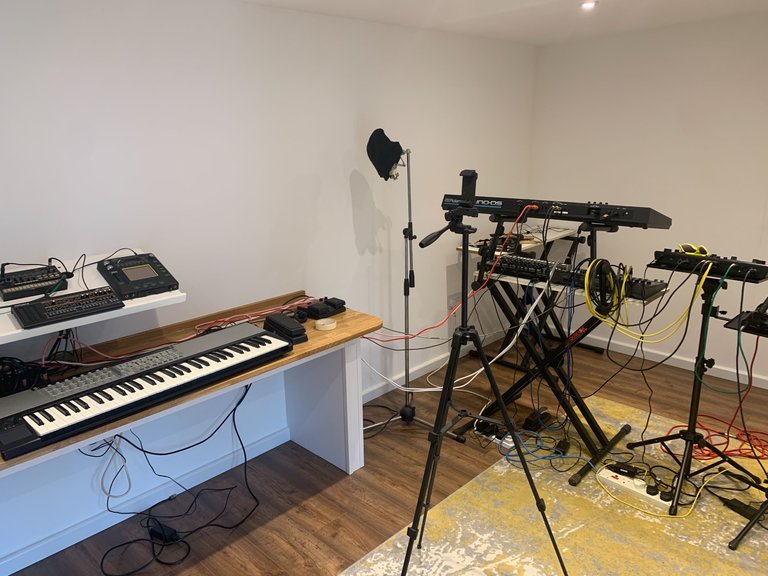 What next
Always exciting to do more and there are still some things to do. We need curtains and another big rug to dampen the sound. Obviously we need the garden doing and a proper seating area out front. We also want a better camera or two as well as a pull down green screen. Adding a live performance area is definitely costing us but hey we think it is all worth it. However overall we have moved in and are starting to make music again which is fabulous!
Big up all the builders in the world and all they do
Stick Up Boys
Check out all our links here and give us a like and a follow!
https://linktr.ee/stickupmusic