Introduction
OK so we are definitely moving in now so we thought we would do a quick update on where we were at with the studio! Firstly we used the blank wall at the back and some of our stuff to make some gifs today! This is the first videoing we have done in the new studio. We have also been setting up our audio set up and starting to get it all back together!
What is going on
So today we have been playing with leads, plugging things in and configuring the audio set up. We have essentially 20 Ins for different audio, it wounds like a lot but it really isn't. We don't even have all our stuff here yet and have run out of space so we are having to work things out. These then need to be put into our DAW and project templates need to be set up.
OK, so the basics of when I am just on my own! The audient sound card is there for me to access easily and this will have the mics plugged into with their own sends set up. Also just a little Ju-06 boutique there for me to do a little midi programming easily if I need to .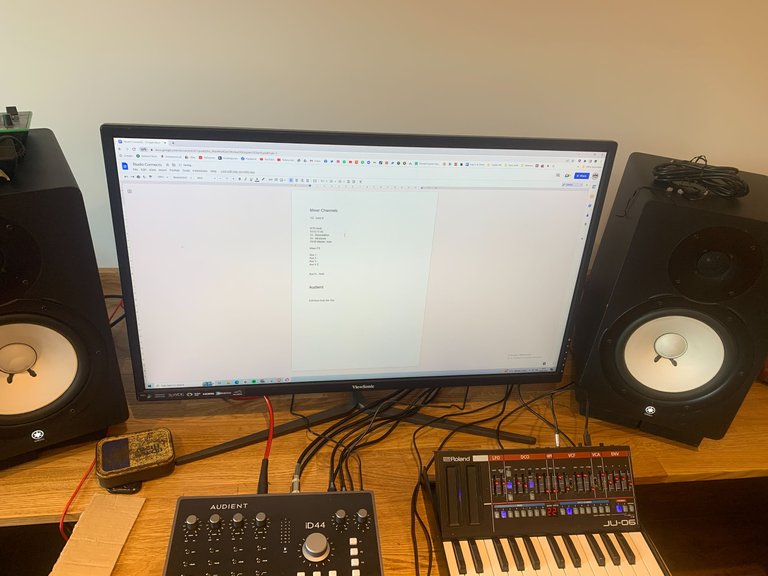 Stacks of mini toys, as we call them, still waiting to be sorted....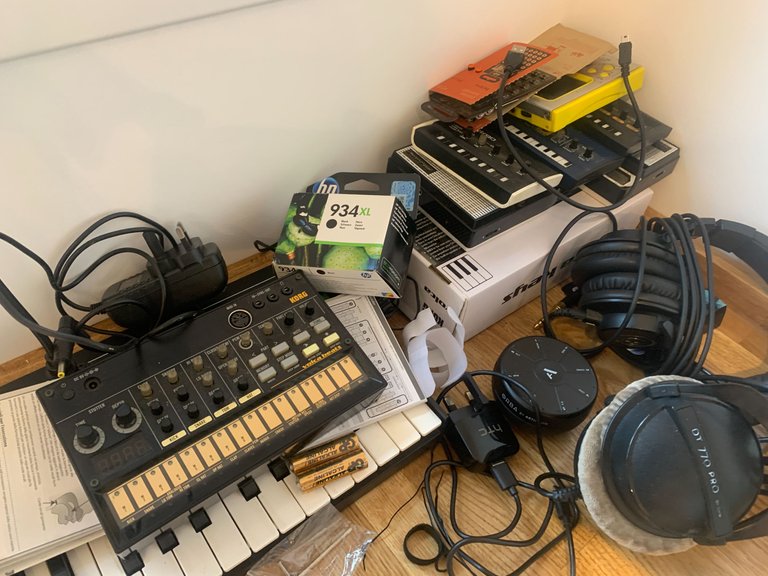 Starting to plug in a few synths, we are still waiting for the next shelf up to be built to make room for it all.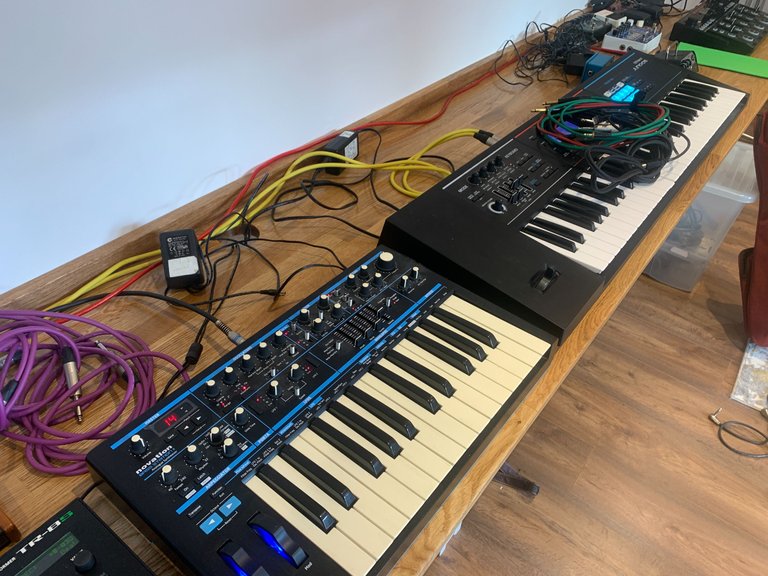 Starting to get our Aux sends sorted out with an electron heat and a moogerfooger!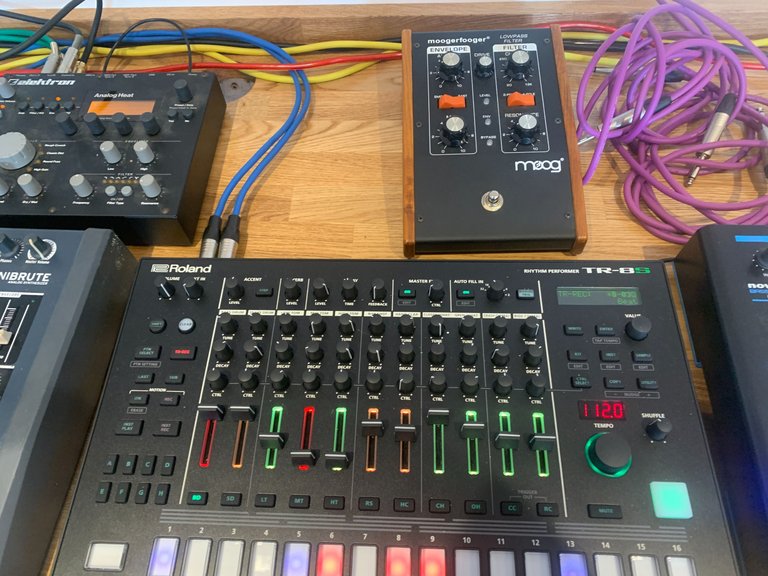 We love the Heat, makes everything sound better!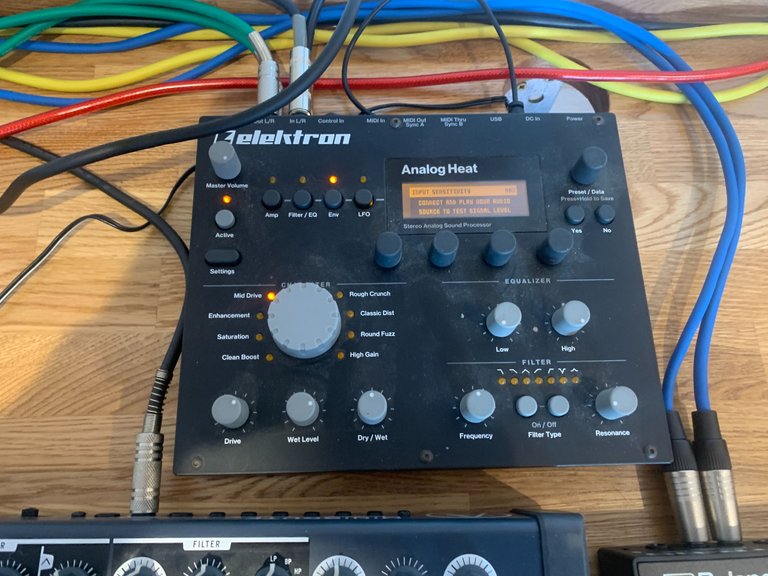 This is our mixing desk and is attached to the Audient iD44 vial adat/optical leads.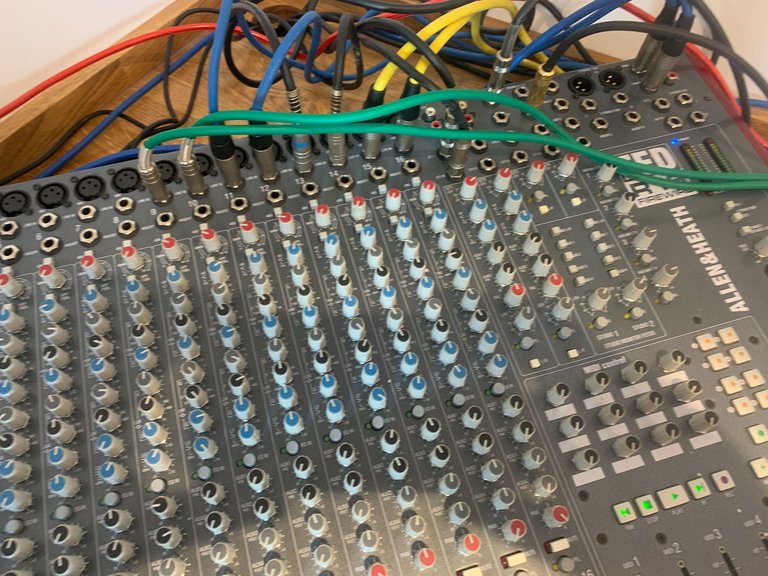 What next
There is so much still to do, but it feels like we are getting there. Progress would be quicker if we didn't stop to have a jam and muck about with it while we are setting it up. We need to get the shelving made and also set up all the vocal processors and mics next. We also need to set up the mini toy section for those random analogue sounds. We also have other synths we need to get back then get another table to start setting up our live gear.
I wont even show you any pictures of the outside and the gardens it is still a mud bath and the cladding still needs to be done....and don't mention the drainage....
Big up all the builders in the world and all they do
Stick Up Boys
Check out all our links here and give us a like and a follow!
https://linktr.ee/stickupmusic