Introduction
One of the boys has just moved house and we had to leave our old Stick Up Boys secret hideout behind. We are now building a new studio to work in which is a very exciting time for us. It is all coming on and you can see the shell of it here: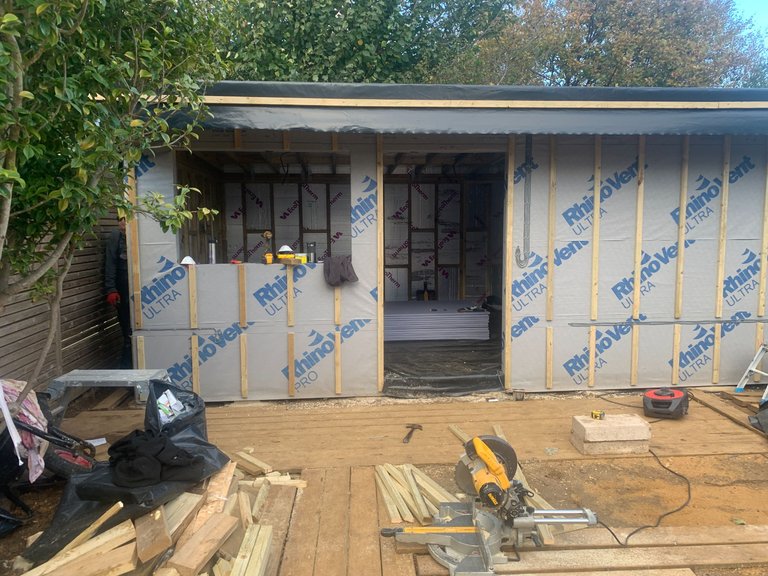 What is going on
So over the last week or two of torrential weather we have been busy still getting the studio built. YOu can see now that the walls are up with space for a window and door. There is no window on one side as we plan to be filming that end and wanted control of the light.
Some of the electrics are starting to be put in and this is for all of the lights: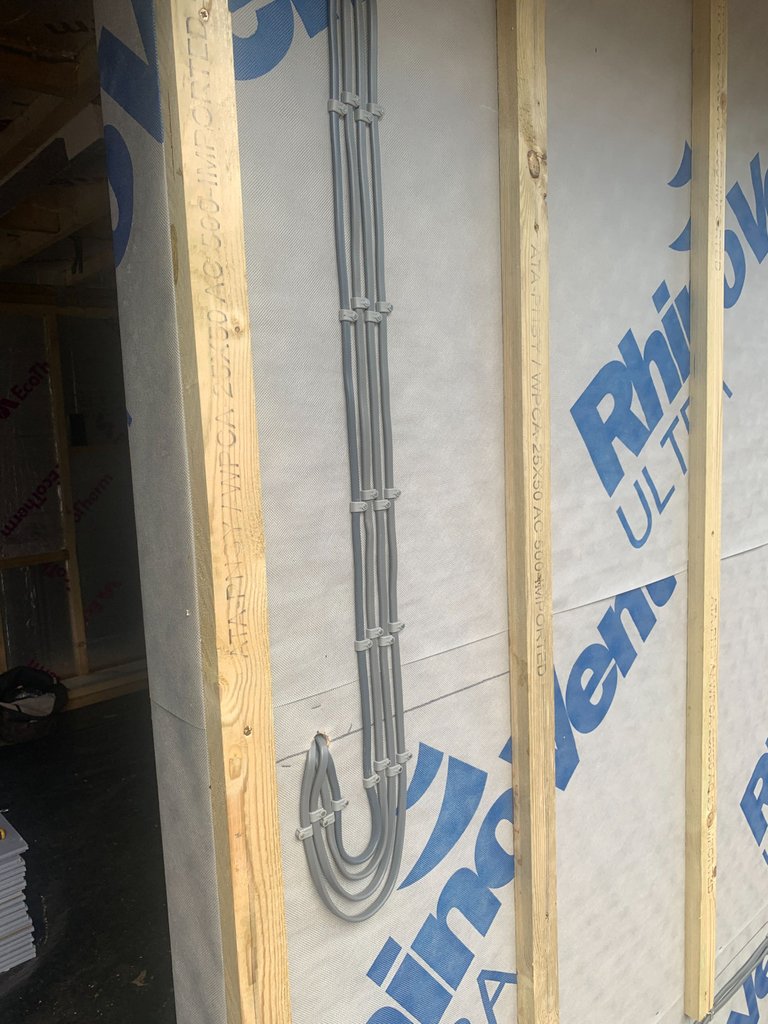 You can see all the electrics here on the other side and also that the insulation is in. That has been being foamed today to stop any gaps on it.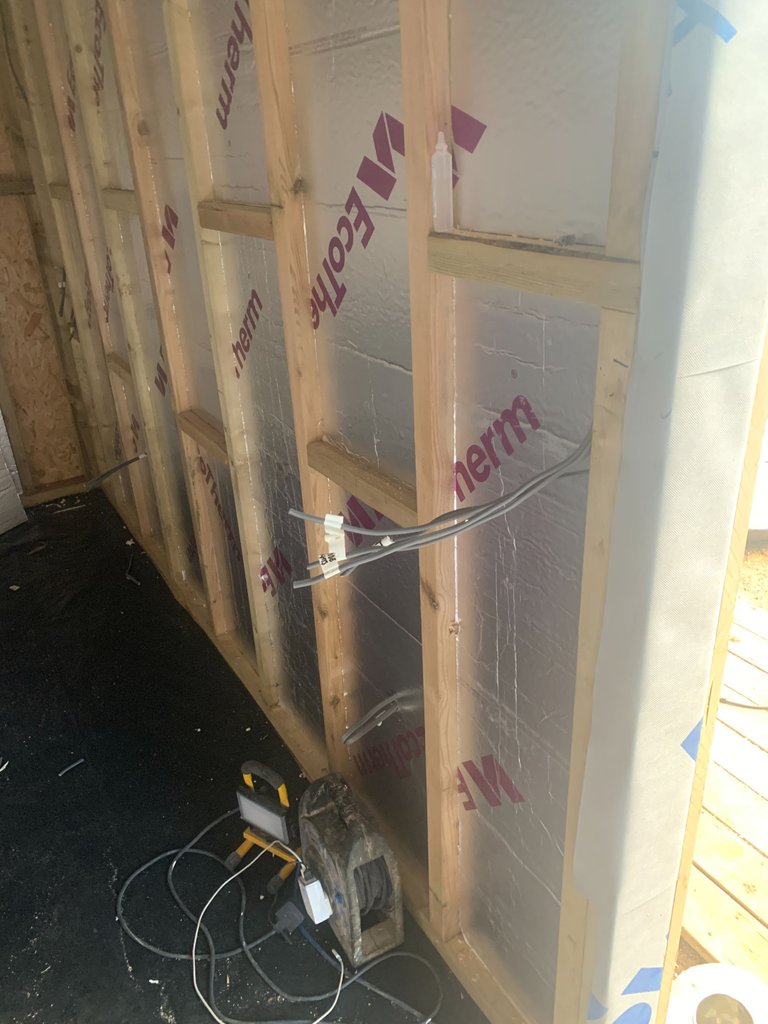 YOu can see here the grey stuff is the wrap or something that is breathable but does not let water in. The battons are up and the external cladding will be attached to this.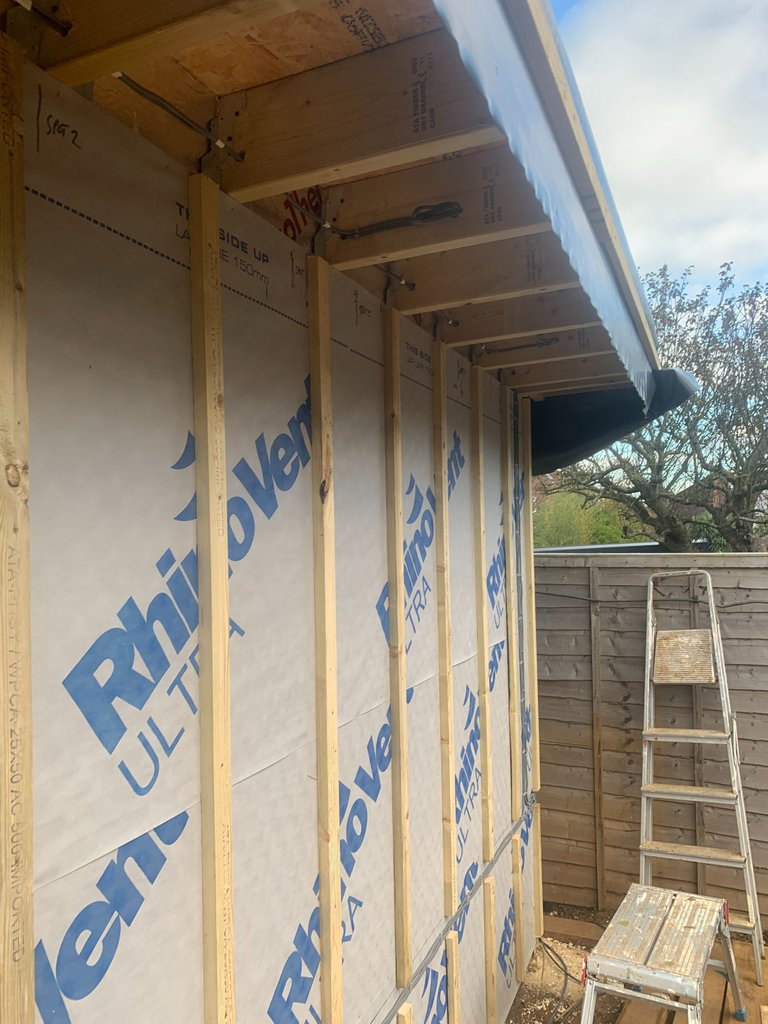 The ceiling is good to go and will have a slight angle to it to help with the acoustics. Again you can see the lights ready to go, there will be two sets of LED downlighters one on each side of the room attached to dimmer switches.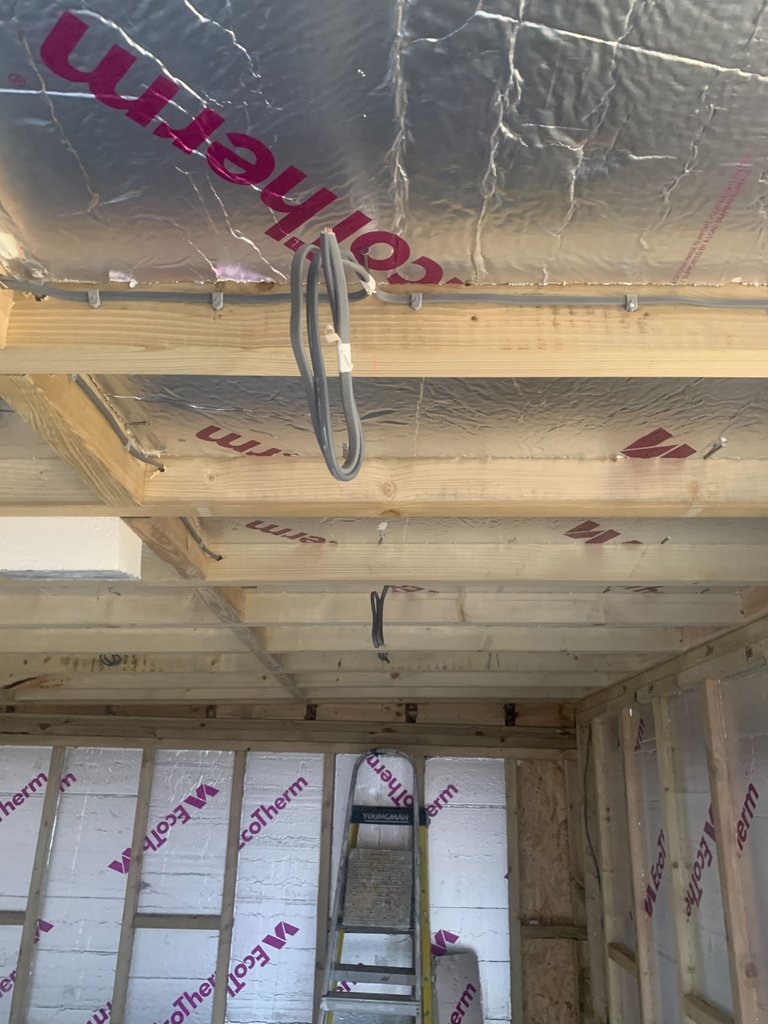 What next
Always exciting to see it progress. The next stage will involve the many plug sockets we are putting in (with USB ports in them too). Then we will start to use the acoustic plasterboard. This is especially dense and the boards are very, very heavy. Then the cladding will go on round the building. We really can't wait to move in as it is going to take a month to sort out all out music and filming stuff, but it could be an awesome Christmas this year!
Big up all the builders in the world and all they do
Stick Up Boys
Check out all our links here and give us a like and a follow!
https://linktr.ee/stickupmusic