Thinking forward and beyond remains a positive and optimistic step towards fostering creativity and innovation. It's good to see that the space program continues to embody the hopes and imagination of what we can accomplish as a global society as a whole.
This is why I'm encouraged to see that corporations and government entities alike continue to foster the spirit of partnership and cooperation to continue the tradition of teaching the next generation to tackle problems and obstacles alike.
This sense of cooperation is seen in a new partnership between Microsoft and NASA: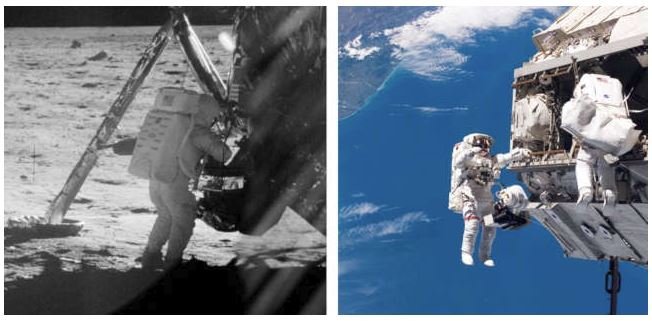 Microsoft Education and NASA have created eight new lesson plans to teach students about the challenges of living in space. One of the design challenges focuses on the "Astro Socks" project which has students investigating solutions reduce the impact of working in microgravity on astronauts' feet. Students will also be able to work in 3D to build their own modules for the International Space Station.
Another lesson plan introduces the phenomenon of microgravity through hands-in experiments and a virtual reality experience. Four other lessons relate to data collection and analysis. They challenge students to prove the ideal gas law, measure radiation in our environment and examine light waves and frequencies within the electromagnetic spectrum. Students will be able to capture live data and relate their observations about life in space to their own experiences on Earth.
https://thejournal.com/articles/2019/06/24/microsoft-partners-with-nasa-for-lesson-plans.aspx