I really like accidemic science. But there's something to be said for DIY. I'm hoping that we have some serious science on stemgeeks, but I won't be disappointed if the academic stuff stays mostly on steemstem. There's no reason they can't coexist.
Steemgeeks is accessible and it has incentives for regular people to geek out about science, DIY, and everything else under that umbrella.
In the past, I've written quite a lot that probably would have been appropriate for #stem, but because steemstem was more academic, I didn't really use that tag. Also, I think humor will be an important aspect on stemgeeks, not so much on steemstem.
That being said, here are some of the articles I have posted in the past that I think are now aligned for #stem (via steemgeeks), just for reference: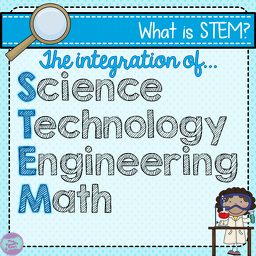 Just a note about my list. Moving forward, you'll see some developer-centric posts by me tagged with #stem, but not all of them. I'm not planning on tagging Steem specific programming projects as #stem. I don't think there's anything wrong with it if people do. In general, pretty much all software development can be STEM-related. But if I tag #stem for programming posts, it's going to typically be general theory software, not Steem-related software.
The reason is because I don't think Steem software is all that interesting to the mainstream STEM audience. Perhaps general blockchain software is. Perhaps one day Steem software might be. But for now, I would probably end up posting too much for mainstream to care about. So the above list tries to reflect that philosophy.