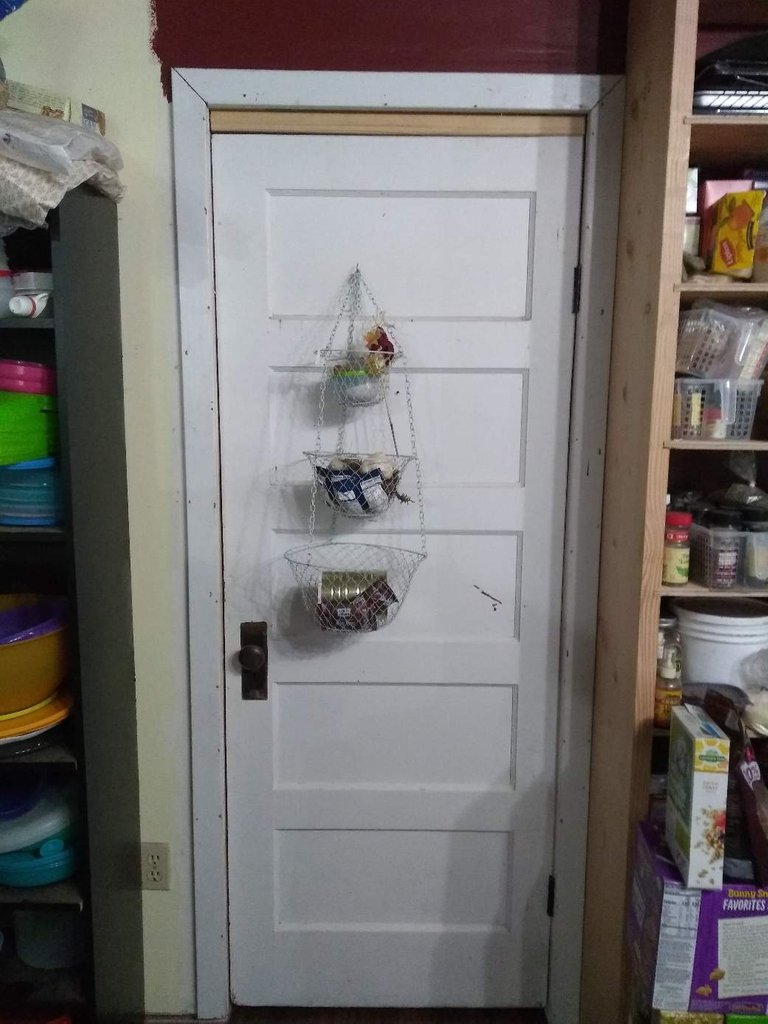 One of today's #diy projects was cutting and installing the door for our pantry. When we moved in there was a slider there but a few years ago I removed it and built the doorway. We had a half door of osb in place since. This "new" door is just one that was installed 10 feet away in the nearest other door frame.
This morning I setup and got the door cut down 1/2" on the hinge side since my door frame is not 30 inches wide. I then had to cut out a notch for the hinges which the jigsaw made quick work of.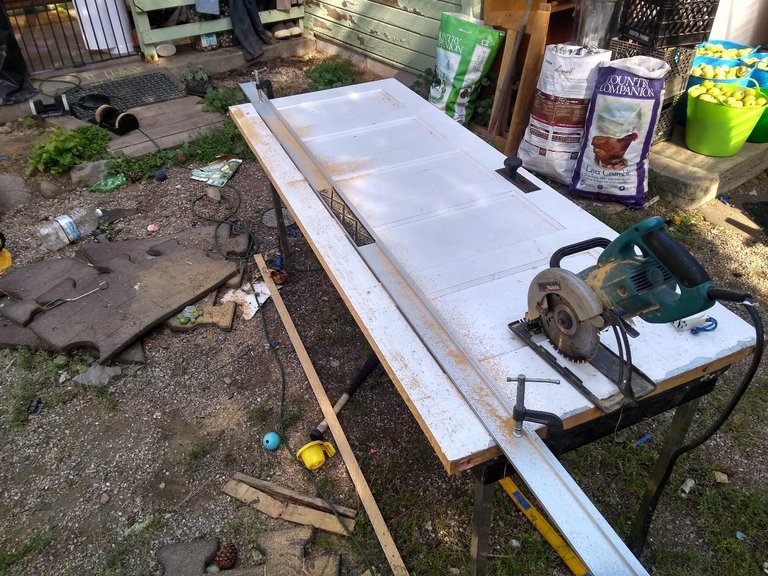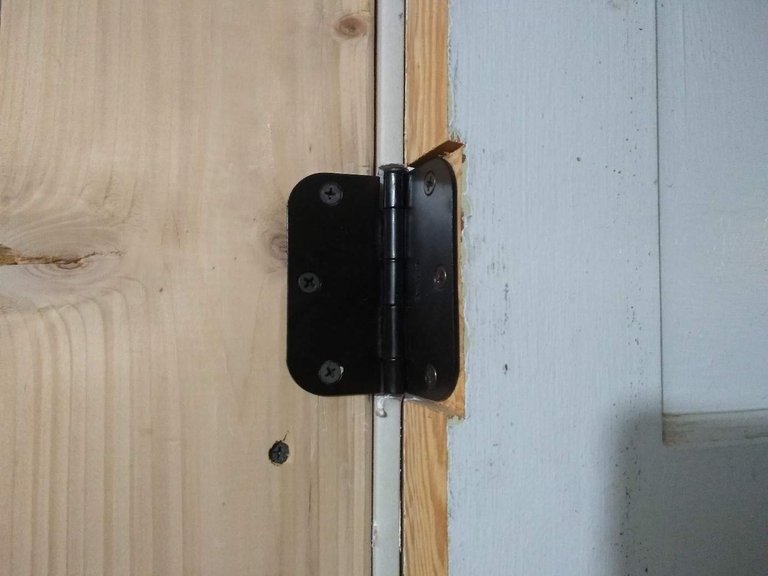 The door frame I built is about 2 inches taller than my door is so I had to install a filler 2x4 to take up the space. I still need to install the footer board so the door is mouse proof. Then the pantry will be finally free of vermin.
I will install a cat door most likely at some point so he can get into his hiding holes again. Just not a priority now.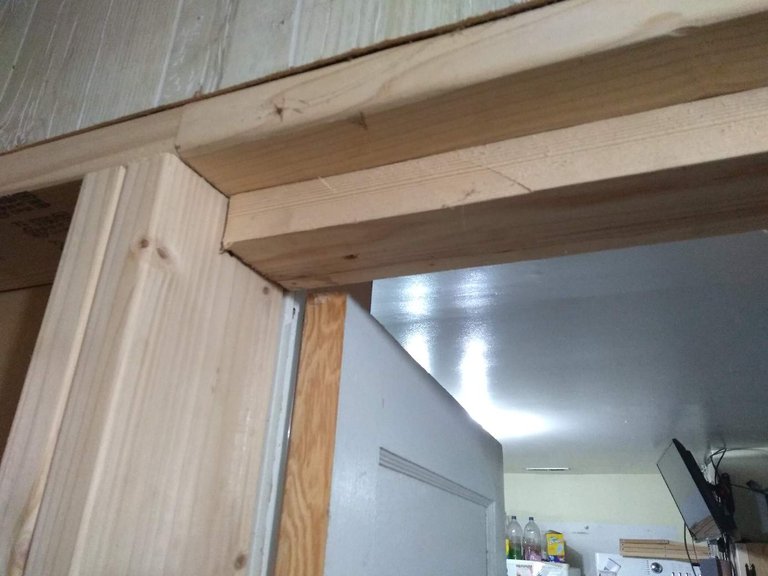 The fit of the door is such that I don't need any more than this screw and inverted ring to work at a latch catch. Simplicity can be the easiest and give an instantly useful item.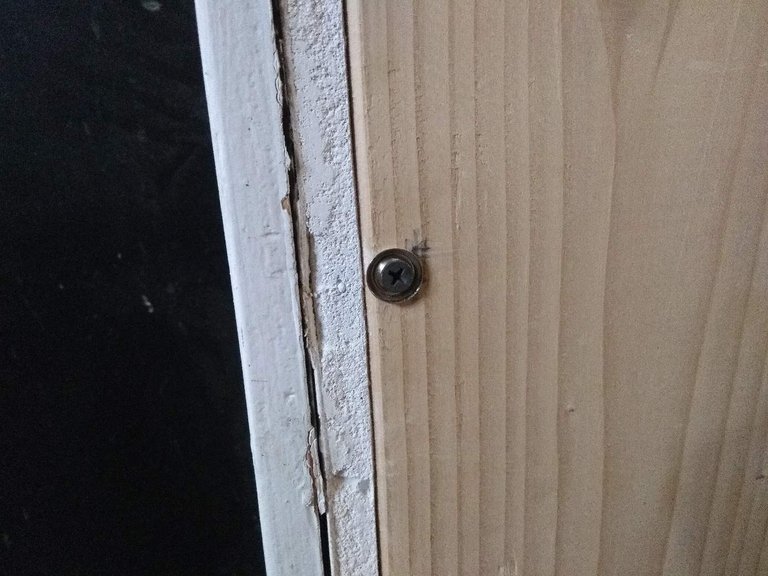 This has been on my to do list for a long time (1+ yrs) so it is really nice to get it done finally. One amongst a litany of tasks inhabiting my to so list that now nicely stares me in the face everytime I look at my computer. Rainlendar is the best productivity suite I have found in my months of looking and trying.
Posted using Partiko Android