Checking in, haven't uploaded any video in a while but I am working on a lot of content!
It's been a while, but the "Producing & Recording Music/Audio with Linux" project is coming along. I've been working on a special intro for it, and I've started recording the tutorial itself.
On more complicated videos like this I spend a lot of time preparing. I start with a markdown document of ideas and notes that turns into an outline or script. In this case, there's a lot of detailed information I write out in my own words. For this project the markdown word count so far is 3041 words, and counting!



I also spend a lot of time on visual elements like logos/graphics/illustrations for all the videos. Sometimes it's as simple as copying an image off google, other times I literally recreate the image as an SVG in Inkscape for higher quality.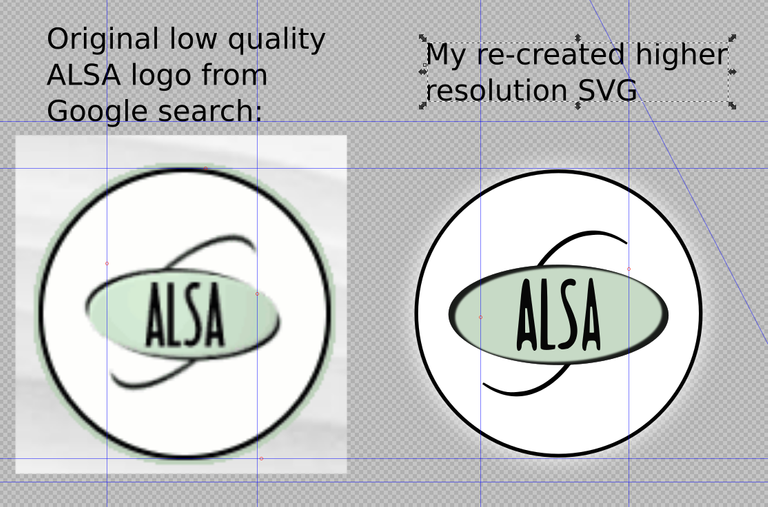 And besides that video, I'm recording a Ubuntu LAMP server from scratch tutorial. And will soon do a quick of review of Android 10/Q, which is still sitting as a notification on my Google Pixel XL, along with my unfinished video about making DS-Tech videos using only Android. I'll finish it eventually... Anyways, look for those in the near future.
Also probably going to do an HONEST review of MacOS, as a Linux user. I managed to get a MacOS virtual-machine running, I might do a tutorial on that as well!
In other news, I recently realized that my Dtube videos since the big update/switch don't become unavailable like before! Unfortunately, the ones I did while it was still powered by Steemit are all expired, should I re-upload them?
Oh, and I also created an Instagram account for DS-Tech Media: https://www.instagram.com/ds.tech_media/ so please follow me on there. I'll be posting shorter form & visual content there.
Well anyways, just a check-in/update. Thanks for everyone who does follow me. I make this content because I'm passionate about LInux and tech not to mention I HAVE to create to stay sane, but knowing people see my work is a real driving force in trying to remain consistent and dedicated.
Jay H. aka drownthepoor aka inverge aka DS-Tech Media.