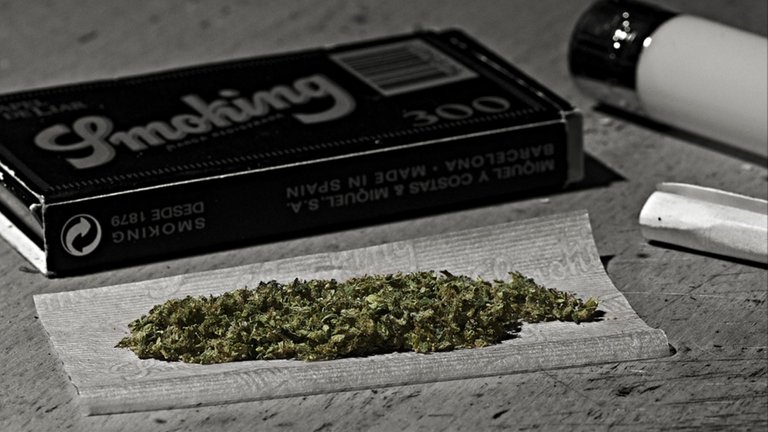 It is a common belief that if you hold the cannabis smoke in longer, after you inhale, that you are inevitably going to get higher as a result.
But is this the truth of the matter?
Researchers have previously investigated the link between breathhold duration and the response to cannabis smoke, looking to see if the belief was true that holding it in longer is going to intensify the effects of cannabis, but that wasn't what they uncovered.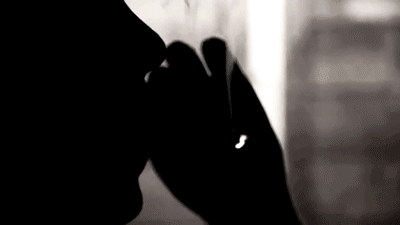 Researchers have previously concluded that there was little evidence to suggest that breathhold duration was closely linked with overall response to cannabis for the individual.
Holding it in longer isn't going to automatically reap you a more intense result, increasing the effects of what you're smoking.
The extra high that people feel when they hold it in longer is said to be a result of the lack of oxygen to the brain, and isn't necessarily connected to a higher consumption of the substance. Inhaling deeper, rather than trying to hold it in longer for example, might easily produce a better result for the individual.
It has been suggested that as little as 3 seconds is enough for inhaling the substance, holding it in longer isn't going to produce any more of a high for you, with you attempting to soak up all the thc that you can get.
Scientists have discovered that
THC is detectable in blood plasma
within seconds after you take your first puff
, but as far as how much THC might get consumed within what time frame, there are conflicting opinions.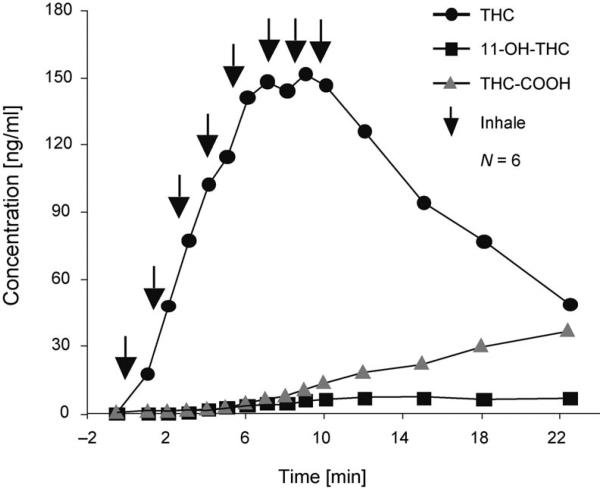 Another earlier view, from researcher Richard L. Hawks, suggested that 20 percent of the THC was consumed within the first 5 seconds the puff. Further research added to that, indicating that it might be only between 20 to 37 percent of the THC that gets to the user, with the rest ending up as mainstream smoke.
In the above image you can see time measured against plasma concentrations of THC, during the smoking of just one cannabis joint and for every arrow it represents one inhalation or one puff of the joint. You can see that gradually the plasma concentration of THC increases.
THC is able to reach the brain within seconds after being inhaled, but you can still reap more THC overall, as you can see from the above graph, with the duration of consumption which includes all of the puffs that one might make. But simply holding it in longer isn't automatically going to produce a higher result for you.
The information that is posted above is not intended to be used as any substitute for professional medical advice, or diagnosis or treatment. The above is posted for informational purposes only.