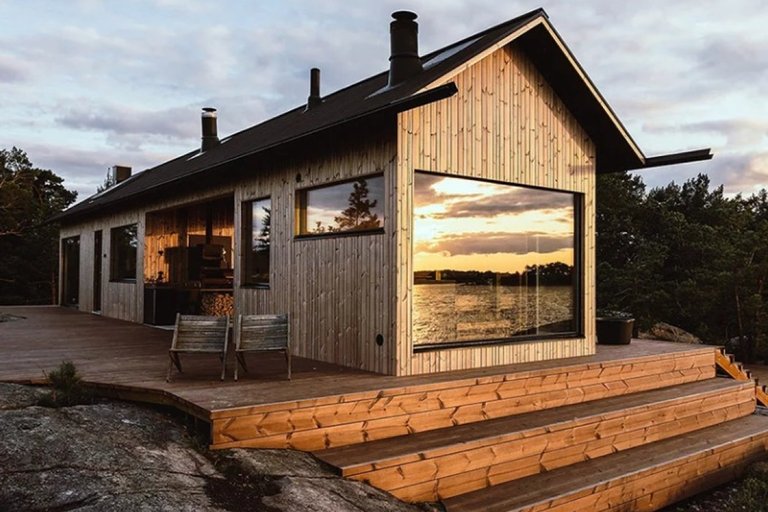 Two designers, A. Hautamäki and M. Selkimaki, have recently managed to build the self-sustaining cabin of their dreams after purchasing their own remote island, located off the coast of Finland.
They've successfully built 2 off-grid cabins that are solar-powered and include a workshop space and even a sauna.
Because of the remote location, both of the cabins had to be 100 percent self-sufficient.
The project, known as Project Ö, involved the 2 cabins being built on a 5 acre island, which are running on a series of off-grid systems.
The cabins have been built with rooftop solar panels, seawater recycling, and the sauna helps to produce hot running water and heat the cabin floors.
Both of the cabins sit on a wooden deck and have a great view over the sea (see image below).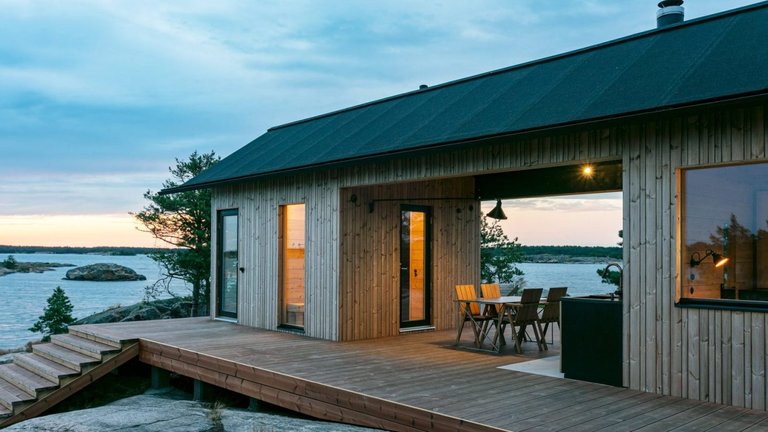 The cabins that have been built can comfortably accommodate 10 people and there are plans to construct a main house in the area as a part of the project.
The island is completely self-sufficient and you can find all the familiar comforts like running water, heating, cooling, etc. From the image below you can get a full view of the island that they purchased. It took them 5 years to find the perfect island location.
Although they might have purchased their own island, it's not going to be an experiment in self-sufficiency as far as living without government interference. They still must face strict rules on building etc, but in many ways the island is still an experiment in freedom, where designers have sought to craft a lifestyle space that fosters more freedom through self-sufficient living.
Pics:
pic1
pic2 Archmospheres
pic3

Related Posts: