It is no more news that we are in the era of rapid developments and advancements in technology or simply put - the AI era. Artificial intelligence however showcases numerous benefits and advantages over human labour but at the same time, this advancement in technology is grossly affecting humans in terms of employment.
The invention of robots and the advent of Artificial Intelligence (AI) is posing some threats to man power as robots are gradually reducing the labour force. Hence, there is a great need to consciously set up economic policies to save humans from this impending and existing challenge.
Almost every sector in the world has bought the idea of Artificial Intelligence and machine learning. Meaning that, few workers only will be needed in industries if these robots seem to deliver more than human in the near future. It is incumbent on us to critically examine the future of humans with regards to employment and then position ourselves well intellectually and skillfully.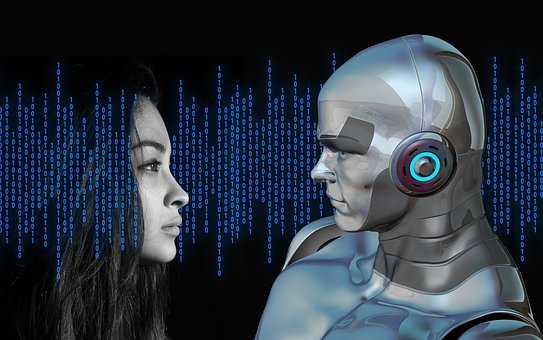 Source - Pixabay
Recently, we have heard of industries and firms downsizing its workers and this could be attributed to the adoption of artificial intelligence. Truth be told, the benefits of artificial intelligence are very clear such as less time to deliver a job, increased accuracy, less supervision etc.
So, the big question?
Will Artificial Intelligence take the place of humans?
Will technology become a problem to man?
These are questions that require answers because the future is quite uncertain at the moment. Though some experts say AI will only take a narrow range in the world, some see their jobs being at risk. Technology will never cease or degrade rather it can only increase. Meaning more robots and softwares would be built and developed.
Hence, to be on the safe side, it is of high necessity that humans develop themselves technologically and acquire relevant skills like in areas of crytography, cyber security and the likes.. However, let's not conclude that artificial intelligence will be a problem to humans rather focus on the advantages and benefits it brings to the economy.
---
References
https://www.pewresearch.org/internet/2018/12/10/artificial-intelligence-and-the-future-of-humans/
https://www.offshore-technology.com/features/application-of-artificial-intelligence-in-oil-and-gas-industry/
https://www.bruegel.org/2017/04/do-we-understand-the-impact-of-artificial-intelligence-on-employment/