The world does not revolve around us. It's easy to forget how little we are in the grand scheme of things. Our activities almost blind us in a secluded silence to the point we fail to realize the spinning world around us. Take the time to stop and breathe. Doing so allows you to recognize two things: the world is a beautiful place, and you are a small and essential part of it.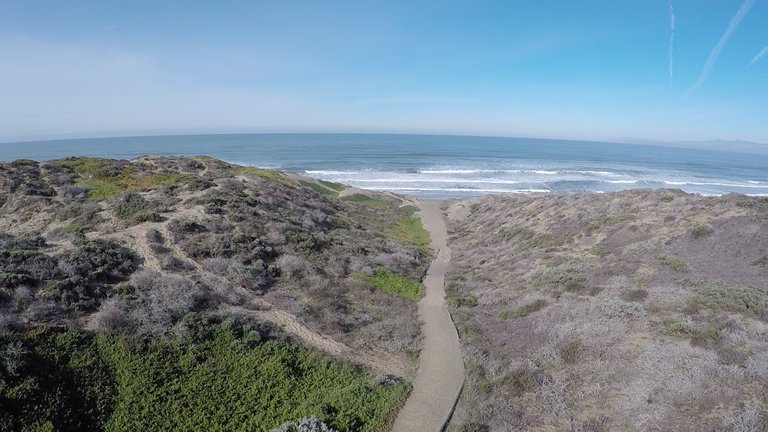 Introduction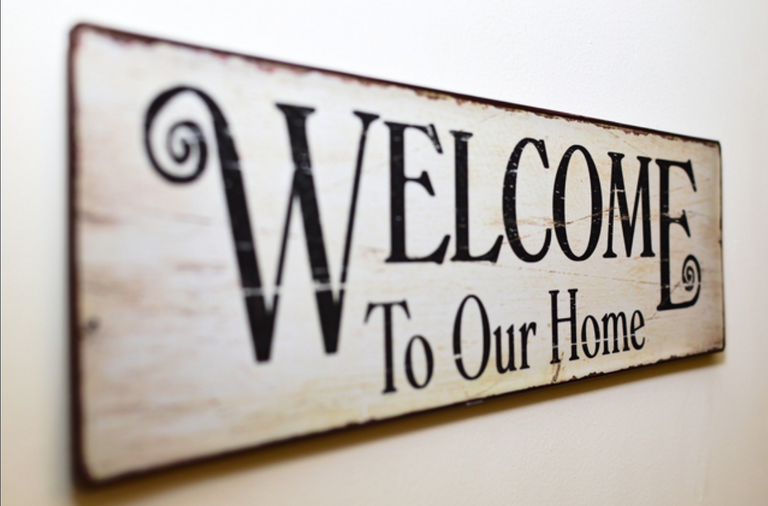 Image by Robert Fotograf from Pixabay
Welcome, fellow Steemians, to our second installment of California Coast! In this article, we will be presenting images taken from a hiking trail at Montaña De Oro. The trail entrance is located at San Luis Obispo, Ca. All pictures taken are my own. They are made from a GoPro Hero-4 mounted on a 3DR Solo Drone. The Drone elevation is approximately 100-FT in the images presented.
The beautiful Montaña De Oro state park has hiking, riding, or walking trails that fit virtually anyone's need (Hikespeak.com). Plenty of paths lead up and down grassy, rocky, or even sandy tours that end up at the coastline. Each trip you take is fantastic, and the weather, more often than not, is sunny with a cool breeze.
Walk Down the Trail
Land Image - 1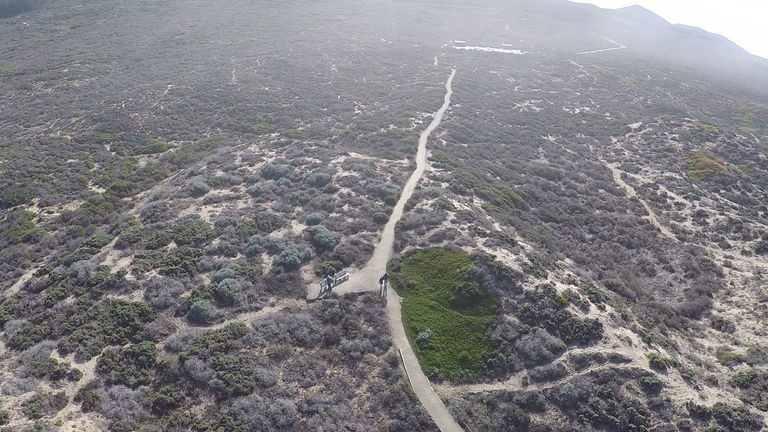 The image above shows one main trail that starts up in the middle of the image. The small rectangular area in the parking lot everyone stops at before beginning their hike. There isn't much moisture here, as you can tell with the faded-green shrubbery and plants.
Down towards the bottom of the image, you'll see a bench off to the side. I'm the guy at the bench looking up at my drown about 100-FT in the air.
The drone provides a level of stability I am not capable of in this image. I do find a flaw, however, with the picture. There is just too much glare. I'll try to invest in some glare protection for the camera lens in the future. Ideally, you would want a crisp and clear image.
Land Image - 2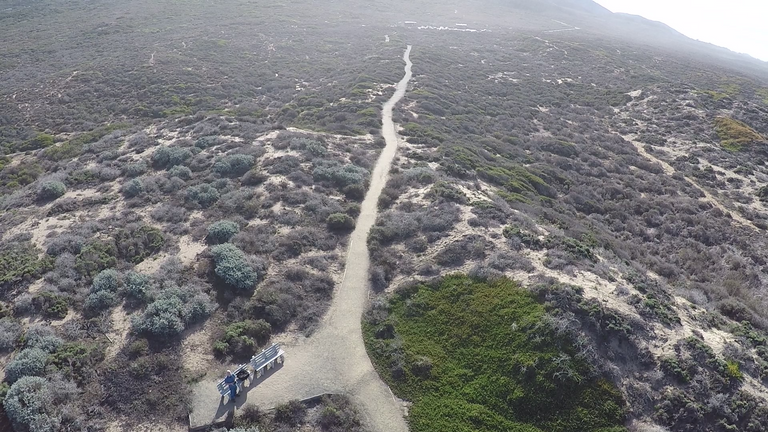 Land Image - 3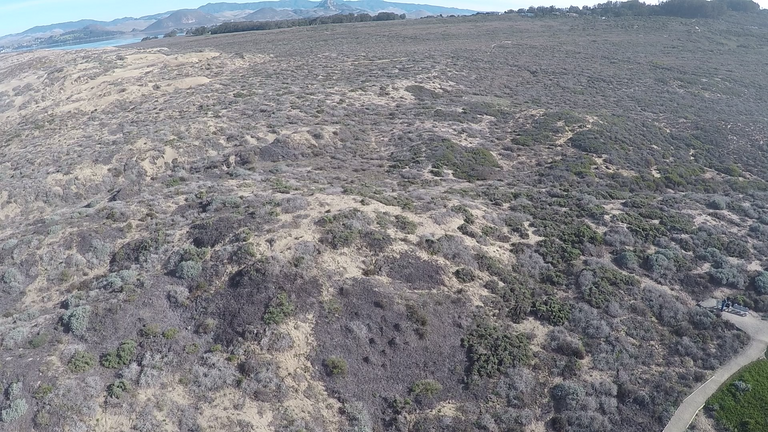 Now, if you were facing towards me in "Land Image - 1" and turned towards your left, you would get "Land Image - 2". The land stretches as far as the eye can see and ends with a body of water separating the land you're standing on from smaller canyons across.
A Picture of the Coast
Coastal Image - 1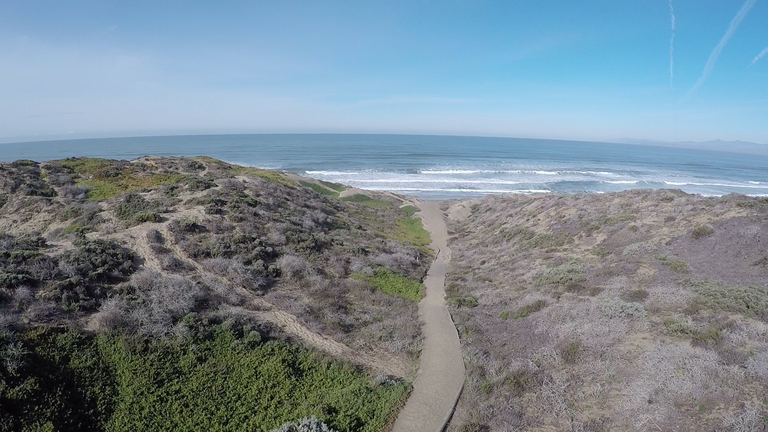 Continuing down the trail eventually leads you to the opening that exposes you to the coastline. The geology of the area is such that you have green shrubbery and plants nourished by the waters alongside sandy dunes.
Enjoy the rest of the coastal images!
Coastal Image - 2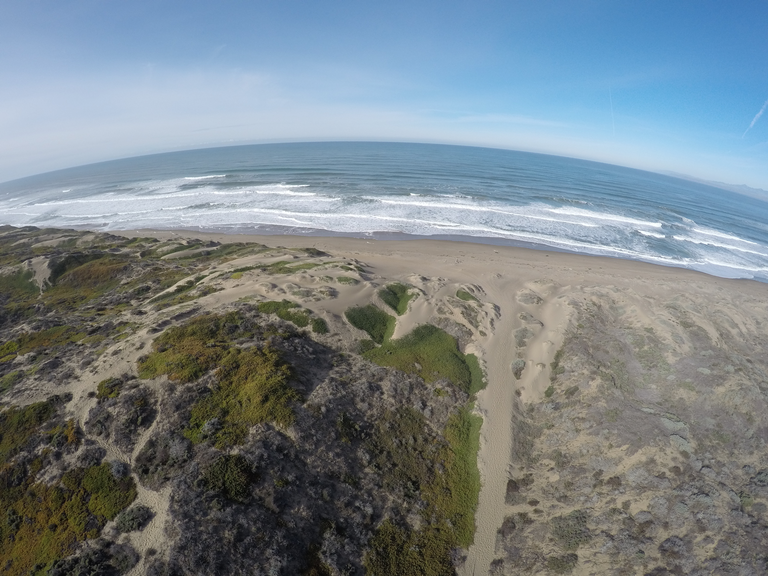 Coastal Image - 3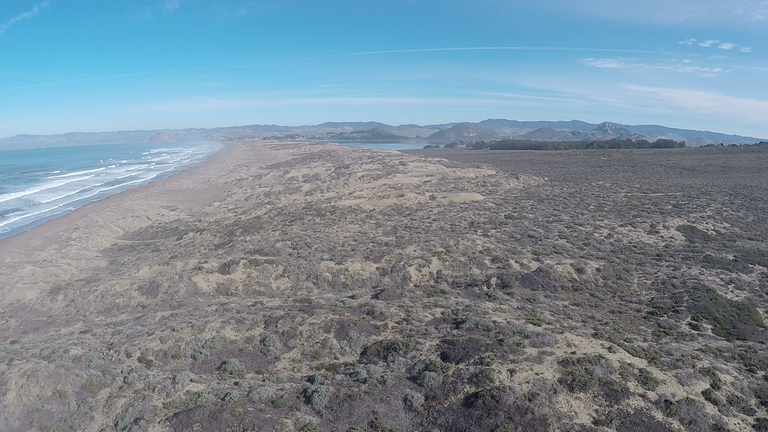 Coastal Image - 4
In Closing


Image by Gerd Altmann from Pixabay

Thanks again, fellow Steemians, for joining me on this journey. I hope you enjoyed these images of California's Central Coast, and I look forward to providing more in the future.
I plan on continuing this series in the weeks to come. Until then, our next article returns to the Environmental Impact series and is entitled "Environmental Impacts - Black Gold."
Stay tuned for more STEM articles and visual imagery!
What's Next?
I figured out a way to incorporate 360-degree videos with the Steemit Platform. It isn't a direct link. What I mean is that I can't just upload a video to Steemit and then view it. In my last article on Energy - Natural Gas I presented a youtube video from General Electric on the Combined Turbine Gas Cycle.
They put their 360-degree video on YouTube, and you were able to rotate the video as intended on Steemit. I'll give the 360-imagery a shot. Hopefully, I can successfully implement it in the next article. I'll provide updates on my success or failure either way.
Your Thoughts?
Is there anything you'd like to see in the next article? Do you find a photo error that I can improve upon next time? Please upvote, follow, or comment as you like down below! Most importantly, you can leave a comment about your thoughts on this presentation (good or bad)!
Environmental Impact Series - Related Posts