Indian scientists from Intenational Center Of Genetic Engineering and Biotechnology in Newdelhi , developed a technology to produce enzymes which converts agricultural waste like straws of rice and wheat into Ethanol a second generation Biofuel.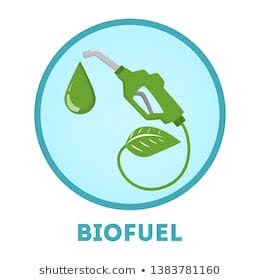 Image credit : https://www.shutterstock.com/search/biofuel
They used fungus penicillium Furniculosum to produce a enzymes which converts agricultural biomass into fermented sugar very effectively and then fermenting sugar into Ethanol.
The technique is very cheap as its used agricultural waste and used enzymes that produced from Fungus and the process is also helpful to make our environment green because it reduced the production of CO2 as in India majority of agricultural waste produced CO2 after burning.
Source : https://www.google.com/amp/s/www.thehindubusinessline.com/news/science/enzyme-technology-for-cheaper-bio-fuel-developed-by-indian-scientists-gets-us-patent/article29564716.ece/amp/