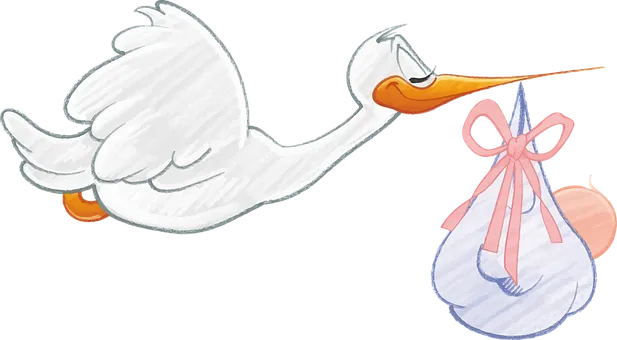 Pixabay
I adapt my post on one journey for a child whose French version can be found
here
.

I had braked, stopped suddenly by the barrier.
A security guard arrived fairly quickly but it still seemed too long because I had only one thing in mind, not to miss my plane.
He tried to explain to me that he could not let me out, by reciting to me the rules, which had been given to me when I arrived.
I laugh about it today, remembering the situation, visualizing his head. He must have understood very quickly, in my eyes, that I would not let go.
"Sir, I don't really have the time and even less the desire to explain to you but you will quickly open the barrier or I will break it down!
— I'm not allowed, it's the rules.... »
I had to insist, five long minutes, before he finally deigned to open the barrier for me."
It's a good sign, it's a good omen, it's going to be a good day, I'm sure.
It was off, I was finally going to be able to go to the airport where I was supposed to meet my brother.
He also had to go to Paris, but not on that day, and decided to change his schedule to "accompany" me from Béziers airport (he was living at the time in Pouzzoles, a small village in the Hérault) to Paris.
He had also insisted on financing the flight, which, booked at the last minute, had been expensive.
I'm extremely touched by his double attention and rather reassured by his presence even if it's, unfortunately, only the time of the flight.
I was there, I was in Paris, my heart was pounding!
I arrived on the spot a few hours early and I had planned to relax, wait and count the minutes before the appointment time, in the Montsouris park.
Bordering the hospital of the same name, it's located in the 14th arrondissement of Paris where my husband was born!
It was a very pleasant moment that allowed me to think of almost nothing, and just enjoy the present moment and the magnificent landscape in Paris, which was open to me.
That's it, it's time, I'll be 3/4 of an hour early but I prefer it.
I was walking anyway, with a fast pace, probably carried by the Parisian rhythm, and walked in a few minutes the hundred meters that separated me from the hospital.
I was there, I was on the forecourt.
I entered the reception hall, it took me a few minutes to find my way, lost in this labyrinth with corridors, elevators, stairs, traffic signs, which made me dizzy.
I finally found my way.
It's okay, I'm here, I found it, I'm in front of the secretariat, we're going to register, it's going to be mine soon, I'm very excited and stressed at the same time.
"Hi, I'm Christel M., I've a consultation in PMA, with Dr. B.
— Hello, Madam... how do you say it?
— Christel M.
— It's weird, I can't find you."
My legs are slipping away, I'm panicked, I'm having trouble talking, words are getting tangled, come on, it's okay, she must have looked hard. Instead of panicking, and putting pressure on as usual, think about it for a second.
"I had an appointment in a year, but I was called, after a withdrawal and...
— Oh, yes, it's okay I see you, the agenda hasn't been changed!"
The pressure instantly subsided, I just had to wait.
The stress and impatience began to rise crescendo as the hours passed.
And yes, the hours, I had, I was told, at least, for two hours of waiting.
Not too bad anyway my plane was only in the evening and I could have waited dozens of hours, without complaining and without flinching.
I hope so much from this doctor that I'm willing "to accept anything".
"Mrs. Christel M.?
— It's me, it's me, I'm here!"
I got up quickly and almost running, approached her. She was a woman in her fifties with a stern, cold air at first sight.
"Hi, Doctor.
— Hi, is your husband not here?
— No, we were....
— I'm asking you a simple question, yes or no, that's all."
I remained on the ass (French expression), rather hallucinated, by the way she talked to me.
In a completely different context, and if this appointment had not been of almost vital importance to me, I would have gladly replied that unless he is a gift of invisibility or she is blind or deaf, I did not see the point of her question if she was just waiting for an answer limited to "yes or no".
But well, obviously, I didn't do anything about it, I swallowed saliva and pride and nodded with a forced smile.
She confirmed the diagnosis of Early Ovarian Insufficiency and told me that only oocyte donation was possible but that, on the other hand, it was complicated.
"You need a donor. Do you have a donor?
— Uh, no, I don't have a donor, not here, now. I didn't even know I had to have a donor, you're teaching me that."
What is she asking me? What is she talking about? I'm dreaming, pinch me.
In France, the country of anonymous and free donation, what did she want? I didn't understand anything. It will take me some time to know, understand, all the ins and outs.
"If you have a donor, you will have to wait about a year and a half.
If you don't have one, you'll have to wait, six or seven years."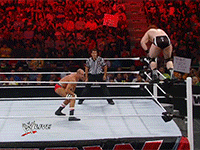 That's really how I felt.
Seeing my amazed eyes, she explained to me that in France the shortage of donations was such that it was the only solution.
"This has been put in place to address the lack of oocyte donation. If you bring a donor, you will earn points on the waiting list and thus time.
— But doctor, there's gotta be something I don't understand. The donation is anonymous, no? in France. I have to convince someone to give me their oocytes, don't I understand?
— No, no, they are cross-donations, you propose an X donor whose oocytes will be implanted in a Y recipient and you will benefit from the oocytes of donor A brought by another patient, like you."
Well, it was clearer, but rather incredible to hear that. At first glance, it was a bit like blackmail, "no arms, no chocolate!"
Before that, if we agreed, we had to:
to get closer to the Centre for the study and conservation of eggs and Sperm;
carry out a long list of check-ups and appointments with various doctors (geneticist, gynaecologist, psychiatrist, etc.);
contact the President of the High Court, after whom we had to declare our intention to have a child by using oocyte donation;
go to the town hall to have the living together with Dominique certified, @iriscoffee, for more than two years;
etc.
And especially wait a month.
The consultation dragged on for a while to explain everything to me. A little over an hour later, I came out of my appointment, as if in a second state, very divided by what had just been announced to me.
I promised to call my man as soon as I got out, as soon as I knew. Unfortunately, I could not keep my promise.
I needed to go and put down everything she had just told me in writing and not to forget anything.
A bar? I hate bars, I wouldn't feel comfortable there.
The pretty park this morning was the perfect place, I needed to sit down and why not lie down.
So I understood correctly, I had only one option, two months of my 34th birthday, to find a donor, and even then, it would be a long time, about a year to wait to have just a chance to try and to tempt the miracle, the famous one.
Waiting six or seven years, I couldn't imagine it, let alone accept it. And all these medical and administrative procedures...
I'm starting to make appointments now, I said to myself naively, if it saves me some time.
Finally, refocused on my objective which was to write everything down so as not to forget anything, the words, sentences and pages scrolled.
About an hour later, I had succeeded and everything was in writing.
I had to stop stressing myself out, it wasn't good and anyway there was an emblem, that famous one-month delay, during which we had to think and announce in writing, to the hospital, our decision to continue or not.
I quietly flew, drained of all energy, to the airport where I would wait the rest of the time.


After taking a few days to think about it, we thought that before we could "choose" the person we were going to ask, we really needed to know, understand everything that was involved in oocyte donation, medically, legally, etc.
The donation took place in two steps, the first consisting in preparing the donation with well-defined steps, four steps to be more precise (information, consent, assessment and psychological consultation) and the second step consisting of stimulation and sampling (a rather complicated step, so don't lie to yourself).
For those who are interested, this PDF is rich in information.
And legally,
Law n°94-653 of 29 July 1994 of the Civil Code - art. 10 JORF 30 July 1994
Article 311-19
In the case of medically assisted procreation with a third party donor, no filiation relationship may be established between the donor and the child born of the procreation [...]
The law therefore provided that maternal filiation was through childbirth, so no problem, at this level, it will be my child and I will not have to take any steps to enforce it.
I thought I had done all I needed to know to be more armed to explain to the eventual fairy I would find.
But how do we proceed? Who to ask? How to ask?
Because the law was strict! To be a donor, you had to be of age, under the age of 37 and in good health.
So far it was okay even though I had more friends in my 40s than in my 30s. But it was the last criterion that was the strongest, having already procreated.
I feel like I'm caught in a funnel, I have the impression that all these criteria will make the search for our donor even more difficult and perhaps even impossible.
The first to be "voluntary," I had no doubt for a moment that she would be, was my cousin Marjorie, you remember I already told you about it.
Well no, it would have been too simple because there were the famous criteria! She was four years older than me and this made it impossible for her to give.
The most frustrating and saddest part of this anecdote is that she was also being followed in medically assisted procreation because her husband was in trouble and she had received stimulation as part of an in vitro fertilization.
She had responded to the treatment with hyperstimulation with a large number of oocytes.
Out of the thirty collected the five best had been put into cultivation and the rest destroyed... because it was a few months too long. She could not have been my donor and even as I was on a frantic quest to find oocytes, a laboratory assistant destroyed my cousin's oocytes.
I wanted to find a donor so badly and if possible quickly, that we had considered all the possibilities, some of them illegal, I must confess.
In terms of medical examinations, we started with the laboratory check-up because it seemed to me to be the easiest and I will get the results within 24 hours.
The next day, I went to the laboratory to collect the first elements that would constitute our file.
It was a first step, I was so happy even if it was not much.
Twenty-four later, I got the results back and hurried to open the envelope while I was driving back to my car.
No, isn't possible... it's a nightmare... what have we done to the good God?

As usual steemians, the sequel to the next post and yes, I love to make you miss it.
Have a good and sweet week.

If you missed the first parts: