Hello everyone...
In my previous publication I explained a clinical case in a 15 year old adolescent with a diagnosis of Embryonic Rabdiomysarcoma. In this opportunity I will present the continuation of the clinical case but showing a different pathological diagnosis, remembering that the clinic for which she went, our patient went by clonic tonic movements (Primo convulsion of adolescent) to which he performs neuroimaging studies, where there is evidence of multiple lesions in the cerebral cortex, secondary to a process for neoplastic, and the symptomatology that was observed was nothing more than the expression of the same.
In this occasion I am not going to talk about the anatomy of the brain since previously in several publications I have shared content related to the central nervous system and many pathologies related to it as it is very frequent for me this type of cases in my area of work.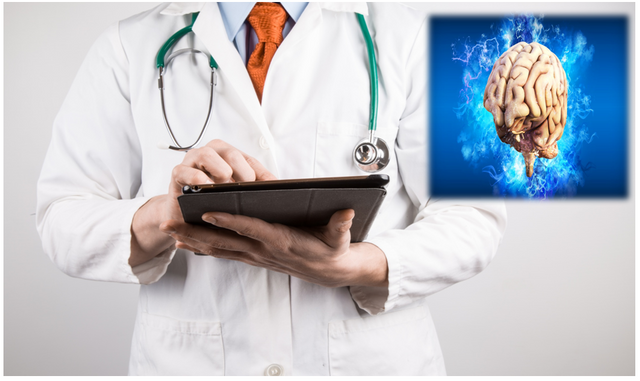 Pixabaylink
Publicdomainpictures.netlink
Brain metastases are those very frequent complications in any type of person regardless of age and sex. They are observed in 10-40% in the advanced stages, and it is even the neurological symptoms that make us suspect an undiagnosed neoplastic process. The risk of developing brain metastases varies depending on the primary tumour and its capacity for malignancy and dissemination to other organs.
Each tumor has a different capacity to metastasize in the brain and this is because it can penetrate the blood-brain barrier, interact with cells and replicate. The clinic is varied depending on the affected site, as well as the associated seizure risks, as was the case with our patient.
The following are images of Simple Brain Magnetic Resonance, of the patient of the case already discussed.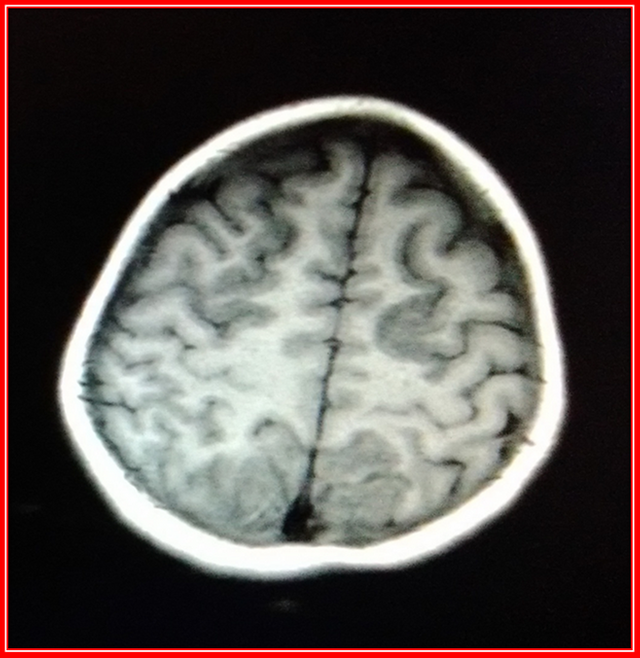 Brain Magnetic Resonance Simple cut T1.@anaestrada12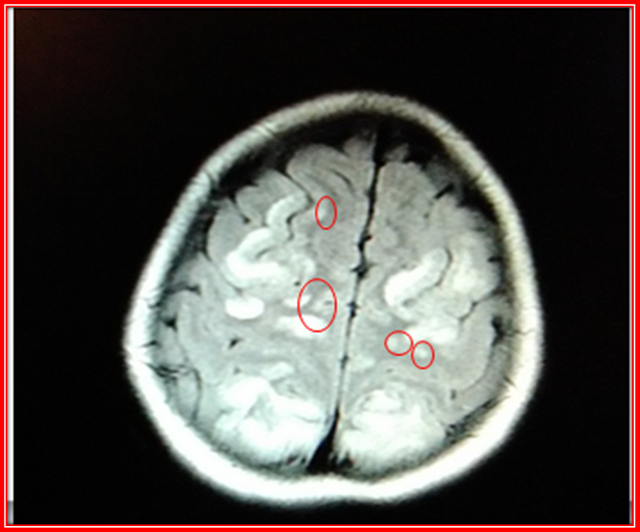 Brain Magnetic Resonance Simple cut T2.@anaestrada12
Interpretation of the images
CT scans show changes in the signal intensity of hypointense behavior in T1 and Hyperintense in T2 with perilesional edema, including cortical region, sub-cortical frontal lobe, parietal and bilateral occipital.
We must be clear that when we speak of metastatic lesions, are those that develop in the brain, but secondary to a primary tumor located far from it (eg: lung, breast, etc.), while CNS primary tumors are those that originate in the brain and spinal cord, as a generally unique lesion, with the ability to spread to leptomeninges by means of cerebrospinal fluid, giving way to what is known as medulloblastoma and ependymoma.
The tumors most frequently associated with brain metastases are lung cancer, breast cancer, melanoma, germinal tumors, thyroid carcinoma, colon cancer, non-Hodgkin's lymphoma (most frequent leptomeningeas), Leukemia. (More frequent leptomeningeas) and Sarcomas (rare).
Physiopathology
The mechanisms used by neoplastic cells to cross the blood-brain barrier are currently described as two mechanisms: passing through para-cellular (between barrier cells) and trans-cellular, causing the direct death of barrier cells. Once this barrier has been crossed, the neoplastic cells pass into the microvasculature of the brain and from there are extravasated to the tissue, their replication capacity will depend on maintaining an adequate supply of oxygen and nutrients, and it is for this reason that the neoplastic cells remain very close to the vasculature, proliferating initially along the blood vessels.
Symptoms
The appearance of symptoms will depend on the location of the lesion since each part of the brain controls specific body functions and whose symptoms and signs will appear when the injured part does not function properly.
Headache and convulsion are the cardinal and common symptoms, however, not every patient who comes with this clinic, will be a patient with neoplastic process, only that this pathology should be taken into consideration at the time of making a presumptive diagnosis, after preparation of a good amnanesis.
Cognitive problems such as memory (especially short-term memory) or changes in personality or behavior, may be seen in people with metastasis.
Loss of asymmetric muscle strength, on one side of the body, gait disturbance, balance, sensitivity, loss of bladder and rectal sphincter control are symptoms that we can see in these patients, and that can be related both by the presence of the injury and the edema that causes it.
Diagnosis
If a neurological lesion is suspected, neuroimaging studies such as simple Brain Magnetic Resonance, or Skull Tac, should be requested.
Prognosis
Once the diagnosis is established, the prognosis is bleak and reserved, with 1-2 months of untreated survival, accompanied by significant deterioration in quality of life, and symptoms may include headaches, convulsions, cognitive or motor dysfunction, and coma.
The time elapsed between the diagnosis of the primary tumor and the determination of brain lesions allows us to talk about the prognosis, since the sooner we have the diagnosis of a primary UTI, in treatment and surveillance, and detect at times metastatic lesions without an expressed clinic, the better the prognosis in relation to those diagnosed in late stages with a neurological clinic.
Brain metastasis remains a major medical problem, its incidence is high and the prognosis remains poor despite years and medical advances. Once the hematoencephalic barrier has been crossed, it speaks of a primary tumor with a high potential for malignancy, special characteristics of protection and replication, representing a real medical challenge at the moment of selecting an adequate therapy.
Therefore the management of brain metastases continues to be a major challenge of current oncology, considering that surgery and radiotherapy have significantly improved the evolution of patients who are candidates for these procedures, especially when the tumor load is limited. In spite of all these advances, the survival of these patients is averaged over a year, as long as it receives the best tools currently available and it is for this reason that the management of this disease is interdisciplinary, including oncologists, radiotherapists and neurosurgeons, to provide the ideal treatment for each patient always seeking to improve the quality of life for them.
Final Reflections
A very interesting clinical case that unfortunately was diagnosed in this young woman of only 15 years of age. This case was about 1 year ago and now the patient has died due to serious injuries. As I mentioned in the previous paragraph this is a great challenge for us doctors to be able to have a viable treatment for this type of pathologies that can lengthen the life of the person for many more years. I am very sure that science in the future will enable us to solve this type of problem, today doctors continue to investigate tirelessly to seek a cure for many pathologies that in the future will improve the quality of life of the human being.
Thank you very much for your attention, if you have any questions regarding this topic do not forget to leave your comment.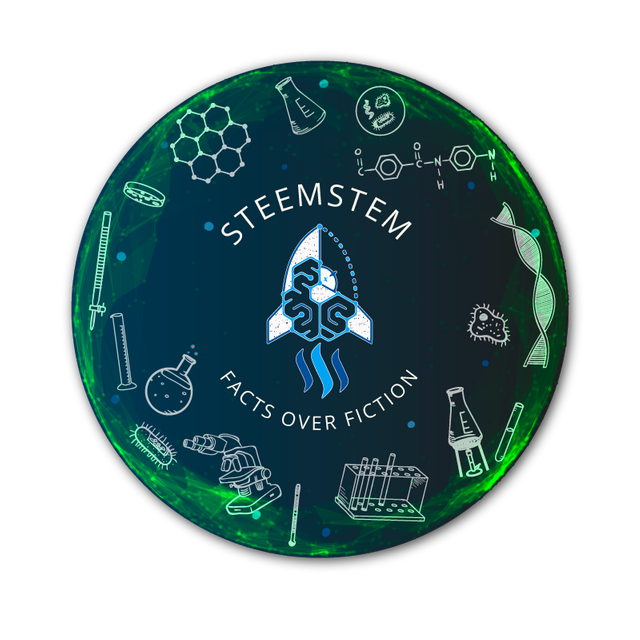 steemSTEM is a project of the chain of blocks that supports the scientific content in different areas of science. If you want to know more about this wonderful project you can join the server in discord
This article will be published at https://www.steemstem.io/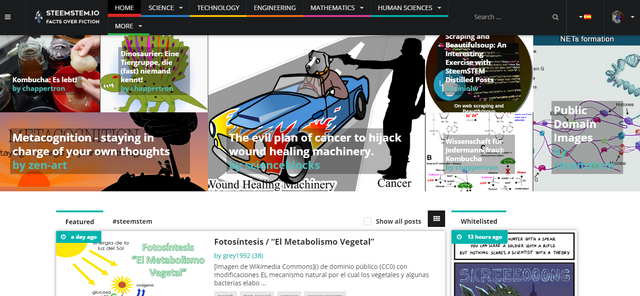 link
I hope you enjoyed my content.