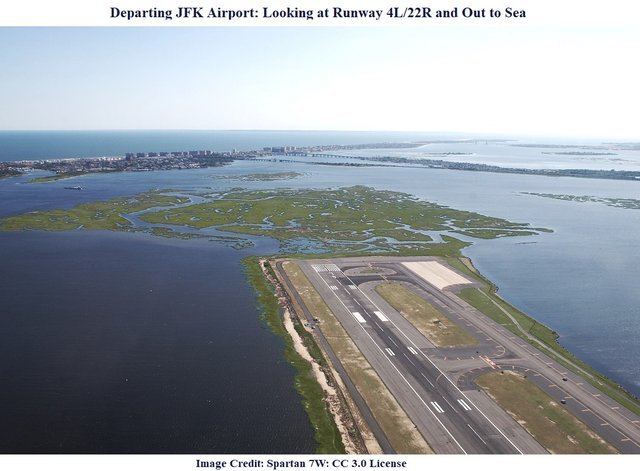 ---
It was 1972. Many people reading this blog were likely not alive then. But I was, and I was traveling across Europe with my mother. It was the trip of a lifetime for her. I had already spent a summer there a few years before, so felt quite confident roaming around the continent. I was less confident in my ability to guide my mother, who had begun the trip with a number of health challenges. Such significant challenges, in fact, that her doctor advised against smallpox revaccination.
After all, he assured her, there was no smallpox in Europe (ha!).1
---
---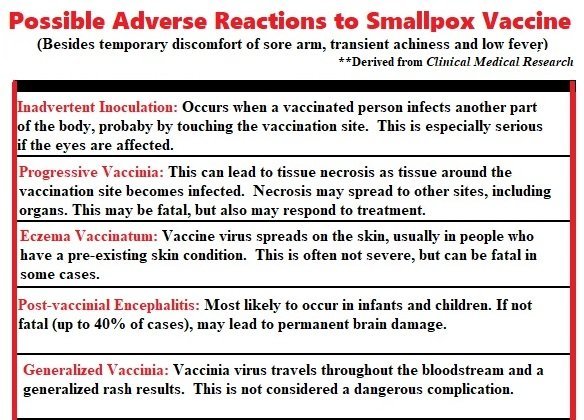 ---
The chart was constructed (by me) using information derived from an article in "Clinical Medical Research". The article emphasizes that in most cases these adverse reactions will be seen in people who are immune compromised or suffering from an underlying illness. (Pregnant women also should not be vaccinated or exposed to the vaccine because of risk to the fetus) However, sometimes these adverse events occur, and there is no discernible cause.
---
---
Variola and Vaccinia Virus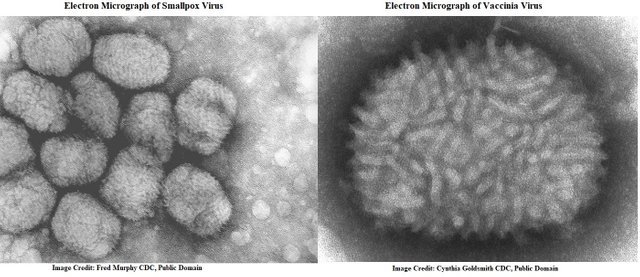 Both viruses in the image, smallpox (variola) and vaccinia, are orthopoxviruses. In this family of viruses, smallpox alone occurs exclusively in humans. The modern vaccine against smallpox actually contains live vaccinia virus, not smallpox. Both images, smallpox and vaccinia, are in the public domain.
---
---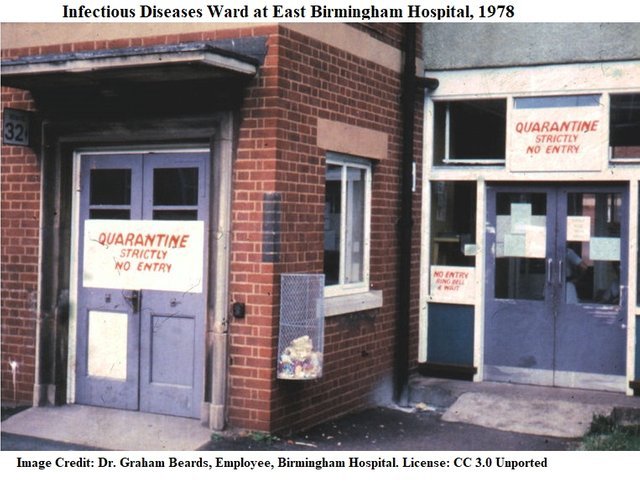 A mystery that was never solved:
How did a young woman, Janet Parker, contract smallpox
at Birmingham Hospital in 1978? She was a photographer who worked on the floor above a laboratory where the smallpox virus was being studied. Miss Parker had received a smallpox vaccine in 1966. Still, she became ill and after a bit of delay, was diagnosed with smallpox.
While many people who had contact with Parker were quarantined, only her mother had a confirmed case of smallpox. Her father died of a heart attack while in quarantine--for safety reasons, no autopsy was performed. The doctor who ran the smallpox laboratory, Henry Bedson, killed himself while he was in quarantine.
Janet Parker was the last person in the world known to have died of smallpox. She died on September 11, 1978. 2
---
---
In 1979, WHO announced that smallpox had been eradicated, worldwide. The last reported case had occurred in the Birmingham laboratory, with the accidental (unexplained) release of the pathogen. After WHO declared the world to be free of smallpox, routine vaccination programs were terminated across the globe. Select military personnel and a few members of other groups still receive the vaccine.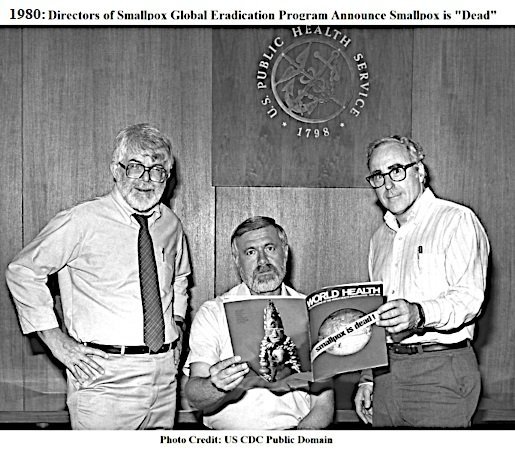 What this means for us today, is that the vast majority of people now living have never been vaccinated against smallpox.
Should we be worried?
---
---
---
---
But let's go back to 1972, when nobody was worried about smallpox in Europe. My mother and I hastily prepared for our Grand Tour. 3 Haste in this situation was a good thing, because a more considered course of action would have been to stay home. My mother was not well. Not only that, we had a very lean travel budget, which would not allow for cushy accoutrements. I intended to wing it, as I had done on my previous trip. No reservations. No set itinerary. Just two round trip airplane tickets.
All we had was a vague ambition to visit certain sites. But then, if we'd been wise and deliberate, my mother never would have seen Europe. And this trip was a necessary tonic, because my mother had recently received some really bad news: she'd been diagnosed with a condition called wet macular degeneration, in both eyes. This meant she would lose most of her vision. Her doctor said this form of sight loss was untreatable, and might progress rapidly.
---
---
My Mother, Circa 1910, Probably Close to the Age at Which She Was Vaccinated Against Smallpox
---
---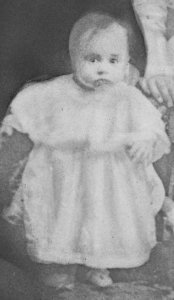 ---
---
---
---
My sister and I talked over the grim diagnosis, and we decided there was only one thing we could do about it. One of us would take my mother to Europe and help her realize a life dream--while she still had her eyesight. My sister couldn't go. She was in the middle of a school semester. But I could. On the pretext of studying languages, which were very helpful on my job, I could finagle a six-week leave of absence. Six weeks. This would indeed be a Grand Tour.
We drained the family bank account, and our plans were laid. Smallpox was the last thing on our minds. How could we know that the trip would take us to Vienna just as neighboring Yugoslavia (former) was experiencing a smallpox outbreak? 4
---
---
---
As we prepared for our trip in New York, in another part of the world a gentleman named Ibrahim Hoti was returning to his home in Kosovo, Yugoslavia (former). He had just fulfilled an important religious obligation, the Hajj--a pilgrimage to Mecca, required of every Muslim at least once in a lifetime. On his journey, Ibrahim also visited holy sites in Baghdad, although at the time of his visit there was active smallpox in that city. Ibrahim had been vaccinated several times against the disease, and according to his certificates of travel, was revaccinated before this trip.
He left the Middle East on February 15 and returned home. Reports vary as to whether or not he felt ill at that point. In any event, he went about his normal routine. He traveled to nearby Đakovica. He had his car repaired. Friends visited him. He visited them.
Eventually, eleven of Ibrahim's early contacts would come down with smallpox.
---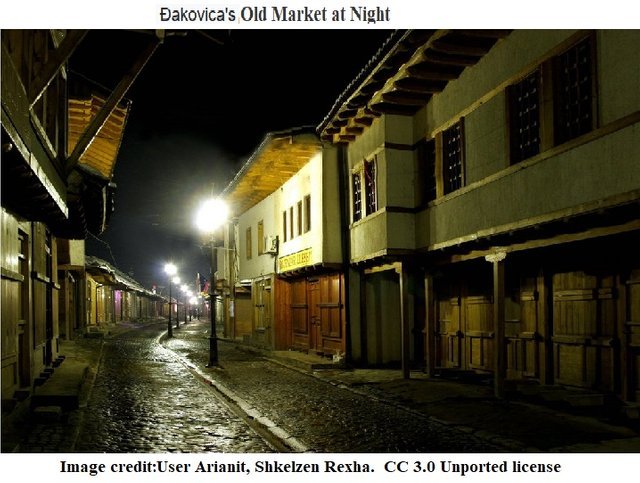 It is in Đakovica that Latif Mumdzic is believed to have contracted smallpox. Although it is not known if Latif and Ibrahim had any direct contact, the presence of the two men in Đakovica is the only connection that can be established between them. Unsuspecting health officials would misdiagnose Latif when he fell ill, and he would eventually die from smallpox.
---
---
---
By the time Latif Mumdzic was suffering from smallpox my mother and I had begun our journey. We progressed at a casual pace and made our way through several cities: Paris, Rome and Venice. Between each city we took a scenic train ride. Whenever we arrived at a train station, I would ask my mother to watch the luggage while I went to the information booth and asked about accommodations. In each case we were given excellent referrals, all located along municipal transportation routes.
Of the three cities, it was Venice that captured my mother's heart most. She was content to sip coffee in St. Mark's Square, soak up the sun, take in the scenery, watch pools of water dry on the pavement, and marvel at the multitude of pigeons that nested in church turrets.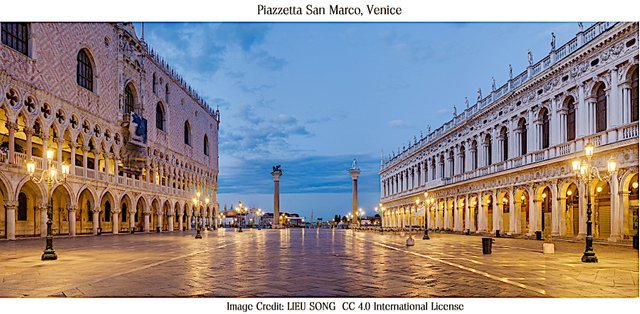 As we left Venice and headed toward Vienna we could not guess that we were en route to the one place in Europe that was about to be put on smallpox alert.
---
---
Latif Mumdzic has Hemorrhagic Smallpox
---
Health officials in Yugoslavia (former) also did not guess the danger in their midst. When Latif Mumdzic became ill, his doctor thought he had a bacterial infection. Penicillin was administered. When a peculiar black rash appeared, the doctor thought Latif was experiencing a reaction to penicillin. As this unfortunate gentleman was examined by different experts and passed through different facilities, the number of those infected with smallpox increased. Many of these people were healthcare workers.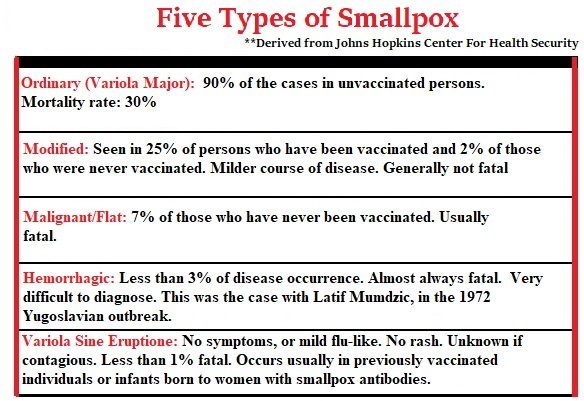 The chart was constructed (by me) using information from Johns Hopkins Center for Health Security. Hopkins credits D. A. Henderson as the source of their information. Henderson was on site during the 1972 Yugoslavian outbreak.
---
---
---
The train from Venice to Vienna took us across dramatic countryside. When we arrived in Vienna, I, as usual, asked for reasonably-priced accommodations that were near to major tourist sites. The pension to which we were directed was ideal. It was beautiful, comfortable and within the Inner City. However, my mother was exhausted and had to stay in our room to rest.
The owner of the pension was solicitous. I wish I could thank her now for her kindness. She brought pastries and jellies to my mother, instead of asking her to come down to the main room.
I entertained myself by walking to the Ringstrasse. The bustling heart of Vienna was open to me. It was a couple of weeks before Easter, and shop windows were decorated in observation of the holiday.
---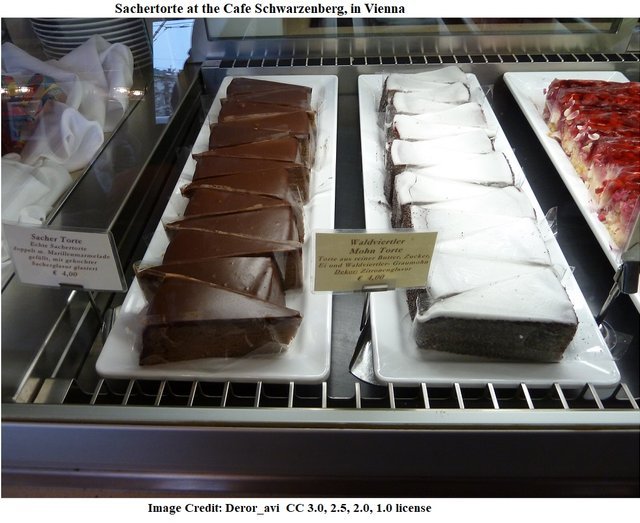 I may have passed this very window (though I'm sure not those very pastries) as I strolled along the Ringstrasse that day. Apparently Café Schwarzenberg dates back to the nineteenth century. I do remember the tempting sachertortes and marzipan treats on display in many windows. I must have been hungry, because that memory is clear, even after all these years :)
---
It was on the Ringstrasse, I believe, that I saw a startling newspaper headline.
---
Die Pocken!
---
The headline covered the whole front page. My college German was not very good, but I could translate that word. And I knew enough German to sort through the article and pull out essential information. Smallpox in Kosovo. Guest workers possible conduits of the disease into Vienna. Quarantine imposed in Yugoslavia (former).
Of course I thought of my mother, resting at the pension. Unprotected by a smallpox vaccine.
---
Transmissibility of Smallpox
---
Different sources describe the infectious nature of smallpox in different ways. Johns Hopkins Centers for Health Security describes smallpox as highly contagious. WHO, on a page called Frequently asked questions and answers on smallpox, on the other hand, has this less alarming statement:
...speed of smallpox transmission is generally slower than for such diseases as measles or chickenpox. Patients spread smallpox primarily to household members and friends. 5
Both sources agree that during the incubation period, 7-19 days, it is not contagious. However, as soon as a fever hits, the infectious period begins. This continues until the last pustule has healed, the last smallpox crust has fallen off. The personal effects and the material from the patient continue to carry the pathogen and are infectious.
---
---
---
---
An Abrupt End to Our Grand Tour
---
We had to leave Vienna immediately. The great thing about having no set reservations or plans was flexibility. Prudence dictated that we leave Vienna before infection (might) spread and restrictions were possibly placed on travel. We couldn't risk being trapped behind the Cordon Saintaire of a smallpox quarantine. And my mother couldn't risk being vaccinated.
Our only fixed commitment: return airplane tickets from London to New York. Adjusting the date of that return could be easily arranged.
---
---
Ferry Across the English Channel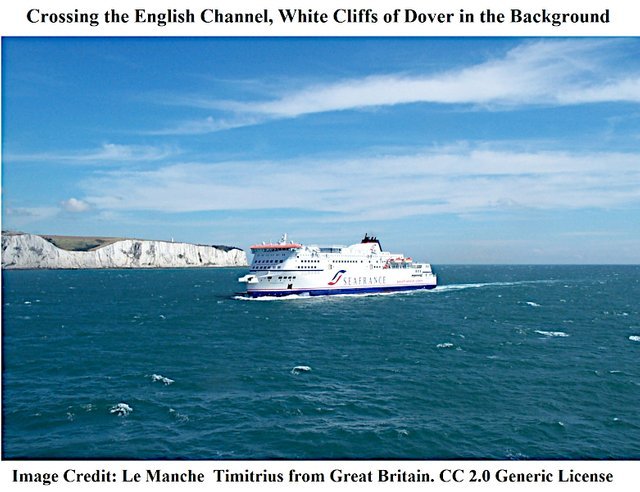 We took the train directly from Vienna to Paris, although I cannot be certain if the route was direct. Our goal was to leave continental Europe.
From Paris we took a train to Calais and then a ferry across the English Channel to Dover. This was an interesting part of the journey.
The Channel crossing was rough. I didn't expect that. It was nighttime, so I had reserved berths. This was a good thing, because many (young) people on deck were vomiting quite audibly over the rails of the ferry. Although I did feel queasy, at no point did I lose my dignity. My mother on the other hand, felt nothing untoward. She loved the ferry ride. The ferry turned out to be one of the most memorable parts of her trip.
---
---
---
Authorities in Yugoslavia (Former) Trace All Contacts of Those Exposed to Smallpox
---
By the time we left Vienna, Latif Mumdzic had died. After his death the true nature of his illness was discovered and as other victims of the disease began to appear, authorities realized they had a health crisis on their hands.
Epidemiologists meticulously traced contacts until they arrived at the person they considered to be the index patient...the person from whom all the other illnesses derived. This person was Ibrahim Hoti. 6
Strict quarantine measures were imposed. A massive vaccination campaign was carried out. By mid April the outbreak was contained. 175 victims had been identified. Of these, 35 people had died.
---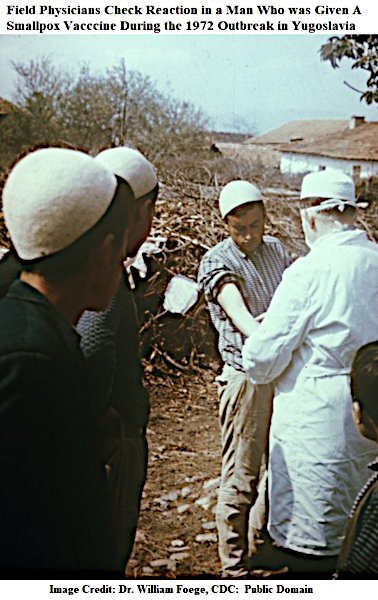 ---
How the Disease Progresses (Symptoms--Variola Major)
---
After the incubation period (7-19 days): high fever, aches and perhaps vomiting are experienced. This period may last 2 -4 days. The first rash occurs in the back of the mouth and throat. According to the US CDC, this is the most contagious stage. Subsequently, the rash spreads to the skin. Fever may abate, but then the rash begins to change, pustules form and the fever rises again. Scabs form and the person remains contagious, and ill, until the last scab has fallen off. All in all, active disease may last between three and four weeks.
---
---
---
---
Vaccine Effectiveness
A 2019 article in Military Medicine (Oxford Journals), Evidence for Residual Immunity to Smallpox After Vaccination and Implications for Re-emergence, looked at twenty-nine papers that assessed immunity conferred by vaccination. This paper considered specifically antibody response. The conclusion: childhood immunization conferred greater immunity than adult immunization. In some cases antibody response was evident 20 years later. In most cases, the authors of this paper state, 11.7 years after vaccination there was residual antibody response. They suggest that revaccination would reinvigorate that response.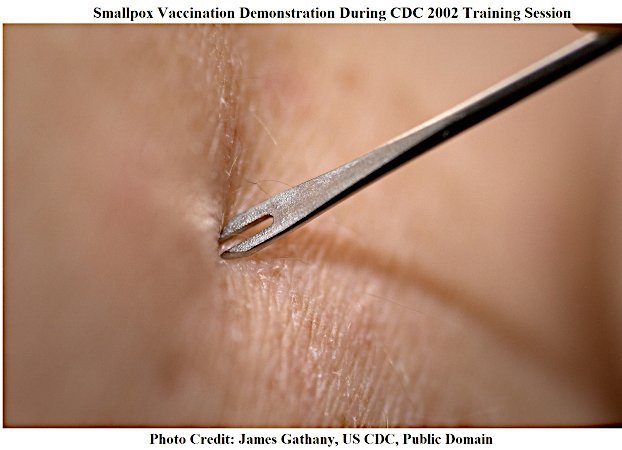 In a study from the University of Minnesota, D. A. Henderson critiques the report on duration of smallpox immunity. He challenges the optimistic assessment. According to Henderson, overwhelming evidence from epidemiological studies shows a waning of immunity between 5 and 10 years after vaccination. He asserts that the existence of antibodies is not an indicator of actual, clinical immunity. He explains that historical evidence indicates revaccination does confer longtime immunity, but a single vaccine does not.
Henderson is concerned about the vulnerability of the population to an outbreak, whether that outbreak be naturally occurring or through bioterrorism.
---
The Outbreak is Well on Its Way to Being Contained, and We Leave for New York
---
After we got off the ferry in Dover, we continued to London. Once again, we traveled by train. In London, we heard no chatter about smallpox. The outbreak did not seem to be on the popular radar. We stayed for a few days in the city, made our return flight arrangements, and managed to take in some of the usual sights.
What I remember of London is a beautiful park, Buckingham Palace and policemen on horseback. This was one of the few places we purchased souvenirs. We had bought little glass ornaments in Venice and here we bought tiny dolls fashioned to look like palace guards. These small items were easy to pack and light to carry.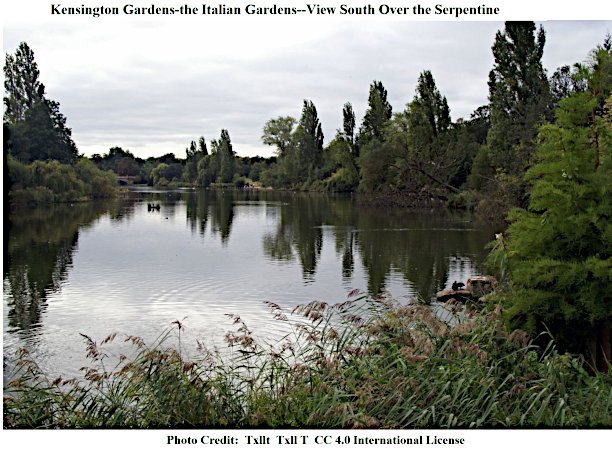 ---
---
---
Viability of the Smallpox Virus Over Time
Since human beings are the only living reservoir of variola, how might the disease be resurrected, besides bioterrorism. Are there other factors that might cause a smallpox outbreak?
Research has demonstrated that in dry form, the virus has amazing (distressing) stability. In 2006, the publication New Scientist issued what it described as a Note of Caution. The authors detail the survivability of variola in different environments. In patients recovering from the illness, viability of variola in urine and throat cultures diminishes rapidly. However, cultures from pustules show little loss of vitality. In fact dried material from scabs can survive for years, even twenty years.
A 2014 article in Emerging Infectious Diseases, Poxvirus Viability and Signatures in Historical Relics describes virus specimens extracted from dried pustules (crusts) that remained viable on a glass slide after 417 days at room temperature and 432 days under refrigeration.
Concern about viability of the virus after many years has led to the issuance of advisories to archeologists and archivists who might stumble on long-interred contaminated artifacts.
---
---
---
End Note
Toward the beginning of this blog, I described the vast reservoir of unvaccinated people--naive, when it comes to smallpox immunity--who exist in the world today. Given what we have learned here about this durable virus, I ask the question again,"Should we be worried?"
Maybe not worried, but certainly informed and concerned.
---
Thank you for spending your time with me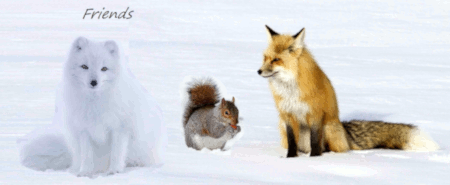 Steem On!


Notes
---
1 The last outbreak in Yugoslavia had been in 1930. The last outbreak in Europe had been in [Stockholm, 1963]CDC Supplement
2 Janet Paker was alone at death. Her family was in quarantine and could not offer her comfort. When she died, she was found on the floor of her hospital room. She had apparently been trying to disconnect an IV drip. Birmingham Live
3 The Grand Tour, for those not familiar with the term, is a rather anachronistic notion which prevailed before air travel made the world smaller. The well-heeled young from England would travel 'the Continent' as a kind of initiation in a cultured life. I use the term, obviously, tongue in cheek :) ThoughtCo:The Grand Tour
4 The history of Yugoslavia ( or any place), its creation and dissolution, may be told by different sources in different ways. Here are two sources BBC History "Yugoslavia: 1918 - 2003" and ThoughtCo: "History of the Former Country of Yugoslavia"
5 WHO: Frequently Asked Questions and Answers on Smallpox
6. Establishing that Ibrahim Moti was the index patient involved several steps. Health officials were not entirely dependent on a subjective narrative in order to make a case that Hoti had recently suffered from smallpox, and that he was indeed the index patient. Blood tests taken in April indicated elevations in certain markers that indicate recent infection these included elevated titers of HAI (1/160 and 1/320) and neutralizing antibodies(1/100 (and 1/500). Another test, agar cell diffusion test for precipitants was positive. According to a Cambridge.org research article:
a positive precipitation test in agar gel, a CF titre of 1/20 or more and an HI titre of 1/80 or higher in a single specimen of serum would be suggestive of recent smallpox infections. Such a result might be of special value in the retrospective diagnosis of missed cases and in the detection of minimal or subclinical infections.

Some Sources Used in Writing This Blog
---
(Animals in the logo image are from Pixabay)