My dear @agmoore2,
This is like an anatomy lesson! What an incredibly well-researched post :)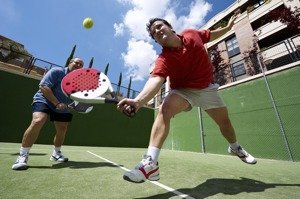 It reminded me of what my husband went trough nearly a couple of years ago. He got into playing padel. But, only after four weeks he began to feel this terrible pain down his leg. Like you said, the pain was excruciating and disabled him for nearly three months. For 4 weeks he could not even turn from one side to another on the bed, when that improved, he could not even make his way to the bathroom (It was then when I learnt how heavy 84 Kg are!). His recovery was painfully slow and for weeks after that he needed to walk with the aid of crotches.
I don't remember whether piriforms inflammation was brought up throughout his diagnosis/treatment. We were informed that both the physical therapy sessions and all the medication he needed to apply and take were targeting a sciatic nerve entrapment. For this reason I found rather interesting to read the relationship between the two.
Oh, before I forget! The illustrations you created for your article are amazing. Some of them actually help one to relate to the ache! Ouch!
Have a wonderful day my dearest friend.
Sending you lots of love with great respect from Portugal.
I hope things are less sticky over there. I woke up to a rainy morning here today. The birds and trees seemed as pleased as me :)
❤🌂