A new version of SteemPeak is now available. With this release there are multiple improvements in the Wallet page and some other changes that will hopefully make your life easier ;)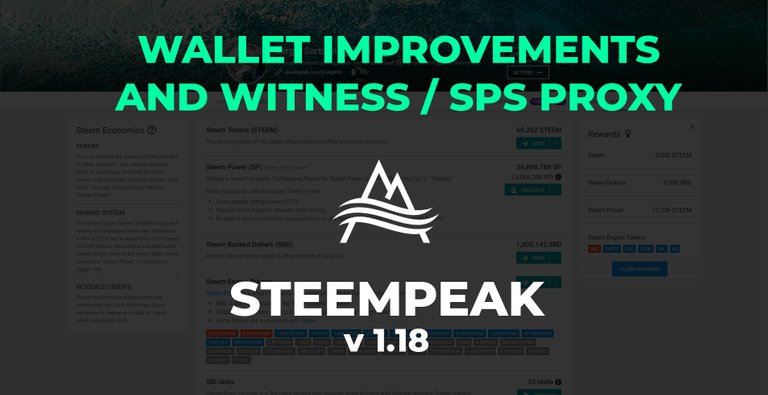 1. Wallet Improvements
In this release we addded some new features on the Wallet page. This is just a short recap, be sure to give it a try yourself ;)
- Claim all your Scot (and Steem) tokens in one click
- Easily view all the token details (total owned, delegated or staked)
- View if a token is linked to a Tribe
- Move STEEM/SBD out of your savings
- Better details in the widget displaying STEEM/SBD daily prices
- A new link (only for active Splinterlands players) to check the value of their collection on https://peakmonsters.com

A quick preview of the new page: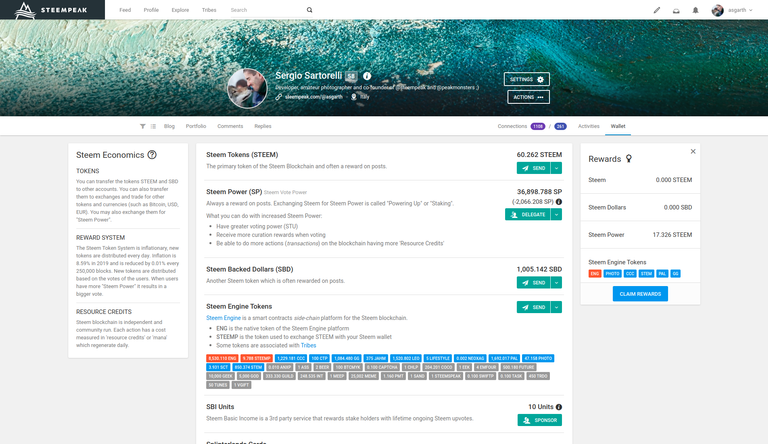 2. View your Steem Engine transaction history
The wallet page now allows to select the steem-engine transaction history: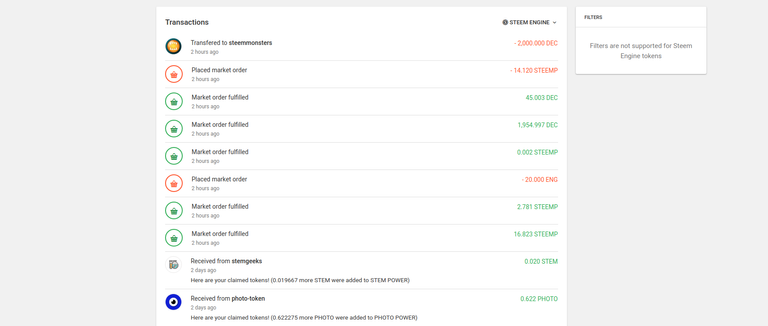 3. Set your SPS/Witness proxy
It's now possible to set a Witness/SPS proxy within SteemPeak. Just go to the account you want to set as a proxy and if it's a valid proxy (already acting as a proxy) you'll have the option to set it as your proxy.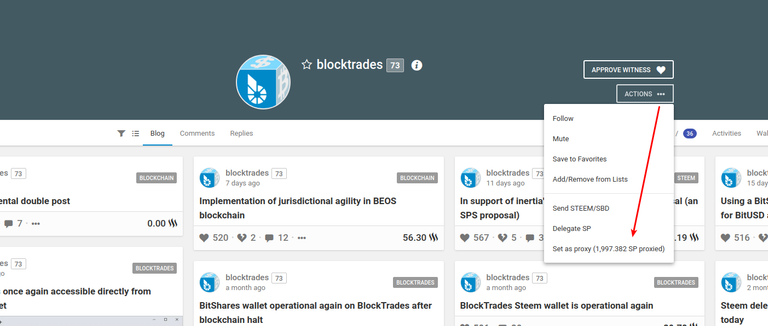 4. Better Search Results
The quality of the search results on https://steempeak.com/search have been improved. Give it a try and let us know ;)
5. As always bug fixes and minor improvements
As always some new fixes are included and improvements to make the website better and faster ;)
---
Vote for the @steempeak witness
Now is probably a nice time to remind you that we run a witness server to help produce the blocks for the Steem Blockchain. You can vote for our witness so we are in a position to process more of them.
Vote on out profile page: @steempeak
Vote on the witness page: https://steempeak.com/witnesses


This works for all witnesses BTW
Using Keychain: You just have to click and approve the transaction
Using SteemConnect: You'll need access to confirm the transaction with your Active Key at least
---
The SteemPeak Team
About us: https://steempeak.com/about
Join us on Discord: https://discord.gg/6hCAcVp