A new version of SteemPeak is now available. This is the first release after HF21 and include some updates to fully support it.
---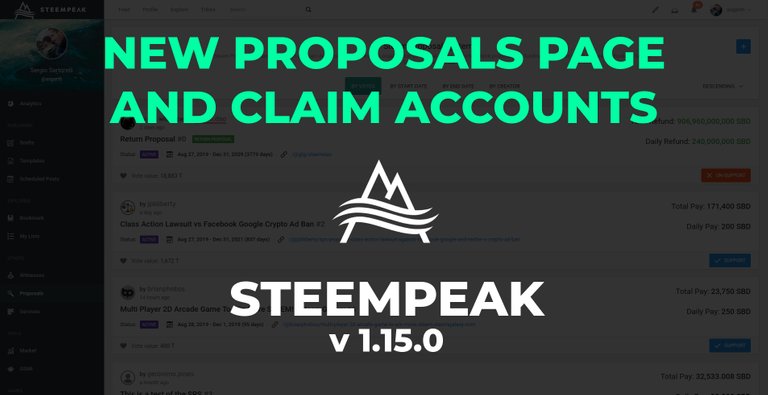 1. A new proposals page for the Steem Proposals System
A new proposal page is now available at https://steempeak.com/proposals. All the main features should be supported on both Keychain and SteemConnect. This page is still a bit work in progress as we plan to add some more features to it and improve the layout.
Before using the system please review the FAQ (the link is at the top of the page). Thanks to @jarvie for the huge work he did to collect them.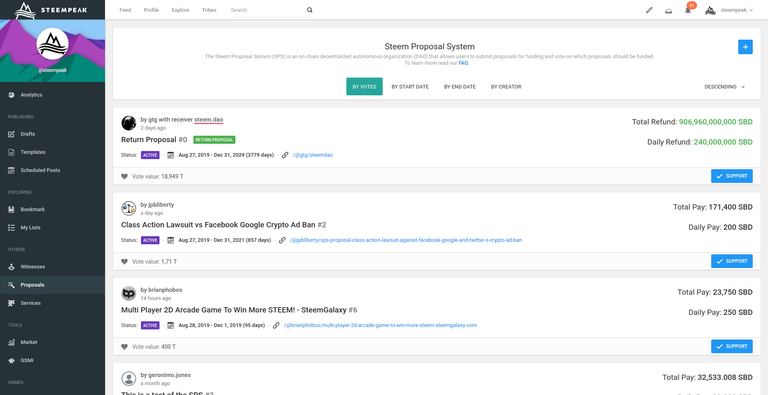 2. Ability to claim account creation token and redeem new accounts.
The ability to create accounts using Resource Credits is something requested a while back by @mattclarke. Took us a bit but it's finally available ;)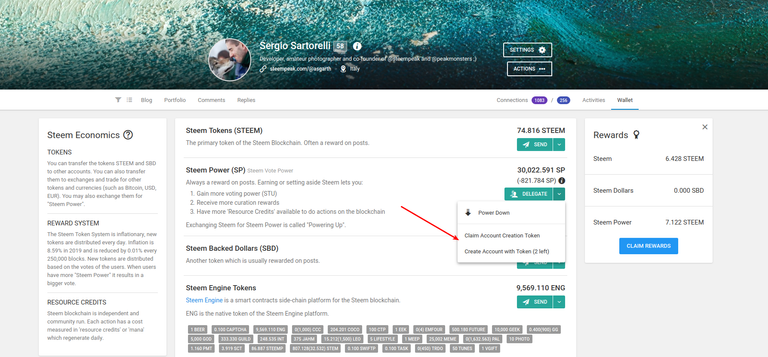 Full Release Note:
Other than the major changes described above there are other small fixes and improvements. This is the full list:
- New Proposals page
- New operation in Wallet to claim account creation tokens and use them
- Change endpoint for anyx.io nodes
- Fix vote estimation for account with 0 SP
- Update author/curators rewards according to HF21
- As always some minor bugfixes and improvements

Vote for the @steempeak witness
Now is probably a nice time to remind you that we run a witness server to help produce the blocks for the Steem Blockchain. You can vote for our witness so we are in a position to process more of them.
Vote on out profile page: @steempeak
Vote on the witness page: https://steempeak.com/witnesses


This works for all witnesses BTW
Using Keychain: You just have to click and approve the transaction
Using SteemConnect: You'll need access to copy paste the Active Key at least
---
The SteemPeak Team
About us: https://steempeak.com/about
Join us on Discord: https://discord.gg/6hCAcVp